HDFC Life ClassicAssure Plus

Investment

HDFC Life ClassicAssure Plus

Investment

HDFC Life ClassicAssure Plus

Investment
For Online Policy Purchase
(New and Ongoing Applications)
---
Branch Locator
For Existing Customers
(Issued Policy)
---
Fund Performance Check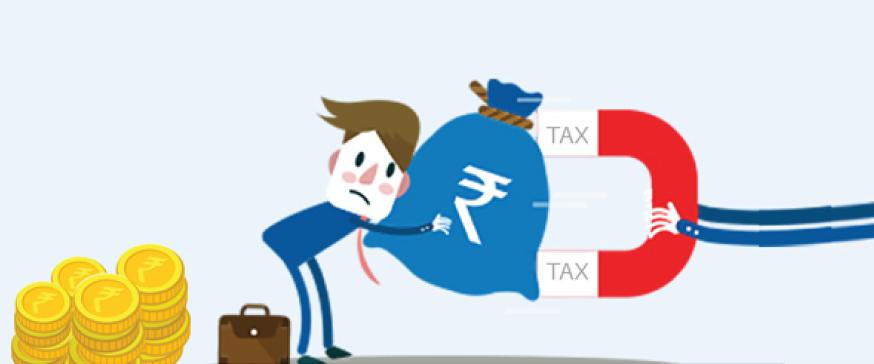 August 02, 2021
2185
Sounds like a pipe dream, doesn't it? A Unit-Linked Insurance Plan (ULIP) investment that can give you a return in crores in just over a decade! And that's not even the best part. Neither the interest nor the maturity value will incur any kind of tax.
Irresistible, right? Let's take a closer look at how these plans function.
What is a ULIP Plan?
ULIPs are primarily insurance products that offer both a life cover and an opportunity to invest one's savings under one integrated framework. A ULIP investment requires the policyholder to pay monthly or annual premiums. A portion of the amount is invested in the market.
All investments are subject to the same risks as other instruments linked with capital markets. But, ULIPs also provide a little bit of safety. Here are some facts:
You can manage your ULIP portfolio online. So, you can keep a close eye on returns and track your investments regularly.
ULIPs are ideal for investors looking for long-term investments. These plans work best with a policy term of at least ten years.
ULIPs offer multiple strategies for each stage in your life. So, you can make decisions and take risks depending on your current financial goals and responsibilities.
How Can I Invest in a ULIP to Build a Substantial Corpus?
The most important lesson here for the astute investor is to make use of the ULIP portfolio management strategies to maximise their returns.
Auto-Fund Rebalancing – Ride the wave with the markets! Divide your investments between equity and debt funds to ensure wealth creation. 
Systematic Transfer - Reap the benefits of equity with a lower investment!
Buy more when the markets are low and lesser when the markets are high.
Return Protector - Collect your gains with a gradual movement from equity to debt, reducing your risk when the markets are unstable. 
Safety Switch - Reaching the end of your policy period? Protect gains from market fluctuations through liquidation.
So let's say you want your ULIP returns in 10 years to ring in at Rs. 3 crores. A very safe approach with an expected rate of return of just 8% p.a. would require you to put aside Rs. 1.6 lakhs per month. If you're willing to take higher risks, you can lower your monthly investment substantially.
Use the Power of Compounding
Is there another way to reduce risk and lower your investment? Yes, there is! You can invest over a longer period. Let's look at the data for an expected return of Rs. 3 crores. We shall assume the same safe rate of return of just 8% p.a.
Tenure: 10 years, Monthly investment: Rs. 1.6 lakhs per month
Tenure: 15 years, Monthly investment: Rs. 87,000 per month
Tenure: 20 years, Monthly investment: Rs. 51,000 per month
Tenure: 30 years, Monthly investment: Rs. 20,000 per month
Do you see the power of compounding at play? Even a marginal increase in tenure of just 5 years brought down your monthly investment by almost 50%! The simplest lesson of all: Start ULIP investments early and stay invested!
Keeping ULIP Investment Plan Tax-Free
The golden rule here is this – ULIP Investments are tax-free as long as your annual investment stays below 10% of the term life cover on your policy.
So, with a monthly investment of Rs. 1.6 lakhs a month, your annual investment would be Rs. 19.2 lakhs. So, your life cover needs to be at least Rs. 2 crores.
Similarly, with a monthly investment of Rs. 20,000 a month, your annual investment would be Rs. 2.5 lakhs. So, your life cover needs to be at least Rs. 25 lakhs.
Over the years, if you plan on increasing your monthly investment, make sure you revisit the term life cover to slightly more than 10 times the annual amount. 
Principles for Achieving Large Financial Goals
It would be ideal if we could all invest any amount of money towards a particular financial goal. But life is hardly ever that simple. Most of us have multiple priorities and obligations, all of which need money.
So, what are some simple principles we can all follow?
Hope for the best but plan for the worst – Put aside your monthly ULIP investment obligations assuming a very nominal rate of return. That way, your monthly outflow will remain constant and not fluctuate based on market ups and downs.
Start early and invest regularly – The sooner you start to invest (even with small amounts), the greater your returns. Every investor who starts in their 20s will see a much bigger return at the end of 30-35 years despite market crashes. 
Stay calm and manage risk – It is important to remain invested when the markets are down. Learn to manage your investments by moving risk from equity to debt and back. Do not sell in panic.
Use the advantages of digitisation – Portfolio management, auto-debits, alerts, charts, reports and other analytical tools all make it easy for you to manage your investment.
Remember, to get good ULIP returns in 10 years, you need to invest the right amount and minimise risk while maximising earnings.
Related Article:

What is ULIP Plan
Fact Check - 4 Reasons why ULIP Plans Should be Included in Your Portfolio
Term Insurance V/S ULIPs – Is One Better Than the Other?
Types of ULIP Investments in India
How to Choose ULIP Plan in India - Complete Guide
ULIPs or SIP: How to Choose Wisely


Tax Articles
Subscribe to get the latest articles directly in your inbox
Life & Term Articles
Investment Articles
Calculators
HDFC Life Insurance Company Limited. CIN: L65110MH2000PLC128245, IRDAI Reg. No. 101.
Registered Office: Lodha Excelus, 13th Floor, Apollo Mills Compound, N.M. Joshi Marg, Mahalaxmi, Mumbai 400 011. Email: [email protected], Tel No: 1800-266-9777 (10 am to 7 pm). The name/letters "HDFC" in the name/logo of the company belongs to Housing Development Finance Corporation Limited ("HDFC Limited") and is used by HDFC Life under an agreement entered into with HDFC Limited.
For more details on risk factors, associated terms and conditions and exclusions please read sales brochure carefully before concluding a sale.
BEWARE OF SPURIOUS PHONE CALLS AND FICTIOUS/FRAUDULENT OFFERS
IRDAI is not involved in activities like selling insurance policies, announcing bonus or investment of premiums. Public receiving such phone calls are requested to lodge a police complaint.