HDFC Life ClassicAssure Plus

Investment

HDFC Life ClassicAssure Plus

Investment

HDFC Life ClassicAssure Plus

Investment
For NRI Customers
(To Buy a Policy)
Call (All Days, Local charges apply)

Email ID

Whatsapp
---
(If you're our existing customer)
Call (Mon-Sat, 10am-9pm IST, Local Charges Apply)

Email ID
For Online Policy Purchase
(New and Ongoing Applications)
---
Branch Locator
For Existing Customers
(Issued Policy)
Whatsapp

Call (Mon to Sat, from 10 am to 7 pm, Call charges apply)

Email
---
Fund Performance Check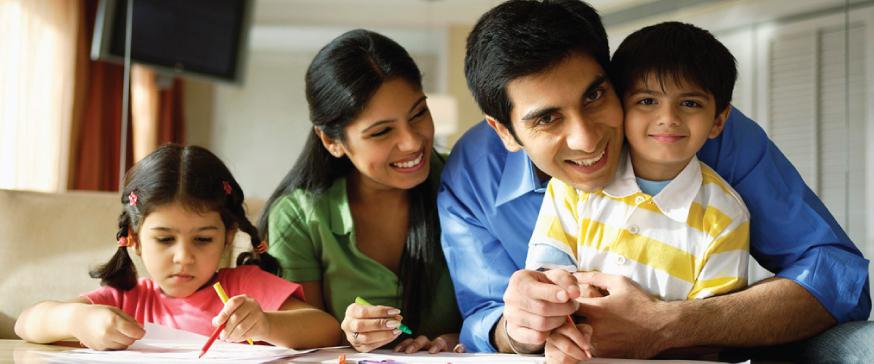 Table of Content
Family is the primary, basic unit of any society and as such, is reflective of the real undercurrents of broad changes in the social parameters. In India, as everywhere else, the social impact of globalization and even before that, of the economic disinvestment in the last decade of 20th century, has been profound and deeply influential. The economic growth is India, since the early decades after independence was rather lopsided and marred by license-based commercial activities and as such the impact on societal structure was rather not too different from what had been some time before independence. However, the revolutionary impact of global changes was so deep that the stagnant core of the social life has changed beyond recognition. The rise of nuclear family structure that had already begun due to many factors like migration for employment, increasing industrialization and changing cost of living, got a shot in the arm when Indian markets opened up and consumer-culture took a firm foothold here. The institution of joint families, even though not completely over, is way past its prime in India today and the trend is set to increase further.
The important aspect of financial freedom has permeated in Indian society through its basic building block family. As anywhere else, economic contribution or the financial latency of a member is one of the prime factors, which decides the sustenance of a family. The rapid mushrooming of old-age homes in India is another, rather negative impact of such a state of affairs. In a wide section of society, where non-earning, old and dependable members are considered to be liabilities, the trend is even worse. In any case, the fact that a married couple sets up a different residence due to many conditions involved is a more or less a norm today and a set- idea of financial freedom is often related to it.
Given the sharply rising cost of living graph in India, the financial aspect contributing towards growing number of nuclear families has gained more importance. Financial security is one of the most primary functions of a family- aimed at securing the interests of the members and a safe projection of the future, children's education, careers, etc. Moreover, given the large chunk of India's rising middle class, the number of nuclear families is expected to boom to even higher figures. The implications on the financial freedom of the retired members or senior citizens are huge. A large chunk of the workforce in India comprises of salaried persons who are not entitled to any income after retirement. Moreover, the expenditure index also out- weighs the savings options and investment plans. Budgetary planning for household expenditures essentials as well as non-essentials is extremely critical and yet, often leaves us thinking more about how to save and plan the expenses. Given the expected cost of living in the years /decades to come, the importance of a timely, planned and structured investment for future becomes clear.
What Are Pension Plans?
Pension funds or plans are financial tools that enable you to accumulate funds for your golden years. You must invest money into your pension fund at regular intervals. By doing this, you will build up a significant corpus. Generally speaking, pension plans have two phases – the accumulation phase and the vesting stage.
Accumulation Phase

The period during which you regularly invest money into a pension fund is called the accumulation phase.

Vesting Phase

Once you retire and start receiving a steady flow of income from your pension plan, you have entered the vesting phase.
How to Choose the Right Pension Plan
Everybody understands why pension is important in India. But picking the right pension plan for your unique needs can seem hard. Before you select a pension plan, you must consider:
Your Retirement Goals

The first thing you must do is understand how much money you want to have once you retire. Use the rate of inflation to figure out how much you need to cover your basic expenses every month. If you have people who are still financially dependent on you, ensure you consider their needs and expenses as well. Next, think about what you want to do once you retire. Many people opt to travel. Of course, travelling can be expensive. So, you need to think about those costs as well. Once you have an idea of how much you could potentially require, you will gain a better understanding of which pension plan can offer what you need.

Your Timeline

When do you want to retire? If you are currently 25 and want to retire at the age of 60, you have 35 years to save up and invest. But, if you're 30 and hope to retire at 55, you only have 25 years to invest and build up a corpus. A longer timeline allows you to pick plans that have a cap on the maximum investment amount. If you're working with a crunched timeline, you may have to pick pension plans that allow you to invest larger amounts every year.

Multiple Policies

Once you know how much you need and when you need it, you can get into the finer details. Have a look at all the pension plans in India. Think about the benefits and features that each plan offers and the policy terms they provide. Certain government schemes will not allow you to withdraw funds before you turn 60. If you want to retire before then, you must have a contingency plan in place. Whatever you do, do not pick a plan simply because it offers better tax exemptions. You must prioritise your financial goals and needs over everything else.
Pension Plans for Nuclear Families in India
In India today, nuclear families have become the norm. Young couples may not want to have children or have just one child. They have parents who are financially independent and aspire to be the same in their golden years. So, planning their finances and choosing the right pension plan is all the more important for these individuals. People who live in nuclear families often have higher expenses than those who live in joint families. They have to finance their own home, vehicles and dreams. Those who have children often have to pay for childcare as they do not have relatives nearby to help. The strain of living in a nuclear family today should not affect your tomorrow. By choosing the right pension plan for yourself and your spouse, you can find a way to establish your financial independence even in your 60s and 70s.
Things to Keep in Mind

While choosing the best pension plan for yourself and your nuclear family, you need to keep a few crucial factors in mind:

The Rate of Inflation

While looking for a pension plan, you need to ensure that you get returns that will beat the rate of inflation. If it's lower or similar, you will end up with significantly less than you require.

Low Risks

Everybody needs to secure their retired life with a good pension. So, it's not wise to take risks while investing. Find a pension plan that offers good returns without exposing you to high risks.

Adequate Pension

You should never underestimate the amount of money you could need once you retire. It's a good idea to use a higher rate of inflation while calculating potential expenses. Then, keep some money aside for a rainy day and find a pension plan that provides the returns you require.

Vesting Period

Depending on your age and when you intend to retire, find a plan that offers the vesting period you need. You can find plans that allow you to retire at 40 or even 60. If you've started planning a little later than usual, explore what you can do to build up funds at a good pace.
ARN – ED/01/22/27015
Tax Articles
Subscribe to get the latest articles directly in your inbox
Life & Term Articles
Investment Articles