HDFC Life ClassicAssure Plus

Investment

HDFC Life ClassicAssure Plus

Investment

HDFC Life ClassicAssure Plus

Investment
To Buy Online
---
Branch Locator
For Existing Customers
---
Fund Performance Check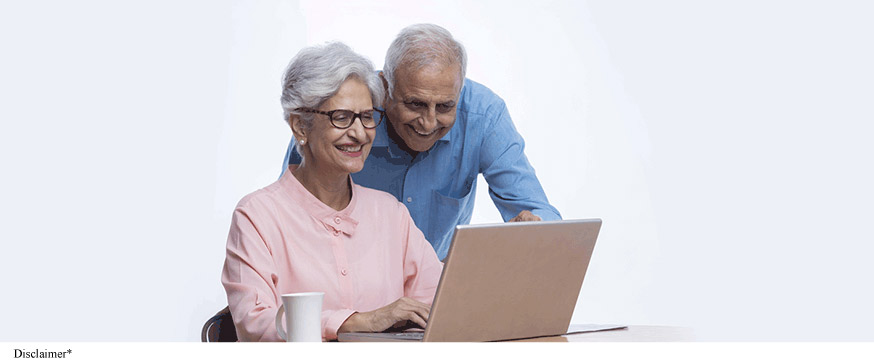 August 02, 2021
3446
From the time we start earning, we think about our retirement plan. Many people hope to travel the world while others look forward to spending time on their hobbies and interests. To enjoy a happy retired life, we need to ensure that we build up a corpus today for a financially secure tomorrow. Annuity plans can provide for you in your golden years. These policies provide you with regular income payouts once you retire.
What Is an Annuity Plan?
Annuity planswork as contracts between you and an insurer. You agree to put money into the policy, and the insurer promises to provide you with steady returns. You can pick between immediate and deferred annuity pension plans. Immediate annuity plans offer returns from the very next month. A deferred plan, on the other hand, provides returns after a few years.
The annuity you receive each month or year helps you maintain your standard of living even when your regular income stops. You can opt for a joint annuity plan to provide for your spouse as well. With these policies, if something happens to you, your spouse continues to receive the income payouts.
Types of Annuity Plans
There are five annuity plans available in India.
Immediate Annuity
Here, you only have to pay one lump sum amount, and you start receiving annuity payments almost immediately.
Deferred Annuity
With this plan, you make regular payments over the years. Once you purchase the policy, you defer the annuity payments for a few years. So, you only start receiving payouts five or ten years after your initial investment.
Fixed Annuity
In a fixed annuity plan, your annuity payment amounts are set in advance. So, for the entire payment duration, you will receive the same amount of money each time.
Variable Annuity
Unlike fixed annuity plans, the returns you receive with variable annuity policies change depending on market conditions. Here, your money gets exposed to certain market funds. So, you could earn higher returns when the market performs well.
Lump-sum Annuity
Under this policy, you can apply to have a significant chunk of the collected funds released to you as a single payment. After staying invested in your annuity plan for some time, you have the opportunity to receive the pending benefits as a lump-sum payout. You can invest the money in other avenues to earn higher rewards.
Annuity Terminologies Everybody Should Know
Accrued Interest
Interest earned on the money kept in an annuity plan.
Accumulation Phase
For deferred plans, this refers to the time when the individual makes payments towards the annuity. It's also the phase when the money has time to grow in value before your payouts start.
Annuitant
The policyholder who invests money and receives the payout benefit is known as the annuitant.
Annuitize
When you convert your investments into regular payouts in a deferred plan, you annuitize your funds.
Deferred Annuity
An annuity plan that provides tax-deferred savings to help you meet long-term goals.
Free Look Period
The short period after you receive the annuity contract during which you can look over the terms and policies and choose to cancel the plan without paying any penalty.
Immediate Annuity
An annuity plan that offers income payouts within the first 12 months after you make your lump-sum investment.
Income for Life Annuity
The policy promises to provide payouts for the annuitant's entire life irrespective of how long they live.
Income for Two Lives Annuity
Here, there are two annuitants. If something happens to the primary annuitant, the secondary annuitant, typically the spouse, will receive the payouts.
Premium
The contributions you make towards the upkeep of your annuity plan.
Renewal Rate
The new interest rate that your insurer provides you with every year. Typically, it changes to reflect current market conditions.
Rider
Any amendment to your basic annuity plan that provides you with enhanced benefits at a small cost is called a rider.
If you're looking for a way to finance your retirement plan, annuity pension plans could be the right option for you. Take a little time to understand how annuity plans function so you can make an informed decision and your future finances.
Tax Articles
Subscribe to get the latest articles directly in your inbox
Life & Term Articles
Investment Articles
Calculators
HDFC Life Insurance Company Limited. CIN: L65110MH2000PLC128245, IRDAI Reg. No. 101.
Registered Office: Lodha Excelus, 13th Floor, Apollo Mills Compound, N.M. Joshi Marg, Mahalaxmi, Mumbai 400 011. Email: [email protected], Tel No: 1800-266-9777 (10 am to 7 pm). The name/letters "HDFC" in the name/logo of the company belongs to Housing Development Finance Corporation Limited ("HDFC Limited") and is used by HDFC Life under an agreement entered into with HDFC Limited.
For more details on risk factors, associated terms and conditions and exclusions please read sales brochure carefully before concluding a sale.
BEWARE OF SPURIOUS PHONE CALLS AND FICTIOUS/FRAUDULENT OFFERS
IRDAI is not involved in activities like selling insurance policies, announcing bonus or investment of premiums. Public receiving such phone calls are requested to lodge a police complaint.