HDFC Life ClassicAssure Plus

Investment

HDFC Life ClassicAssure Plus

Investment

HDFC Life ClassicAssure Plus

Investment
For Online Policy Purchase
(New and Ongoing Applications)
---
Branch Locator
For Existing Customers
(Issued Policy)
---
Fund Performance Check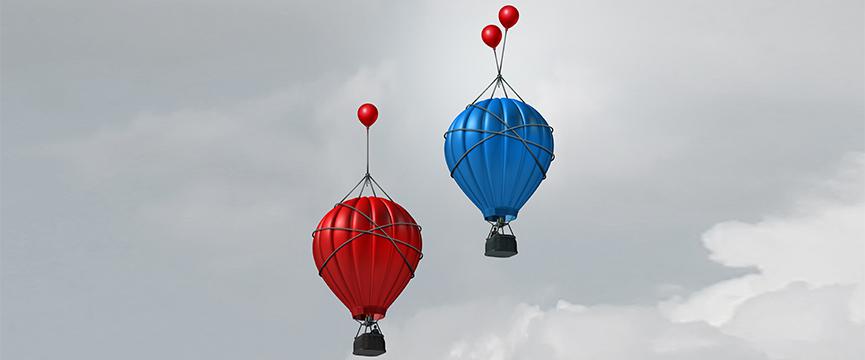 In this policy, the investment risks in the investment portfolio is borne by the policyholder
If you're a last-minute tax planner, make sure that you link your tax-saving investments to your goals. Tax will scale back not solely the net portion of your pay, but it will also place a dent within the returns from your investments. This is why you would like to take a position in well-thought out investment choices that may boost your financial gain and assist you to accomplish your investment goals.
What is Unit Linked insurance plans (ULIP)?
ULIPs are a mix of protection and wealth creation. When an investor opts for a ULIP, the insurance company offers various funds that can be invested in. The money invested goes into the funds chosen by the investor, and a few charges (for fund management, insurance cover etc.) are deducted from the same.
Types of ULIP Funds
If your financial goal is fund generation, ULIPs might be the right option for you. There are different types of ULIP funds available in the market. Let's take a look at what they are:
Equity Funds
Equities have the potential to provide high returns but come with high risks as well. Since the money is invested directly in market instruments, it could end up being quite volatile and dynamic. Young investors who can make up for small losses should opt to invest in equity funds. Even if they face hardships initially, their losses can be offset against higher returns in the future.
Debt Funds
Here, your money gets invested in corporate and government bonds, treasury bills or debentures. With regards to risk, debt funds are far safer than equities, but they also provide lower returns. Debt funds are ideal for investors with a low risk appetite. It's also a good idea for older investors who do not have a lot of time to make high-risk investments.
Balanced or Hybrid Funds
When it comes to investments, you should never put all your eggs in one basket. With hybrid funds, you can enjoy the best of both worlds. You can invest your money in a mix of debt and equity funds and minimise your risk. So, when the market is doing well, your equity funds will provide high returns. But when the market dips, your debt funds will continue to grow your wealth and help you meet your financial goals. As balanced funds offer stable returns, they are typically the most common investment option.
Liquid Funds
With liquid funds, your money gets invested in liquid money market instruments like treasury bills or certificates of deposit. Here, you can quickly liquidate your assets in emergencies. The maturity periods for these funds range from a few weeks to months. These investments help you meet your short-term financial goals without exposing you to high-risk scenarios.
Why one should opt for ULIPS?
When there are so many options available for the investor, then the question is why ULIPs should be taken as an investment option. Apart from tax benefits, let's have a look at the three benefits of ULIPs which might help the investor in taking a right decision.
Lock-in period: Ideally, if the investor invests for a larger timeframe, the returns are high. ULIPs have a lock-in period of five years. A seed on investing and saving is sown. Profits on investing are a long term game and ULIPs can be pretty decent in creating a wealth for future.

Tax-free returns at maturity: The amount which the investor gets at maturity totally depends on how the market has performed. But one good thing is whatever amount the investor is getting at maturity is tax-free.

Flexible: The icing on the cake is that ULIPs allow the investor to switch the funds during the policy term. This helps in investing in the products which are giving better returns at a particular time.
The question is what product should be taken if we are ready to take some amount of market risk in exchange for returns? ULIPs can help out with the same. Diversity of fund options offered for investment also plays a good game for better and stable returns.
How to Choose the Best ULIP Plan
Understand which types of ULIP plans work best for you can seem hard. When it comes to investment, there is no formula or universal solution. Each person must decide on the best course of action based on their goals and finances. To choose the best ULIP plan, you must consider these vital things:
You're Goals
Ask yourself why you are making this investment. What is your financial goal? You can choose between short-term or long-term ULIPs based on your needs. For example, you may opt for liquid funds if you're hoping to purchase a car in a few months. But if you're saving for your retirement, you may think about long-term policies that offer high rewards with low risk.
You're Risk Appetite
ULIPs invest your money in market instruments, so they come with inherent risks. If you are concerned about taking big risks, you may want to stick with debt funds or hybrid funds with a lower proportion of equity funds. You must pick an investment option that works for your needs.
Maintenance Charges
ULIPs were known for having very high maintenance and other charges. While these plans have become more affordable, there are still some policies that cost more than others. Before you pick a ULIP for fund generation, do your research. Check what kind of fees and charges different companies offer. Pick a plan that offers you high returns at minimal cost.
Conclusion
ULIPs allow you to plan for a safe and secure financial future. Once you understand the various types of fund generation options, you can select the ULIP that provides stable returns for the future.
ARN - ED/12/21/27006
1 The afore stated views are based on the current Income-tax law. Also, the customer is requested to seek tax advice from his Chartered Accountant or personal tax advisor with respect to his personal tax liabilities under the Income-tax law. Tax Laws are subject to change.
Related article:
Tax Articles
Subscribe to get the latest articles directly in your inbox
Life & Term Articles
Investment Articles
The Unit Linked Insurance products do not offer any liquidity during the first five years of the contract. The policyholders will not be able to surrender or withdraw the monies invested in Unit Linked Insurance Products completely or partially till the end of fifth year.

HDFC Life Insurance Company Limited. CIN: L65110MH2000PLC128245, IRDAI Reg. No. 101.
Registered Office: Lodha Excelus, 13th Floor, Apollo Mills Compound, N.M. Joshi Marg, Mahalaxmi, Mumbai 400 011. Email: [email protected], Tel No: 1800-266-9777 (10 am to 7 pm). The name/letters "HDFC" in the name/logo of the company belongs to Housing Development Finance Corporation Limited ("HDFC Limited") and is used by HDFC Life under an agreement entered into with HDFC Limited.
For more details on risk factors, associated terms and conditions and exclusions please read sales brochure carefully before concluding a sale.
Unit Linked Life Insurance products are different from the traditional insurance products and are subject to the risk factors. The premium paid in Unit Linked Life Insurance policies are subject to investment risks associated with capital markets and the NAVs of the units may go up or down based on the performance of fund and factors influencing the capital market and the insured is responsible for his/her decisions. The name of the company, name of the brand and name of the contract does not in any way indicate the quality of the contract, its future prospects or returns. Please know the associated risks and the applicable charges, from your insurance agent or the intermediary or policy document of the insurer. The various funds offered under this contract are the names of the funds and do not in any way indicate the quality of these plans, their future prospects and returns.
BEWARE OF SPURIOUS PHONE CALLS AND FICTIOUS/FRAUDULENT OFFERS
IRDAI is not involved in activities like selling insurance policies, announcing bonus or investment of premiums. Public receiving such phone calls are requested to lodge a police complaint.