HDFC Life ClassicAssure Plus

Investment

HDFC Life ClassicAssure Plus

Investment

HDFC Life ClassicAssure Plus

Investment
To Buy Online
---
Branch Locator
For Existing Customers
---
Fund Performance Check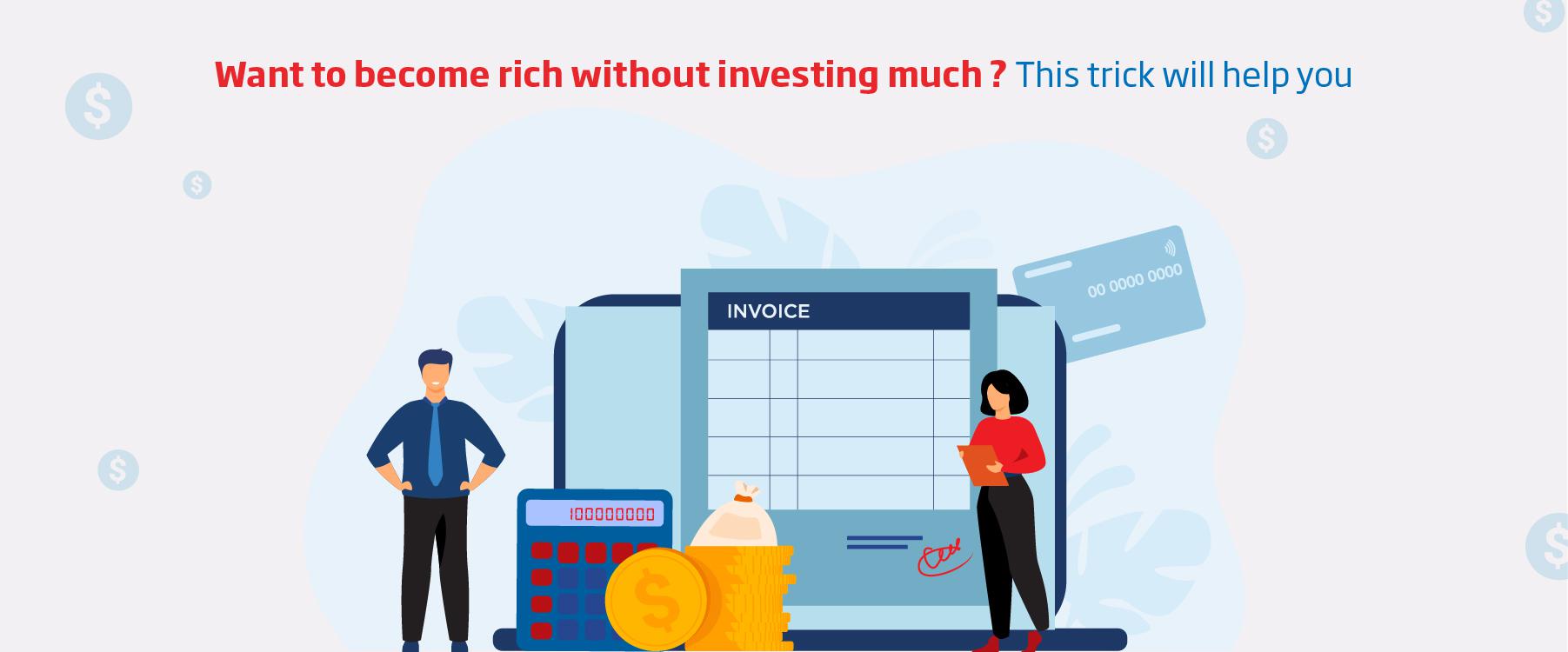 January 23, 2021
2874
The power of compounding
Before we take a look at how compounding helps you get rich, let's first try to understand what it really is.
When you invest in a scheme that offers you a particular rate of return, and if you reinvest the returns that you earned back into the same scheme, you end up earning "interest on interest". This is what experts call "compounding".
When it comes to compounding, time is of the essence. For instance, when compounding is allowed to work its magic for a sufficiently long period of time, it can lead to an exponentially meteoric rise in your investment value. To put it simply, time is what helps create money here.
One of the major advantages of this way of wealth creation is that it requires the least amount of interference. All that you need to do is invest your money in an investment option that uses compounding, sit back and relax, and watch as compounding magically multiplies your returns. You don't even have to monitor its performance periodically - it is that good.
But then, how is compounding capable of doing so much? And how does it work? These are some of the questions that we'll be answering in the next segment with a couple of examples.
Compounding: An example
Let's take up the case of two friends - Prakash and Rashmi. Both of them plan to invest Rs. 5,00,000 for 10 years in a scheme that gives them a return of around 8% per annum. Here's the catch, though. Prakash's investment option doesn't utilize the power of compounding, but Rashmi's does. And so, the return on investment that Rashmi gets to earn every year is reinvested back into the same scheme. As for Prakash, his return on investment gets paid out to him at the end of every year.
Here's what their investments look like at the end of 10 years.
| | | |
| --- | --- | --- |
|   | Prakash  | Rashmi  |
| The amount of investment | Rs. 5,00,000 | Rs. 5,00,000 |
| The rate of return | 8% per annum  | 8% per annum  |
| The period of investment | 10 years | 10 years |
| The frequency of compounding |  - | Yearly |
| Final investment amount | Rs. 9,00,000 | Rs. 10,79,462 |
Although both of them invested the same amount in almost the same scheme, Rashmi earned Rs. 1,79,462 more than Prakash without having to do anything extra. This was made possible only due to the power of compounding. Rashmi was able to more than double her initial investment within just a period of 10 years. Impressive, isn't it?

Remember how you saw that time is of the essence with respect to compounding? Here's a practical example that proves how time is money, as far as compounding is concerned.
Let's take up another situation involving a different set of friends - Megha and Rakesh. Here, Megha decides to invest Rs. 3,00,000 in a compounding scheme that offers a return of 8% for a period of 20 years. Rakesh, on the other hand, starts a bit late and as a result is able to invest in the same scheme for only 14 years. However, to compensate for the late start, Rakesh decides to invest Rs. 4,50,000 instead. Here's how their investments look at the end of 20 years.
| | | |
| --- | --- | --- |
|   | Megha | Rakesh |
| The amount of investment  | Rs. 3,00,000 | Rs. 4,50,000 |
| The rate of return | 8% per annum | 8% per annum |
| The period of investment  | 20 years  | 14 years |
| The frequency of compounding  | Yearly | Yearly |
| Final investment amount | Rs. 13,98,287 | Rs. 13,21,737 |
Although Rakesh invested around Rs. 1.5 lakh more than Megha, he still fell short of Rs. 76,550. This was simply due to the fact that Rakesh started late and so, had less time on his hands. The example conclusively proves that by simply starting early, you can build an exponentially larger corpus than when you start late.
Conclusion
There are many investment options in India that use the power of compounding. You can also complement these investments with other options like savings plans, which provide guaranteed payouts as well as a life cover. For instance, HDFC Life Sanchay Plus is a savings plan that you can customize to suit your needs. It offers benefit options that you can choose from, like long-term income, guaranteed* maturity payouts, and lifelong income, among others. 
*Provided all due premiums have been paid and the policy is in force.
ARN:ED/11/20/21328
Tax Articles
Subscribe to get the latest articles directly in your inbox
Life & Term Articles
Investment Articles
Calculators
HDFC Life Insurance Company Limited. CIN: L65110MH2000PLC128245, IRDAI Reg. No. 101.
Registered Office: Lodha Excelus, 13th Floor, Apollo Mills Compound, N.M. Joshi Marg, Mahalaxmi, Mumbai 400 011. Email: [email protected], Tel No: 1800-266-9777 (10 am to 7 pm). The name/letters "HDFC" in the name/logo of the company belongs to Housing Development Finance Corporation Limited ("HDFC Limited") and is used by HDFC Life under an agreement entered into with HDFC Limited.
For more details on risk factors, associated terms and conditions and exclusions please read sales brochure carefully before concluding a sale.
BEWARE OF SPURIOUS PHONE CALLS AND FICTIOUS/FRAUDULENT OFFERS
IRDAI is not involved in activities like selling insurance policies, announcing bonus or investment of premiums. Public receiving such phone calls are requested to lodge a police complaint.