HDFC Life ClassicAssure Plus

Investment

HDFC Life ClassicAssure Plus

Investment

HDFC Life ClassicAssure Plus

Investment
For Online Policy Purchase
(New and Ongoing Applications)
---
Branch Locator
For Existing Customers
(Issued Policy)
---
Fund Performance Check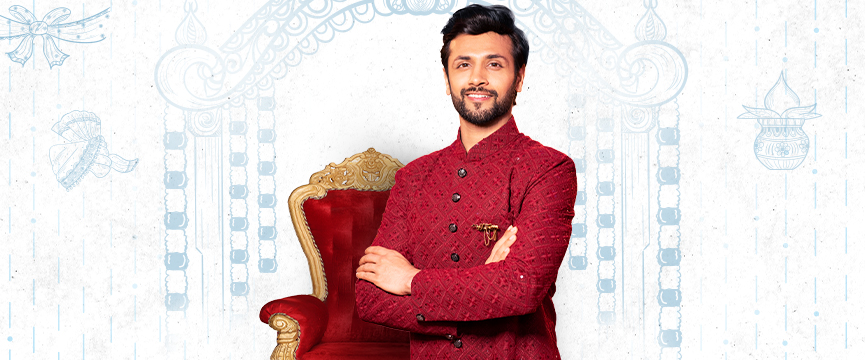 Rahul's always been a planner. So when it was time to propose, he had the perfect proposal all planned out. Rahul even got the city's best wedding planner to help him make sure their big day was absolutely perfect. With just one week to go, he's going through the final checklist. Rahul's planner, Akash, is ticking things off one by one. Everything's done except for the last thing on the list – enhancing Rahul's term insurance coverage. It's the one thing Akash can't do for him. Rahul must take care of this himself.
Marriage – A True Commitment
Choosing somebody to spend the rest of your life with could be the most crucial decision you ever make. Regardless of what you look for in your potential spouse, we're sure you want to guarantee them a life of joy, happiness and stability. But life is unpredictable. We never know what's lurking around the next corner. Anything can happen in the blink of an eye. To ensure you fulfil your promise of stability and joy, you must have the ideal coverage on your term insurance policy.
The Importance of Term Insurance Cover
Term insurance coverage provides your family with a payout if anything happens to you during the policy term. Although nothing can replace you, it offers financial stability to your loved ones during a difficult time. When you get married, you agree to look after your spouse – financially and otherwise. A term plan provides your partner with funds to pay outstanding debts, make up for your lost income, or invest in the future.
How to Increase Your Term Insurance Cover
Opt for Increasing Life Cover Plan

Term insurance providers now offer plans that automatically increase your life coverage by a certain percentage every year. HDFC Life's Click 2 Protect Super policy boosts your insurance coverage by 5% every year.1 The higher sum assured provides your spouse with additional financial security.

Purchase an Additional Policy

You can purchase a new term policy when you get married to provide your spouse with better financial stability. Of course, you must remember that buying a plan with a higher sum assured when you're older could impact your premiums.

Change Your Existing Policy's Sum Assured

Uniquely, HDFC Life's Click 2 Protect Super allows policyholders to increase or decrease the sum assured amount based on their requirements. You can contact your HDFC Life representative when you decide to change your sum assured amount, and they can help you through the process. Ideally, you can increase your life coverage when your parents retire, when you decide to get married and when you grow your family. Celebrating every milestone with a higher sum assured is a great way to protect everybody who depends on you.

Everybody looks forward to the moment they commit to spending the rest of their life with their partner. To make good on all your promises and vows on the big day, you must evaluate your term policy and increase your sum assured before the big day.

Discover more about the link between marriage and term plans in HDFC Life's new series – Missing Dulha!
ARN: ED/02/23/32309

Related Articles
Tax Articles
Subscribe to get the latest articles directly in your inbox
Life & Term Articles
Investment Articles
HDFC Life Click 2 Protect Super (UIN No.: 101N145V01) is a Non-Linked, Non-Participating, Individual, Pure Risk Premium/Savings Life Insurance Plan. Life Insurance Coverage is available in this product. For more details on risk factors, associated terms and conditions and exclusions, please read sales brochure carefully before concluding a sale.