HDFC Life ClassicAssure Plus

Investment

HDFC Life ClassicAssure Plus

Investment

HDFC Life ClassicAssure Plus

Investment
For NRI Customers
(To Buy a Policy)
Call (All Days, Local charges apply)

Email ID

Whatsapp
---
(If you're our existing customer)
Call (Mon-Sat 10am-7pm, Local Charges Apply)

Email ID
For Online Policy Purchase
(New and Ongoing Applications)
---
Branch Locator
For Existing Customers
(Issued Policy)
Whatsapp

Call (Mon to Sat, from 10 am to 7 pm, Call charges apply)

Email
---
Fund Performance Check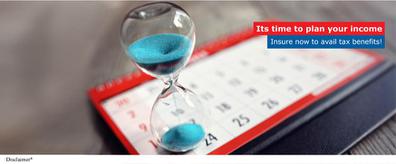 Equity-based mutual funds invest in equity or a specific part of the ownership shares of a company. Such mutual funds are of various types depending on the stock-evaluation of a company, fixed sectors and the type or mode of investment pattern being followed. Equity-based mutual funds may be large-cap, mid-cap or small-cap. Large-cap stocks are maintained by topmost corporate companies who have a credible and publicly-known brand value and therefore, form a low-risk investment medium. Mid-cap stocks are those that are maintained by mid-level companies that are not as large in operations, staffing, revenue etc. as large-cap ones but are not as low as small-cap companies. The risk factor of investing in such stocks is low-to-medium. Lastly, there are small-cap stocks that are maintained by small or newly formed companies. Though the risk involved in such investments is huge, yet there are chances of higher returns than mid-cap or large-cap options.
The risk factor in equity-based mutual funds is constituted by a range of parameters that depend on the market-risks or overall fluctuation, depreciation in the rate of interest offered on the returns or the risks associated with a one-sided investment portfolio. There may be a situation, especially so with small-cap stocks, where the issuing company may go bankrupt within a short period of time. In such a case, the loss of investment is total and all the invested funds vanish. On the other hand, there may be a situation where the stock-value of the issuing company may shoot up favorably in a short period of time and therefore, the returns gained by the investor become immense. In simple terms, the various risks associated with equity-based mutual funds must be kept in mind while investing and any decision to invest in any such fund option must be taken after due thought and due evaluation.
HDFC Life offers saving and investment schemes for providing a stable growth of your funds and for ensuring durable returns over a period of time. For details, click on the mentioned link: https://www.hdfclife.com/savings-plans .
Tax Articles
Subscribe to get the latest articles directly in your inbox
Life & Term Articles
Investment Articles