HDFC Life ClassicAssure Plus

Investment

HDFC Life ClassicAssure Plus

Investment

HDFC Life ClassicAssure Plus

Investment
For NRI Customers
(To Buy a Policy)
Call (All Days, Local charges apply)

Email ID

Whatsapp
---
(If you're our existing customer)
Call (Mon-Sat, 10am-9pm IST, Local Charges Apply)

Email ID
For Online Policy Purchase
(New and Ongoing Applications)
---
Branch Locator
For Existing Customers
(Issued Policy)
Whatsapp

Call (Mon to Sat, from 10 am to 7 pm, Call charges apply)

Email
---
Fund Performance Check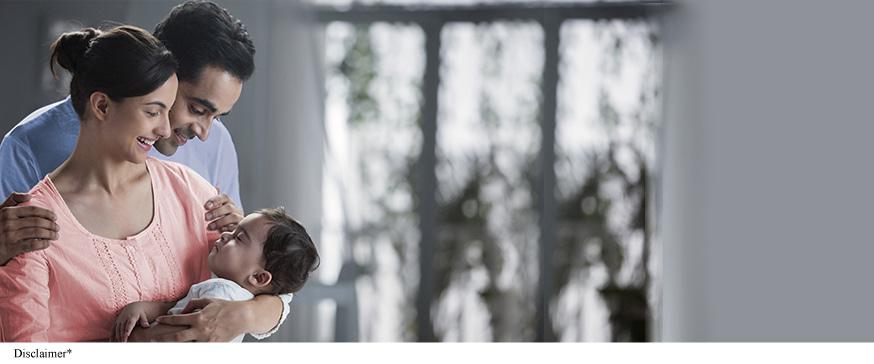 Market today is flooded with a lot of innovative plans and diverse features that offer many benefits and additional riders. Therefore, it is very important to make an informed decision on a timely basis. While choosing a child plan, you must ensure that it provides due coverage and sufficient benefits that enable you to fulfill your child's dreams. There are certain important pointers while choosing a child plan. These are as stated below:
Take a timely decision: It is very important to act as soon as possible. This is because taking a timely decision allows you the advantage of making the coming years economically productive in your favor and gives you sufficient time to build and retain sufficient coverage by the time your child is ready for higher education.
Take inflation into account: While choosing a child plan, you have to choose the sum assured for a guaranteed protection. However, if you don't count the factor of inflation, the fund corpus may prove insufficient tomorrow. Inflation is the general increase in prices of commodities and services over a period of time and education is no exception to it. In fact, the costs of higher education in India have sky-rocketed in the past decades and this will continue to be the trend. Therefore, the sum assured decided by you has to be inclusive of the projected inflation of the coming years.
Option of partial withdrawal: Life is uncertain and you must be fully prepared financially at all times. You must choose a plan that has the option of partial withdrawals as this will cushion the main funds from any emergency expenses.
Option of waiver of premium: This is a very important feature and generally, most insurers include this in the policy. This entitles the policy holder's nominee(s) (in this case the children) to receive a waiver of the existing premiums, in the event of the policy holder's demise. This ensures that the funds meant for their education and betterment are retained and the sum assured is payable to them on the maturity of the policy term.
HDFC Life offers HDFC Life YoungStar Udaan - a child specific plan that is meant for the future financial guarantee of your child and is formulated to serve as an effective aid for enriching their dreams and aspirations. For details, click on the mentioned link: https://www.hdfclife.com/children-insurance-plans/youngstar-udaan.
Tax Articles
Subscribe to get the latest articles directly in your inbox
Life & Term Articles
Investment Articles