HDFC Life ClassicAssure Plus

Investment

HDFC Life ClassicAssure Plus

Investment

HDFC Life ClassicAssure Plus

Investment
For NRI Customers
(To Buy a Policy)
Call (All Days, Local charges apply)

Email ID

Whatsapp
---
(If you're our existing customer)
Call (Mon-Sat, 10am-9pm IST, Local Charges Apply)

Email ID
For Online Policy Purchase
(New and Ongoing Applications)
---
Branch Locator
For Existing Customers
(Issued Policy)
Whatsapp

Call (Mon to Sat, from 10 am to 7 pm, Call charges apply)

Email
---
Fund Performance Check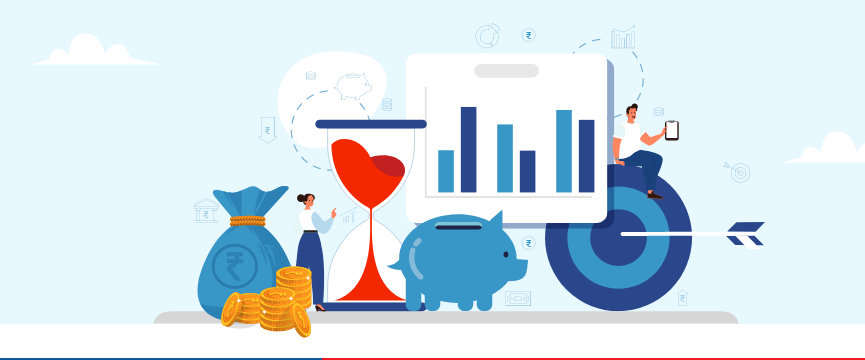 Table of Content
What is a Blue Chip Fund?
A blue chip fund invests in stocks / shares of well-established companies with credible track records of financial performance that includes among other criteria - a steady payout of dividends and profitability over the years.
Financially speaking, a blue chip is a company renowned by name or brand and needs little introduction. It offers widely-accepted products / services that command value in the market. This reflects in the company's financials like sales, profitability and dividends, among other parameters.
How Does a Blue Chip Fund Work?
Before we understand who is suited to investing in blue chip funds, let's see what defines a bluechip company and how it adds value to the investor's finances.
Blue chips owe their name to the game of poker where blue chips have the highest value.
Bluechip companies can endure economic downturns more proficiently than lesser known rivals. They can operate profitably or in the least better than the average, in the face of adverse market conditions. This contributes to their track record of growth and stability. Simply put, blue chips make for 'reliable' investments.
For the above reasons, blue chip stocks are usually less volatile compared to lesser known names. Investors prefer blue chip companies since they are known to provide stability to their portfolios. The stock price of a blue chip company usually tracks the broad market and can be expected to move in the same range. One reason for this is that the broad market indices are composed of blue chips.
Blue chip funds of both ULIPs and mutual funds are launched with the specific purpose of giving investors the opportunity to benefit from financial growth of blue chip companies.
While these funds are invested in blue chips, they may have a provision to invest outside the blue chip universe in say, mid caps or bonds or cash, for the purpose of diversification. The investment guidelines vary across ULIPs / mutual funds and investors are informed of this through product literature / company websites.
Who Is It Ideal For?
For an investor with appetite for equities and long-term goals like retirement planning, saving for child's education or marriage, blue chip funds either on a standalone basis or in a portfolio can prove useful.
Related Insurance Definitions:
Products Offered by HDFC Life:
Tax Articles
Subscribe to get the latest articles directly in your inbox
Life & Term Articles
Investment Articles
Here's all you should know about life insurance.
We help you to make informed insurance decisions for a lifetime.