HDFC Life ClassicAssure Plus

Investment

HDFC Life ClassicAssure Plus

Investment

HDFC Life ClassicAssure Plus

Investment
For NRI Customers
(To Buy a Policy)
Call (All Days, Local charges apply)

Email ID

Whatsapp
---
(If you're our existing customer)
Call (Mon-Sat, 10am-9pm IST, Local Charges Apply)

Email ID
For Online Policy Purchase
(New and Ongoing Applications)
---
Branch Locator
For Existing Customers
(Issued Policy)
Whatsapp

Call (Mon to Sat, from 10 am to 7 pm, Call charges apply)

Email
---
Fund Performance Check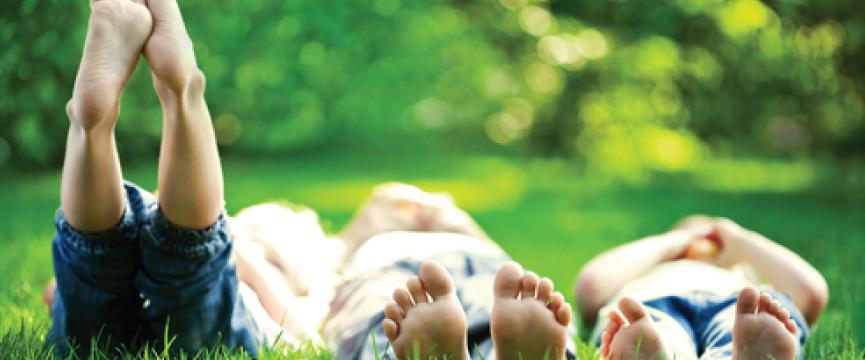 5. Manny, Diego, and Sid - Ice Age
We're kicking off the list with probably the most unlikely of all friendships. In Ice Age we meet Manny, a woolly mammoth, Diego, a smilodon, and Sid, a giant ground sloth. Despite a rocky start, and Diego intending on betraying his two new friends, these animals from diverse backgrounds form a unique and special bond as they work together to reunite a human baby, Roshan, with his family.
Link: http://images.theage.com.au/ftage/ffximage/2009/07/02/ice_wideweb__470x288,0.jpg
4. Mr. Incredible and Frozone - The Incredibles
Who said superheroes don't need friends?! Just look at Bob Parr (Mr. Incredible) and Lucius Best (Frozone) in this 2004 animated movie. The two once worked together in an attempt to fight crime and keep their city safe, but were both eventually forced to retire and lead a "normal life". Despite not being able to openly work together anymore, these two amazing heroes are constantly in touch, helping each other out as and when they can. Whether it's a bank robbery or the big bad, these two heroes constantly team up to keep their city and each other safe.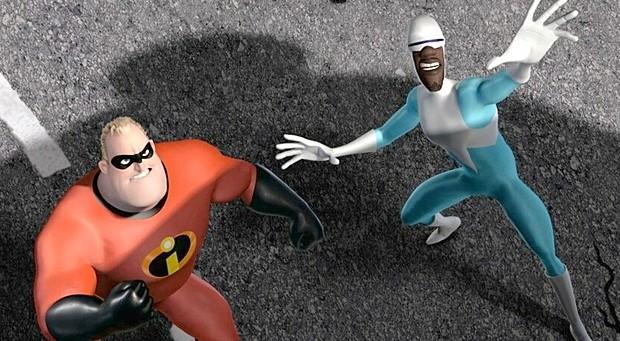 Link: http://www.rotoscopers.com/wp-content/uploads/2014/03/Frozone-and-Mr.-Incredibles-620x341.jpg
3. Remy and Linguini - Ratatouille 
The heart-warming 2007 film Ratatouille showed us that love and friendship have no boundaries as Remy, a rat passionate about cooking, becomes best friends with Linguini, a young man forced to become a chef. Despite the two being thrown together out of necessity, they soon form an unbreakable bond that proves no matter who you are, and how big or small you might be, you can make lifelong friends who will help you achieve your every dream.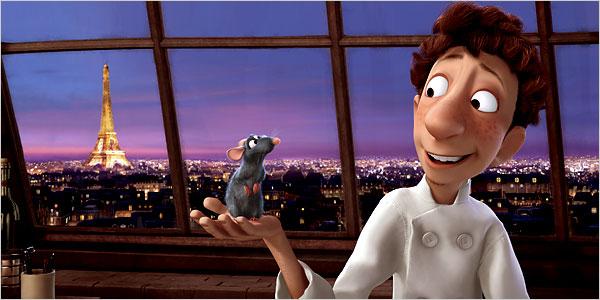 Link: https://static01.nyt.com/images/2007/06/28/arts/29rat600.1.jpg
2. Carl and Russell - Up
Carl Fredericksen is an old man who is lonely and sad after he lost his wife. One day he decides to finally fulfil his wife's wish of shifting their clubhouse to an overhang near the paradise falls. He ties helium balloons to his house to make it fly towards the cliff. However before he can start on his journey, he meets a young boy, Russell, who wishes to assist him on this journey in lieu of a final merit badge for helping a senior citizen. Throughout this movie, Russell helps the old and bitter Carl to embrace life, so that he can enjoy his adventure.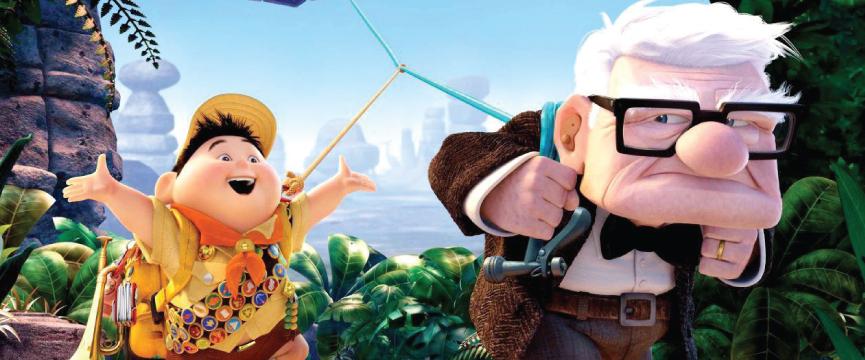 Link: http://totalreview.net/upload/images/20160512/up-696-12.jpg
1. Superman and Batman - Numerous Animated Movies and Series
These two heroes are the alpha and omega of the comic book industry. Though they have fought against each other in recent years, they still respect each other and regularly team up for the greater good. Over the years, both of them have held opposing viewpoints about justice and the methods used to achieve it. However, regardless of the differences, they constantly band together to save mankind and each other in times of danger. So, our top friendship goes to these two titans for their frenimity.
Whether you're more like Batman and Superman, or Remy and Linguini, it's always nice to know that you have friends around who will help you and protect you, no matter what. When it comes to protection, there's no better friend than Life Insurance. Whether you need some help during medical emergencies, or your need somebody to look after your loved ones when you no longer can; insurance is sure to have your back. If you're looking for a friend who will stick by you through thick and thin, HDFC Life Click 2 Protect Life Plan is the friend you need. To protect yourself and your loved ones today, click here.
Tax Articles
Subscribe to get the latest articles directly in your inbox
Life & Term Articles
Investment Articles
Here's all you should know about life insurance.
We help you to make informed insurance decisions for a lifetime.