HDFC Life ClassicAssure Plus

Investment

HDFC Life ClassicAssure Plus

Investment

HDFC Life ClassicAssure Plus

Investment
For NRI Customers
(To Buy a Policy)
Call (All Days, Local charges apply)

Email ID

Whatsapp
---
(If you're our existing customer)
Call (Mon-Sat 10am-7pm, Local Charges Apply)

Email ID
For Online Policy Purchase
(New and Ongoing Applications)
---
Branch Locator
For Existing Customers
(Issued Policy)
Whatsapp

Call (Mon to Sat, from 10 am to 7 pm, Call charges apply)

Email
---
Fund Performance Check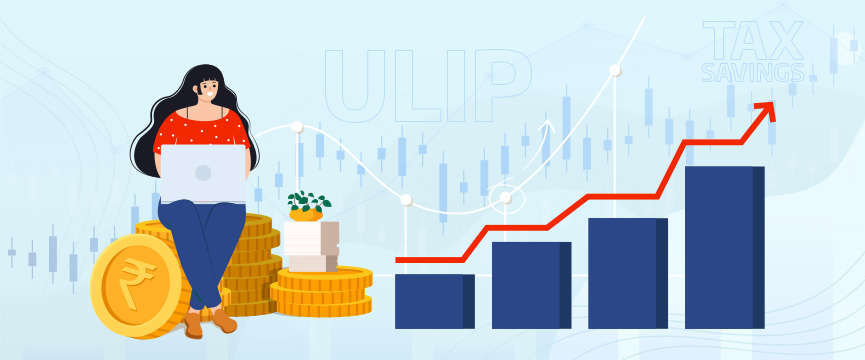 The reason why ULIPs are very popular is the transparency as they allow you to choose the fund option from which you can choose according to your risk appetite and you can track your fund performance and if the fund is not performing well an investor might want to exit and use that amount somewhere else to get good returns.
Many people at year end buy ULIP as it is great tax saving option but there are many other option like NPS, Mutual funds with ELSS option which could be bought for tax saving and investment purposes.
When people already have an adequate life cover or term insurance and in that situation they are already paying for something they don't need then people might want to exit.
Sometimes, ULIP features don't meet their requirements or align with their financial goals.
ULIPs are long term financial product not suitable medium term investment; people might want to take more liquid options than ULIPs which block their money for long time.
ULIPs offer both life cover and investment option but they might not provide adequate life cover, only a pure term insurance can replace that need.
Sometimes there is a financial crunch and people might need money for other purposes.
ULIPs charges are front loaded and are amortized by 5 years onwards so the fund might be performing well but investor cannot see due to various charges like fund management, mortality charges, premium allocation, policy administration charge etc. so they might want to chose another investment option with fewer charges.
ULIP is a long term product it only grows in later years after the effect to charges subsides. Remember you have paid a large portion of total charges in first 5 years and when the time has come for fund value to improve an exit will be unwarranted. If the fund is not performing well now then you should look how it performed in bull phase, sometimes it takes time but the fund perform well later you should never take your amount when it's less than you invested. If you have liquidity requirements then you can go for partial withdrawal. So you should buy an ULIP if you are looking for long term investment as there are sometimes loyalty benefits for those who stay until the end.
Why Invest in ULIPs?
ULIPs allow you to grow your money for the future. Here's a look at some reasons why you should opt to invest in a ULIP:
Dual Benefits

ULIPs uniquely offer both investment opportunities and insurance cover. So apart from helping you grow your money, it also provides peace of mind that your family members will be financially secure even if something were to happen to you.

Tax Exemptions

ULIPs fall under the E-E-E or Exempt-Exempt-Exempt category of investments. So, the money you invest in your ULIP enjoys tax exemptions as does the returns you earn. Finally, the insurance payout is also completely tax-free.

Quick Switches

When you invest in a ULIP, you can choose the fund allocation. Most people invest in a mix of debt and equity funds. When the market is performing well, equities earn high rewards. When the market is down, debt funds offer steady returns. With a ULIP, you can switch your fund allocation quickly and conveniently to take advantage of market trends.

Top-Up Investments

Whenever you have some additional money, you can choose to invest it into your ULIP with the top-up facility.
What Is a Lock-In Period in ULIP?
A lock-in period refers to the minimum amount of time an individual must stay invested to get returns from their policy. Most ULIPs have a minimum lock-in period of three or five years. During this time, investors cannot take money out of their account. Once the lock-in is over, they can think about the next steps. Most people choose to continue the investment while some opt to surrender the ULIP after the lock-in period. Investments that have a lock-in period encourage people to stick to their investment plan to enjoy higher rewards in the future.
Why Do People Surrender ULIP?
There are two main reasons why people may choose to surrender a ULIP. Firstly, they may need liquid funds instantly so they surrender the plan to make the money available. Or, investors may feel that their policy is not providing adequate returns, so they may want to surrender their policy.
What Happens When I Surrender a ULIP?
You can choose to surrender your policy ever before the lock-in period ends. If you do this, your insurer will deduct the discontinuance fee from your accumulated amount and move the money to a Discontinued Policy (DP) fund. The money stays here until the lock-in period ends. During this time, it may earn some basic interest that you will receive at the end. You can opt to revive your ULIP within two years as long as you pay all pending premiums.
If you surrender the policy after the lock-in period, you receive the fund value as on the date of surrender.
Can I Surrender a ULIP Within 5 Years?
Yes, you can choose to surrender your ULIP within the five-year lock-in period. However, any fund manager or accountant will tell you that staying invested is better for your finances. If you surrender the policy early, you will lose out on potential benefits and have to pay a discontinuance fee.
Conclusion
When it comes to investing for the future, ULIPs are an ideal choice. They allow you to grow your money while also providing a financial safety net for your loved ones. With a ULIP, staying invested can earn higher rewards than surrendering your policy. Remember to do your research and check the associated costs and estimated returns before you invest in a policy.
HDFC Life offers ULIP- a market-linked plan for your comprehensive benefits. For details click on the following link: https://www.hdfclife.com/ulip-plans/click-2-invest-ulip-plan.
ARN – ED/01/22/27148
Related Article:

Tax Articles
Subscribe to get the latest articles directly in your inbox
Life & Term Articles
Investment Articles
Here's all you should know about life insurance.
We help you to make informed insurance decisions for a lifetime.
In unit linked policies, the investment risk in the investment portfolio is borne by the policyholder. The Unit Linked Insurance products do not offer any liquidity during the first five years of the contract. The policyholders will not be able to surrender/withdraw the monies invested in Unit Linked Insurance Products completely or partially till the end of fifth year.