HDFC Life ClassicAssure Plus

Investment

HDFC Life ClassicAssure Plus

Investment

HDFC Life ClassicAssure Plus

Investment
For NRI Customers
(To Buy a Policy)
Call (All Days, Local charges apply)

Email ID

Whatsapp
---
(If you're our existing customer)
Call (Mon-Sat, 10am-9pm IST, Local Charges Apply)

Email ID
For Online Policy Purchase
(New and Ongoing Applications)
---
Branch Locator
For Existing Customers
(Issued Policy)
Whatsapp

Call (Mon to Sat, from 10 am to 7 pm, Call charges apply)

Email
---
Fund Performance Check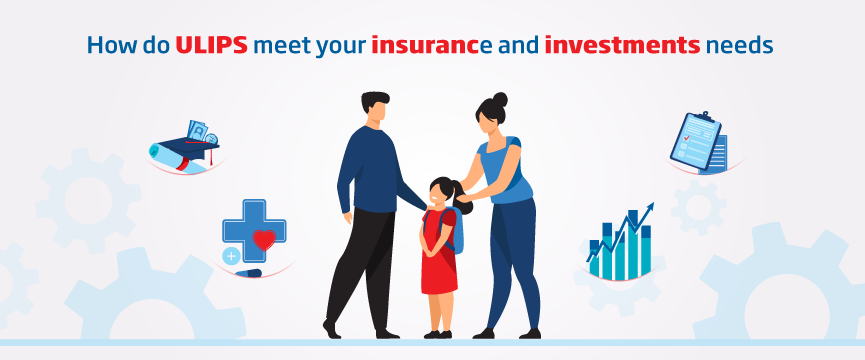 Table of Content
ULIPs or Unit Linked Insurance Plans are financial products that are hybrid in nature. ULIPs allow you to simultaneously meet the requirements for a secure life cover as well as multiply the corpus of investment in order to meet your financial needs in the future in forms of retirement, education of your children, medical expenses or marriage of your children, among other plans.
Here is how Unit Linked Insurance Plans help you meet the dual goal of insurance as well as investment:
ULIPs: The insurance component
In ULIPs, in case of a policyholder's survival at the end of the term of the policy, the policyholder would be eligible for maturity benefits on having paid the premium on a regular basis. All that you need to submit are the discharge form, and the basic documentation. On submission of the required documents, you are then eligible for a fund, with added bonus and/or loyalty benefits in certain cases. 
In case of the death of a policyholder, the nominee would receive the assured sum. In certain cases, depending on the plan that has been chosen, the nominee also receives the fund value added with the assured sum. 
ULIPs: The investment component
The portion of the total amount that goes for investment would be invested as per your choice. There is a great level of flexibility in the entire process of investment. You have the freedom to shuttle between bond funds, stock funds, and diversified funds, depending upon the requirements. The amount that goes for investment is taken care of by professional well-trained funds managers. There are various fund options available that you can choose from, along with a range of financial instruments such as debt, equity, etc. 
There are varying levels of risks associated with each of these investment options. In most cases, a higher level of risk would mean a higher return potential. However, these options and the risks involved should be taken into account while choosing investmentoptions, keeping in mind the needs and the financial stability that you have. 
The investment plans of Unit Linked Insurance Plans are similar to investment plans of mutual funds. Investors may choose to purchase shares using a single strategy, or they may choose to diversify the investments throughout several ULIP funds that are market linked. A large amount of money has to be paid by the policyholder at the beginning, which is then followed by premiums that can be monthly, semi-annual or annual. 
Evolution of ULIPs
There have been numerous changes in the investment market of India over the passage of time. The Unit Linked Investment Plans, too, have evolved in terms of structure over the past ten years and more.
Here is a detailed study of how the ULIPs have evolved over time:
ULIPs prior to 2010

When ULIPs were first launched in the investment market, the product lost its popularity because of excessive costs of front-load, along with added charges. ULIP at that point in time was also wrongly sold as three-years saving plans. There was a lot of wrong information about the lock-in period which confused customers. 

ULIPs between 2010-2015

The Insurance Regulatory and Development Authority of India, also known as the IRDAI introduced certain guidelines as they realised that ULIPs were wrongly sold to people. These guidelines were to ensure that the returns earned by the investors improved. Therefore, various ULIP costs were limited in September 2010, and the lock-in period was increased to 5 years. 

ULIPs in 2015

The costs associated with ULIPs saw some significant changes in the year 2015. The morality charges were now being capped, so were the funds management costs. Thereafter, the ULIPs became more attractive and appealing to the investors.

ULIPs today

Unit Linked Insurance Plans are widely known and popular today. The products and plans come with high returns, and are being structured in a way that they can be cost-efficient. ULIPs are now widely used by investors, and there have been significant investments made as well.
Conclusion
ULIPs are financial products that come with a lot of flexibility and funding options, tax benefits, and complete transparency. One of the most important features of ULIPs is the freedom to switch funds. It allows you to manage returns by switching between different types of investments, thus controlling their funds. ULIPs today come at low costs, making it easier for people to invest. 
HDFC Click 2 Wealth is a Unit Linked Insurance Plan that comes with minimal charges, premium waiver options and fund boosters. You can also consider HDFC Life Sanchay Plus, a non-linked, non-participatinginsurance plan that comes with guaranteed benefits and lifelong income options. 
ARN: ED/11/20/21333
Tax Articles
Subscribe to get the latest articles directly in your inbox
Life & Term Articles
Investment Articles