HDFC Life ClassicAssure Plus

Investment

HDFC Life ClassicAssure Plus

Investment

HDFC Life ClassicAssure Plus

Investment
For Online Policy Purchase
(New and Ongoing Applications)
---
Branch Locator
For Existing Customers
(Issued Policy)
---
Fund Performance Check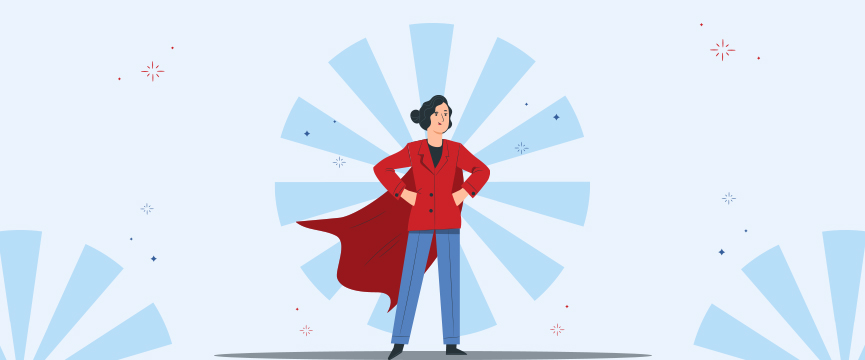 In this policy, the investment risk in the investment portfolio is borne by the policyholder. 
Less than 30%* of insurance policies sold by insurance companies are owned by women. In addition to this, women who buy insurance policies are underinsured as well. Hence, it becomes equally important for the women in the country to safeguard against uncertain events. Here are 4 reasons why women should buy life insurance.
1. Financial independence –
Your loved ones may have multiple aspirations. For instance, your younger sibling may want to start up. Or your child may wish to pursue higher education abroad. Or your parents might want to travel after retirement. By investing in HDFC Life Click 2 Wealth, you could enjoy inflation beating returns over the long term and help your loved ones fulfil their aspirations.
2. Tax benefits –
All life insurance plans offer tax benefits* under section 80C of the Income Tax Act. The premium paid for the insurance plans is allowed as a deduction to the total income of the taxpayer and hence, allows you to pay lesser tax.
3. Leaving a legacy –
One of the major reasons to worry for all the parents is the thought of their children's sustainability when they are not around to protect them anymore. In case something unfortunate happens, you can leave a legacy for your loved ones. Most women outlive men in general, hence insurance products are a cost friendly product for women. Buying a life insurance policy leaves a huge sum (sum assured) for their kids to sustain their lifestyle even after the death of the individual. Hence, women can explore HDFC Life Click 2 Protect Super which is a leading term insurance plan.
4. Security in old age –
Barring all the above points, a life insurance policy for women guarantees a safe, financially secured and a comfortable life for them post retirement. A retirement plan can offer a certain degree of security in old age against increasing inflation, increasing risk of ailment, increasing medical costs and ever-increasing standard of living costs. An annuity life insurance plan offers regular payouts or survival benefits to the policyholders / nominees. It also works in the other way around, where the women do not have to depend on their children in their post retirement age.
The importance of having an insurance policy cannot be stressed upon enough, be it for men or women. Life insurance provides a sense of security, empowers you with financial independence and ensures that your loved ones can continue to fulfill their aspirations.
*Source: https://www.financialexpress.com/money/why-life-insurance-companies-are-missing-women-customers/1828371/
ARN: ED/10/22/29826
Tax Articles
Subscribe to get the latest articles directly in your inbox
Life & Term Articles
Investment Articles
The Unit Linked Insurance Products do not offer any liquidity during the first five years of the contract. The policyholder will not be able to surrender or withdraw the monies invested in Unit Linked Insurance Products completely or partially till the end of the fifth year.
*Tax Benefits: As per Income Tax Act, 1961. Tax Benefits are subject to changes in tax laws.
HDFC Life Click 2 Wealth (UIN: 101L133V03) is a Unit Linked Non-Participating Individual Life Insurance Plan.
Life Insurance Coverage is available in this product. For more details on risk factors, associated terms and conditions and exclusions please read sales brochure carefully before concluding a sale. Unit Linked Insurance products are different from the traditional insurance products and are subject to the risk factors. The premium paid in Unit Linked Insurance policies are subject to investment risks associated with capital markets and the NAVs of the units may go up or down based on the performance of fund and factors influencing the capital market and the insured is responsible for his/her decisions. HDFC Life Insurance Company Limited is only the name of the Life Insurance Company and HDFC Life Click 2 Wealth is only the name of the unit linked insurance contract and does not in any way indicate the quality of the contract, its future prospects or returns. Please know the associated risks and the applicable charges, from your Insurance agent or the Intermediary or policy document issued by the insurance company. The various funds offered under this contact are the names of the funds and do not in any way indicate the quality of these plans, their future prospects and returns.
HDFC Life Click 2 Protect Super (UIN No.: 101N145V01) is a Non Linked, Non Participating, Individual, Pure Risk Premium/Savings Life Insurance Plan. Life Insurance Coverage is available in this product. For more details on risk factors, associated terms and conditions and exclusions, please read sales brochure carefully before concluding a sale.