HDFC Life ClassicAssure Plus

Investment

HDFC Life ClassicAssure Plus

Investment

HDFC Life ClassicAssure Plus

Investment
For NRI Customers
(To Buy a Policy)
Call (All Days, Local charges apply)

Email ID

Whatsapp
---
(If you're our existing customer)
Call (Mon-Sat, 10am-9pm IST, Local Charges Apply)

Email ID
For Online Policy Purchase
(New and Ongoing Applications)
---
Branch Locator
For Existing Customers
(Issued Policy)
Whatsapp

Call (Mon to Sat, from 10 am to 7 pm, Call charges apply)

Email
---
Fund Performance Check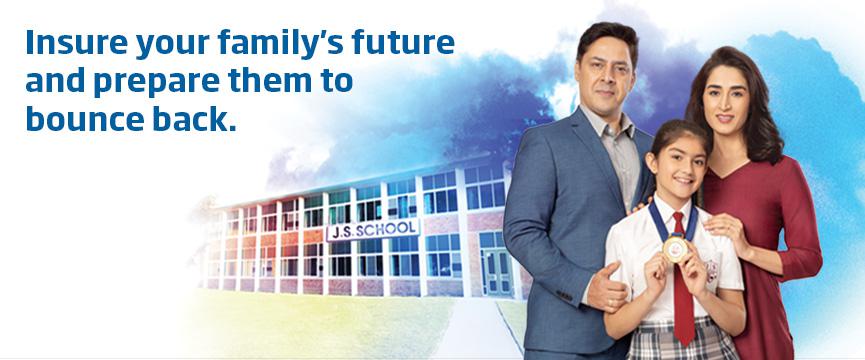 Thomas Alva Edison is known for two things. Firstly, he's known for inventing the light bulb. Secondly, he's known for famously having said, "I haven't failed. I have just found 10,000 ways that won't work." Edison is one of the first people we know of who paid more attention to his journey than the success he achieved at the end of the road. In school, we learnt about the quote that convinced us it's the journey that's important. However, as we grow older, we forget to focus on the things that matter – often looking only at results or the bottom line.
As a society, we tend to glorify success. However, on this path one often needs to overcome many setbacks, which never get highlighted. This creates a perception that successful people never face challenges, creating unnecessary pressure, especially their children. While they are always taught to pursue success in life, they are seldom prepared to face problems and overcome them.
Our latest campaign is an endearing story of a young girl who has not performed as well as expected in her exams despite putting in efforts and finds it difficult to face her father when he picks her up from school.
Unknown to the girl, the father is aware of what she is going through. While he always pushed her to achieve success, he is now sorry that as parents they did not prepare their daughter to overcome setbacks.
In one of the most moving moments of the film, the father reveals a hidden part of his own life, which inspires the girl to #BounceBack to success.
We need a great support system to be able to take the time we need to learn from previous downfalls and overcome the next hurdle on life's path. While motivation definitely goes a long way in getting us to where we would like to go, financial planning also helps.
Being able to use our failures as a stepping-stone to success requires a strong sense of determination, people we can lean on, and financial stability to keep us afloat. HDFC Life's wide  variety of life insurance plans and policies help look after your family and your finances – all you have to do is make sure you focus more on the journey than the success and use every single downfall to bounce back.
ARN: ED/01/20/17760
Tax Articles
Subscribe to get the latest articles directly in your inbox
Life & Term Articles
Investment Articles
Here's all you should know about life insurance.
We help you to make informed insurance decisions for a lifetime.