HDFC Life ClassicAssure Plus

Investment

HDFC Life ClassicAssure Plus

Investment

HDFC Life ClassicAssure Plus

Investment
For NRI Customers
(To Buy a Policy)
Call (All Days, Local charges apply)

Email ID

Whatsapp
---
(If you're our existing customer)
Call (Mon-Sat, 10am-9pm IST, Local Charges Apply)

Email ID
For Online Policy Purchase
(New and Ongoing Applications)
---
Branch Locator
For Existing Customers
(Issued Policy)
Whatsapp

Call (Mon to Sat, from 10 am to 7 pm, Call charges apply)

Email
---
Fund Performance Check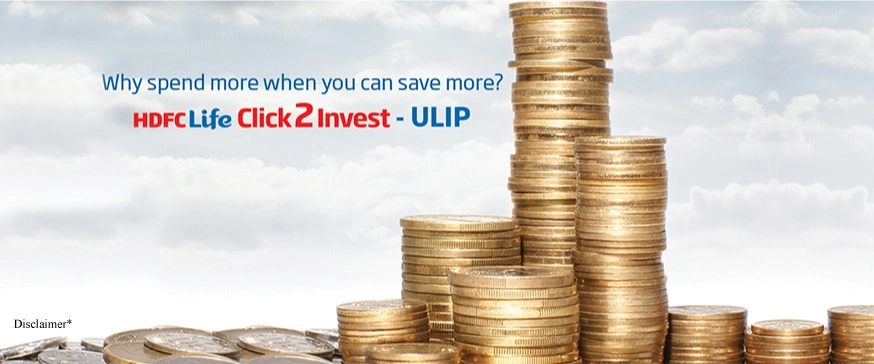 United Link Insurance Plans come with benefits of being an insurance product and investment option so there is protection cover and investment opportunity which could be a best course of option for a today's generation who are constantly looking for growing their money so that they can fulfill their future goals with ease. The goals may be related to retirement planning, child's education or marriage etc. But one thing to be kept in mind is that investments in the capital market are subjected to risks.
With the emergence of ecommerce, we can now buy financial products via internet. Traditionally ULIPs were sold via agents and such plans were known as offline ULIPs. However, these plans are now available through internet and have come to be known as online ULIPs.
Advantages of Online ULIPs over Offline ULIPs
It is said that online ULIPs are cheaper than offline ULIPs; the reason is simple that there is no intermediary involved and the whole money given on premium is invested in the fund. Online ULIPs charge expenses like policy administration cost, fund management fee and mortality charge while offline ULIPs include all of the above plus distribution cost as they are sold through agents in company offices.
Buying an online plan saves time as you can buy the same anytime sitting in your comfort zone while in case of offline ULIP you have to take out time from your busy schedule and go to company office, talk to your agent, present the documentation etc. which is a time taking procedure. In case of Online ULIP you can go to the company website, fill your details and then either email all your scanned documents or courier them to the address provided.
When you buy an online ULIP you do it after intense research on your part. You carefully read each and every thing and analyze if this is the right policy for you according to your need. This means that your decision is best suited as per your needs. However, in the case of offline ULIP you buy them from an agent, which therefore implies that your own preferences take a back seat.
In case of online ULIPs various online tools are available which help you to compare various ULIP and help you find the right one. You can also check rating and reviews of the product you are buying online which is not available in case of offline ULIPs.
Online ULIPs are a great product as the customers are turning to internet for everything this might be the next medium for you.
HDFC Life offers - a market-linked plan for your comprehensive benefits. For details, click on the following link: https://www.hdfclife.com/savings-plans/sanchay-plus.
Related Articles
Tax Articles
Subscribe to get the latest articles directly in your inbox
Life & Term Articles
Investment Articles
Here's all you should know about life insurance.
We help you to make informed insurance decisions for a lifetime.