HDFC Life ClassicAssure Plus

Investment

HDFC Life ClassicAssure Plus

Investment

HDFC Life ClassicAssure Plus

Investment
For NRI Customers
(To Buy a Policy)
Call (All Days, Local charges apply)

Email ID

Whatsapp
---
(If you're our existing customer)
Call (Mon-Sat 10am-7pm, Local Charges Apply)

Email ID
For Online Policy Purchase
(New and Ongoing Applications)
---
Branch Locator
For Existing Customers
(Issued Policy)
Whatsapp

Call (Mon to Sat, from 10 am to 7 pm, Call charges apply)

Email
---
Fund Performance Check
In this policy, the investment risk in the investment portfolio is borne by the policyholder.
ULIP 
Calculator

A Unit Linked Insurance Plan (ULIP) is a market-linked insurance product that combines investment and insurance thus enables you to achieve your long term goals while you stay protected. Being a hybrid product, part of the premium goes towards the life cover and the remaining amount is invested in your chosen fund to build your corpus. But if you are unsure of how much to invest today to reap the benefits in the future, you need access to a simple online tool – the ULIP calculator. The tool has been exclusively developed to help you compare various ULIP plans and understand the maturity amount based on the expected future investment value and returns, enabling you to reach your life goals in the future

Disclaimer
Returns calculated for HDFC Life Click 2 Wealth - Invest Plus Option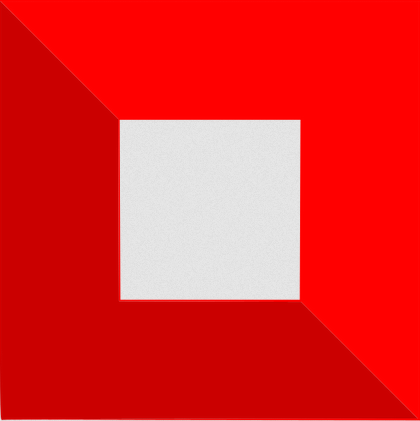 Features of the ULIP Calculator
Transparency

When it comes to calculating your returns for every individual fund taking into account fluctuating markets, the online ULIP calculator provides complete transparency. You can accurately monitor particular funds for specific tenures that you have selected transparently.

Goal-based Savings

Analyse the fund options to gauge which investment will perform to suit your need, preferences and affordability and generate maximum returns to initiate goal-based savings with the help of the ULIP calculator.

Planning tool

As you plan your investment portfolio, the online ULIP calculator can effectively act as your financial planner. It clearly highlights everything that you want to understand about the fund where you intend to invest depending on your objective, goals and risk appetite.

Flexibility

The ULIP Calculator provides a lot of flexibility when it comes to determining the amount that you wish to invest in unit-linked products. You can modify your desired premium amount and time period of the investment to get an accurate estimate on what its future value will be. This calculation will also take into account your requirements, affordability, preferences and long-term goals.

Rational Investment Decision

Have total control over your decision-making by analysing and comparing the estimated returns of ULIP products using the online ULIP calculator. The results generated focus on a comparative cost analysis with an estimation of returns that can help plan your future investments rationally involving these specific funds in question.
Calculate your ULIP Investment Returns Online with HDFC Life


Find out how much you need to invest today to reach your life goal tomorrow. Plan your investments with ease with the help of the HDFC Life ULIP Calculator.
A Unit Linked Insurance Plan, or ULIP as it is popularly called, is an insurance product that combines both investment and insurance benefits in one plan. A part of the premium that you pay to avail of the ULIP plan goes in providing life cover, while the remaining is invested in various financial instruments. You can take your pick from multiple investment funds, depending on your life goals and risk appetite.
Once your goals are established, make sure to select the right plan that caters to your needs. To get a good idea of what to expect at maturity, you can use a ULIP return calculator.
It's a handy tool that tells the investor the return they can expect when they invest a specific amount for a stipulated time.
The ULIP plan calculator arrives at an expected return, after assessing various data points such as tenure, premium, age, and rate of return. It must be noted that as ULIPs are subject to market risks, the ULIP online calculator will show the estimated amount and return on the investment.
How does the ULIP calculator work?
The ULIP calculator is an easy-to-use tool that requires you to add in a few details, in order to estimate the return you can receive at maturity. Simply, key in the frequency of the premium payment, premium amount, type of fund, rate of return, and investment duration.

Some ULIP plan calculators provide an option to divide the amount into risk-free and market-linked investments as well.
With certain factors being variable, the amount calculated is a tentative figure and investors should look at the tool to know the expected return, instead of the exact amount.

Benefits of a ULIP Calculator
Here are some benefits of a ULIP plan calculator:
A ULIP calculator provides an estimated amount of the return at maturity; it is an efficient and easy-to-use tool


Some people find numbers a little daunting, but a ULIP calculator ensures that it's easy to understand.

You can compare different ULIP plans based on cost, return, and duration

A ULIP calculator is easy to access, and available free of cost

You can strategise your investment based on age, financial goals, and risk appetite

Most people bank big on long-term investment. The ULIP calculator helps to know what to expect and makes it easier for investors to make sound financial decisions

A ULIP plan calculator provides suggestions, based on your financial goals. Similarly, it can also show the estimated duration to reach a specific return.
ULIP charges you should know about
Most people today prefer going for ULIPS as an investment option, both for tax1 savings and life cover. Besides providing market-linked returns, ULIPs provide for your family, in case of a loss of a family member.
 
However, before investing in ULIPs, one must check the costs associated with them. The first is a premium allocation charge, an upfront fee deducted from the premium paid by the investor. The amount remaining after deducting the premium allocation charge is invested in the ULIP.
As ULIP is a life insurance policy, a mortality charge is levied as the cost of life insurance. This is because the plan provides a pre-decided amount to the family of the insured, in case of their demise during the policy term.
A part of the premium that goes into the ULIP plan is invested in a variety of funds, including equity and debt. Hence, a charge is levied for a management expert, who takes care of this aspect.
There's also a policy administration charge that is levied for paperwork and recordkeeping, as ULIP is a dual benefit policy. The policy administration charge is deducted monthly.
ULIPs have a five-year lock-in period to ensure maximum returns for investors. Ideally, one should not withdraw from the plan before this time. In case they do so, the company will levy a surrender or discontinuance charge. The charges depend on the year of withdrawal. 
1. As per Income Tax Act, 1961. Tax benefits are subject to changes in tax laws. 

Frequently Asked Questions
Unit Linked Insurance Plan Related Articles

In unit linked policies, the investment risk in the investment portfolio is borne by the policyholder. The Unit Linked Insurance products do not offer any liquidity during the first five years of the contract. The policyholders will not be able to surrender/withdraw the monies invested in Unit Linked Insurance Products completely or partially till the end of fifth year.
Unit Linked Insurance products are different from the traditional insurance products and are subject to the risk factors. The premium paid in Unit Linked Insurance policies are subject to investment risks associated with capital markets and the NAVs of the units may go up or down based on the performance of fund and factors influencing the capital market and the insured is responsible for his/her decisions. HDFC Life Insurance Company Limited is only the name of the Life Insurance Company and HDFC Life Click 2 Wealth (UIN:101L133V03) is only the name of the unit linked insurance contract and does not in any way indicate the quality of the contract, its future prospects or returns. Please know the associated risks and the applicable charges, from your Insurance agent or the Intermediary or policy document issued by the insurance company. The various funds offered under this contact are the names of the funds and do not in any way indicate the quality of these plans, their future prospects and returns. Life Insurance Coverage is available in this product. For more details on risk factors, associated terms and conditions and exclusions please read sales brochure carefully before concluding a sale.