HDFC Life ClassicAssure Plus

Investment

HDFC Life ClassicAssure Plus

Investment

HDFC Life ClassicAssure Plus

Investment
For NRI Customers
(To Buy a Policy)
Call (All Days, Local charges apply)

Email ID

Whatsapp
---
(If you're our existing customer)
Call (Mon-Sat 10am-7pm, Local Charges Apply)

Email ID
For Online Policy Purchase
(New and Ongoing Applications)
---
Branch Locator
For Existing Customers
(Issued Policy)
Whatsapp

Call (Mon to Sat, from 10 am to 7 pm, Call charges apply)

Email
---
Fund Performance Check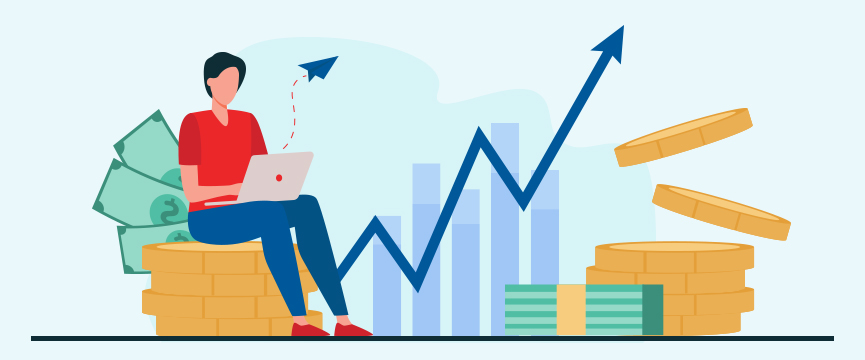 In this policy, the investment risks in the investment portfolio is borne by the policyholder
As children, we always hear that we should save for the future. When you start earning, you put away some money to invest in your future. Understanding the ideal investment avenues can seem overwhelming in today's competitive market. Unit-Linked Insurance Plans (ULIPs) have become a popular investment tool for many hard-working individuals. Let's better understand ULIPs and how they can help you plan for the future.
What is a ULIP Plan?
A ULIP or Unit-Linked Insurance Plan is a hybrid financial product that provides investment benefits and life coverage. It allows policyholders to invest their money in various funds, such as equity, debt, or balanced funds, depending on their risk appetite. Additionally, these plans offer life coverage, protecting the policyholder's family's financial future. ULIP policies offer long-term investment options with a lock-in period of five years or more.
ULIP Meaning
ULIPs are insurance plans that combine investment opportunities and life insurance. A part of the premium you pay goes towards providing you with life insurance. The remaining gets invested in funds of your choice. You can select equity, debt or balanced funds based on your financial goals and risk appetite. The returns depend on market conditions, so these plans are called Unit-Linked Insurance Plans.
The government allows certain tax breaks on your ULIP Policy, meaning you can claim deductions against the premium amount. The returns you get at the end of the policy tenure are also tax-free.
Benefits of a ULIP Plan
ULIPs have become popular since they offer policyholders numerous benefits. Let's see how you can benefit from investing in a ULIP.
Dual Benefits

ULIPs offer a combination of investment and insurance benefits. The policyholder can invest their money in various funds while securing their family's financial future with life insurance.

Flexibility

ULIPs provide policyholders with flexibility when it comes to investing. Policyholders can choose the funds based on their risk appetite and future financial goals. Additionally, they can also select the level of insurance coverage required.

Tax Benefits

ULIPs fall under the EEE or exempt-exempt-exempt category. The amount invested enjoys deductions under Section 80C# of the Income Tax Act, 1961. . Proceeds received on surrender/partial withdrawal/maturity of ULIP plan are exempt from tax subject to provisions mentioned in Section 10(10D) i.e if the premium payable for any of the years during the policy term does not exceeds 10% of the death sum assured.

In addition to the above, for policies issued after 1st Feb 2021 tax exemption on maturity proceeds will be available if premium paid in any of the years towards such matured polices does not exceed Rs.2,50,000. Out of the total matured policies in a financial year, exemption u/s 10(10D) will be available only towards those polices who's aggregate premium in any years does not exceed Rs. 2,50,000/.

Rest policies exceeding the mentioned limit will be chargeable as capital gains.

Death proceeds are also exempt from tax for all ULIP plans.

Long-Term Investments

ULIPs are ideal for long-term investment goals since they have a lock-in period of at least five years. It helps policyholders build a disciplined approach to investments and can build a significant corpus in the long run.

Transparency

Policyholders enjoy complete transparency concerning their investments in ULIPs. They can track each fund's performance and make switches as and when required to maximise their returns.
How to Choose a ULIP
Finding the ideal ULIP plan requires careful consideration. Before selecting a policy, you should evaluate the following:
Your Investment Objectives

Before selecting any investment policy, take the time to outline your investment goals. Consider the timeline and how much you would need. Your goals will help you choose the ideal funds for your needs.

Your Risk Appetite

Ask yourself how much risk you're willing to take. If you're risk-averse, you could consider investing heavily in debt funds. They provide slow but steady returns over time. You can consider investing in a few equity funds if you're open to some risks. They could offer high market-linked returns but may open you up to losses. Younger investors can often select more equity funds since they can stay invested for more time and correct course later. You should choose funds based on your personal risk appetite.

ULIP Charges

Every ULIP plan has additional premium allocation, policy administration and fund management charges. Before investing, ensure you evaluate and understand the additional costs. Certain insurance companies also levy a fund-switching charge.

The Fund Performance

Do your research before you invest. Check how the fund performed previously. ULIPs with a history of consistently good performance will likely offer better returns.

ULIP plans are a good investment option for those who want to create wealth in the long term while also enjoying the benefits of an insurance policy. Before investing, ensure you understand how the ULIP works and all the associated charges. Choose a plan that suits your investment goals, risk appetite, and financial objectives. You may consult a financial advisor who can guide you through the investment process and help you make informed decisions. With careful planning and the right approach, ULIPs can help you build a secure financial future.
Related Article
ARN - MC/05/23/1923
Tax Articles
Subscribe to get the latest articles directly in your inbox
Life & Term Articles
Investment Articles
Here's all you should know about life insurance.
We help you to make informed insurance decisions for a lifetime.
# Subject to conditions specified u/s 80C and u/s 10(10D) of the Income Tax Act, 1961.
The afore stated views are based on the current Income-tax law. Tax Laws are also subject to change from time to time. Also, the customer is requested to seek tax advice from his Chartered Accountant or personal tax advisor with respect to his personal tax liabilities under the Income-tax law.
The Unit Linked Insurance products do not offer any liquidity during the first five years of the contract. The policyholders will not be able to surrender or withdraw the monies invested in Unit Linked Insurance Products completely or partially till the end of fifth year.
Unit Linked Life Insurance products are different from the traditional insurance products and are subject to the risk factors. The premium paid in Unit Linked Life Insurance policies are subject to investment risks associated with capital markets and the NAVs of the units may go up or down based on the performance of fund and factors influencing the capital market and the insured is responsible for his/her decisions. HDFC Life Insurance Company Limited is only the name of the Insurance Company, The name of the company, name of the contract does not in any way indicate the quality of the contract, its future prospects or returns. Please know the associated risks and the applicable charges, from your Insurance agent or the Intermediary or policy document of the insurer. The various funds offered under this contract are the names of the funds and do not in any way indicate the quality of these plans, their future prospects and returns.