HDFC Life ClassicAssure Plus

Investment

HDFC Life ClassicAssure Plus

Investment

HDFC Life ClassicAssure Plus

Investment
For Online Policy Purchase
(New and Ongoing Applications)
---
Branch Locator
For Existing Customers
(Issued Policy)
---
Fund Performance Check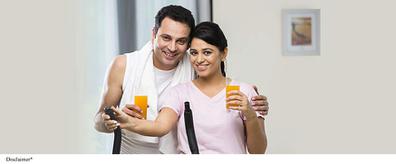 Moreover, the rapidly changing economic landscape, digitization, the changing customer requirements and behavior, dynamic regulation etc. has impacted the insurance sector greatly.
Many such notable changes are as mentioned:
Changing customer interaction:

Initially, the conversion of contacts into business was a matter of personal interaction. However, today this has largely been captured by the digital interface. The growth of online insurance channels and the fast spreading online revolution in India - factors like these have changed the prime way of customer interaction in India.

Digitization of the entire process:

This is a growing trend today. From online storage of documents to online payments, the lengthy offline channel is fast being discarded in favor of online speed and accuracy.

The growing dependence on data and analytics:

Insurance sector thrives on probability and emerging changes. In an online world, this means an increased dependence on data and analytics. This is today leading to a model called data partnerships, wherein different insurers can create a sort of secure partnership regarding customer data collection. This also ensures that there is increased efficiency, transparency and accountability than there was previously.

New products and schemes:

Insurers in India are today banking upon the evolving customer needs and requirements of different segments of society. Instead of pitching in a single, broad coverage, insurers in India are looking forward to breaking up the complexity and replacing the old business models into new channels. Because of this, there has been an increase in the outreach and customer-education on insurance matters. On the whole this is quite beneficial for the insurers, as well as for the customers.

Addressing millennials needs:

It is a fact that the youth segment in India, especially the millennials (people in the age group 25-35 years) is a huge challenge for the insurance industry. However, this also presents a scope of avenues for the insurers as unlike the previous generation of customers; millennials are more interested in delivery speed and accuracy and are unwilling on compromise on assured benefits. By way of delivery, ensuring that these needs are fulfilled, insurance companies in India can go a long way in building upon the core strength of a young market.
Rapid developments in the digital sector and customer- interaction have changed the face of insurance in India and continue to do so today.
HDFC Life offers various such beneficial insurance plans that offer maximum security and proven benefits for customers.
Related Articles
Tax Articles
Subscribe to get the latest articles directly in your inbox
Life & Term Articles
Investment Articles