HDFC Life ClassicAssure Plus

Investment

HDFC Life ClassicAssure Plus

Investment

HDFC Life ClassicAssure Plus

Investment
To Buy Online
---
Branch Locator
For Existing Customers
---
Fund Performance Check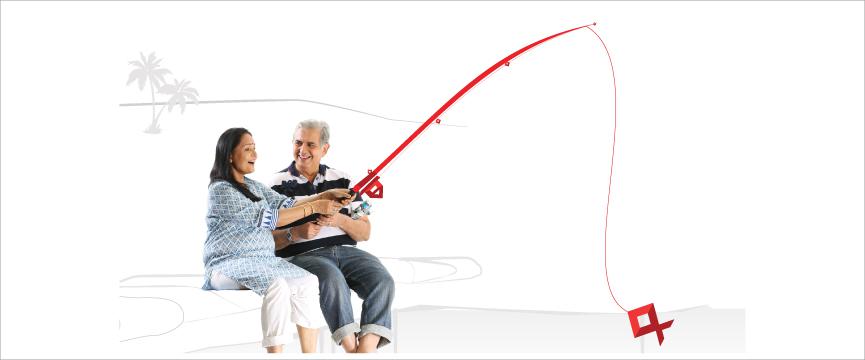 August 02, 2021
3441
Everybody works hard to secure a good retired life. From the moment we start earning, we save up and invest our money for a financially safe future. One way we can look after ourselves and remain independent is with an annuity plan. Annuities function as part of a retirement plan. They offer regular income payouts once you hang up your working boots.
What Is An Annuity Pension Plan?
An annuity plan is a retirement income tool. It allows you to earn regular income payouts even after you've retired. When you purchase an annuity plan, you promise to make a series of payments or investments into your policy. Sometimes, you can even opt to make a lump-sum payment instead. Depending on how and when you'd like to receive your payouts, the insurer will provide you with regular income payments. If you opt for an immediate annuity plan, you receive payouts almost immediately after you purchase the retirement plan. If you opt for deferred payments, you will start receiving payouts after a few years. You can also decide how often you'd like to receive the income payouts from your annuity pension plan.
Common Myths People Believe About Annuities
They're Too Hard to Understand
While some annuity policies can be hard to understand, others are straightforward. You can pick a fixed annuity plan. Here, you invest a portion of your money in the policy. Once you retire and the annuity matures, you receive the interest accrued on your investment as monthly payouts. Even if you find an annuity pension plan slightly hard to understand, you can always reach out to an expert for help. A financial advisor can talk you through the kind of plans available and guide you on the best option based on your needs.
I Don't Need an Annuity, I've Saved Up
Many people are wary of annuity plans since they involve investing your money. Although the investments are completely safe, some people worry about losing their hard-earned money. They believe that if they save up enough for their retirement, they won't have to worry. Unfortunately, given the rising costs of healthcare and inflation, savings will not cut it in the future. You have to supplement your savings with regular income, which is what an annuity pension plan offers. That's another common myth, debunked!
They're Expensive
The cost of your annuity depends entirely on the retirement plan you choose. So, while some annuity plans could be expensive, other policies can be light on your pocket. You can even use an annuity plan to build up wealth. Start by investing a portion of your annuity investment in equity markets. By doing this, you still enjoy a reliable income while also allowing your investment to grow in the future.
They're Unpopular
The word annuity may not be popular, but a plan that provides income for life is a whole other story. Most people strive to find a retirement plan that offers guaranteed income for the rest of their life. An annuity plan provides this and more. If a plan isn't popular, you should take the time to learn more about it. It might be the best option for your needs.
The Financial Results Leave Something to Be Desired
The returns you earn on your annuity pension plan depend on the kind of policy you choose. For example, a fixed annuity policy relies on safe investments. The idea is to protect your financial assets rather than allow them to grow exponentially. But, you can use a mix of fixed and variable annuities to enjoy higher returns on your investment.
Annuities Negatively Impact My Legacy
Most people worry about what they can leave behind for their spouses and children. Since the purchase of an annuity pension plan requires a large investment, they worry that it impacts their ability to leave something behind. But, annuity policies today aren't purely about investment. They also have a life cover aspect. So, if anything happens to you while you're actively receiving the payout, your nominee will continue to receive payouts for the remainder of the promised term. Additionally, the payouts you receive provide you with a good sum to manage your daily and monthly expenses. So, you can enjoy your retired life without dipping into your other investments. You can leave these investments and the returns they earn for your children.
Things to Remember When Buying Annuities
Before you purchase a policy, you must consider how your annuity pension plan fits into your overall retirement plan. Here are a few things to keep in mind while looking for the ideal annuity:
Monthly Expenses
The payouts you receive from your annuity plan should be enough to cover your day-to-day and monthly expenses. If you have other retirement goals, such as travelling or learning a new skill, you need to receive enough money to save up for these goals as well.
Life Expectancy
You never really know how long you will survive. But, some annuity plans provide payouts only for a fixed term. Others offer payouts for the rest of your life. If you opt for a joined annuity with your spouse, the payouts will continue until the end of their life as well. Always try and pick a policy that will take care of you even when the going gets tough. Full-life policies often work better than those that provide benefits for a fixed term.
Once you've looked at all the facts, you can purchase an annuity pension plan that allows you to enjoy your retired life!
Tax Articles
Subscribe to get the latest articles directly in your inbox
Life & Term Articles
Investment Articles
Calculators
HDFC Life Insurance Company Limited. CIN: L65110MH2000PLC128245, IRDAI Reg. No. 101.
Registered Office: Lodha Excelus, 13th Floor, Apollo Mills Compound, N.M. Joshi Marg, Mahalaxmi, Mumbai 400 011. Email: [email protected], Tel No: 1800-266-9777 (10 am to 7 pm). The name/letters "HDFC" in the name/logo of the company belongs to Housing Development Finance Corporation Limited ("HDFC Limited") and is used by HDFC Life under an agreement entered into with HDFC Limited.
For more details on risk factors, associated terms and conditions and exclusions please read sales brochure carefully before concluding a sale.
BEWARE OF SPURIOUS PHONE CALLS AND FICTIOUS/FRAUDULENT OFFERS
IRDAI is not involved in activities like selling insurance policies, announcing bonus or investment of premiums. Public receiving such phone calls are requested to lodge a police complaint.