HDFC Life ClassicAssure Plus

Investment

HDFC Life ClassicAssure Plus

Investment

HDFC Life ClassicAssure Plus

Investment
For NRI Customers
(To Buy a Policy)
Call (All Days, Local charges apply)

Email ID

Whatsapp
---
(If you're our existing customer)
Call (Mon-Sat 10am-7pm, Local Charges Apply)

Email ID
For Online Policy Purchase
(New and Ongoing Applications)
---
Branch Locator
For Existing Customers
(Issued Policy)
Whatsapp

Call (Mon to Sat, from 10 am to 7 pm, Call charges apply)

Email
---
Fund Performance Check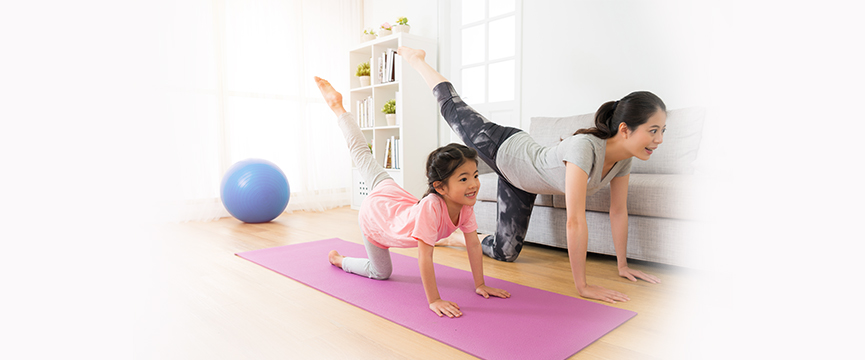 Fitness has been a part of our culture since the good old days. Yoga is perhaps the biggest example. Although most people perceive yoga as yet another form of physical exercise, its true purpose goes well beyond that. It lies in uniting our mind, body and soul. The word 'Yoga' comes from Sanskrit word 'Yuj' , meaning "to unite" or "integrate".
However, this age-old practice slowly began to crumble as the world progressed towards modernity and development. But with digitalisation, people have been exposed to the advantages of yoga and have started to embrace it again. This phenomenon hasn't only been seen in India. In fact, the rest of the world has also bowed down to yoga's legacy, with more and more people rolling out their yoga mats to observe this beautiful tradition.
Listed below are the some of the positive impacts of yoga, and the reason behind why it's being embraced the world over:
Yoga improves health, relieves mental stress and detoxifies the body.
It strengthens immunity and increases your energy level.
Yoga improves flexibility, posture and helps reduce body weight.
It inculcates self-awareness on a physical and psychological level.
Yoga is known to reduce chronic pain caused from arthritis or severe injuries.
Lastly, it promotes healthy eating habits and improves sleep quality.
Yoga, the key heritage of India, is a gift to the world. It acts as a stress reliever and health manager. But, along with your physical and mental health, your financial fitness requires some swift attention too.
You can measure financial health by mapping your expenditures and knowing exactly how much money you have. Planning and tracking your financial habits on a regular basis will help you evaluate progress, highlight achievements and identify areas that need improvement. 
Just like yoga, financial fitness aims at improving your lifestyle and bringing awareness. By spending some time regularly going over your finances, you can decide on how to invest your savings or build up a retirement corpus with our various investment plans. While yoga keeps you fit today, a little financial planning can secure your future. By practising a few healthy financial habits today, we're setting the groundwork for a life of financial fitness and stability.
It's time to roll out the yoga mats and plan for a fitter future - mentally, physically and financially!
Tax Articles
Subscribe to get the latest articles directly in your inbox
Life & Term Articles
Investment Articles