HDFC Life ClassicAssure Plus

Investment

HDFC Life ClassicAssure Plus

Investment

HDFC Life ClassicAssure Plus

Investment
For Online Policy Purchase
(New and Ongoing Applications)
---
Branch Locator
For Existing Customers
(Issued Policy)
---
Fund Performance Check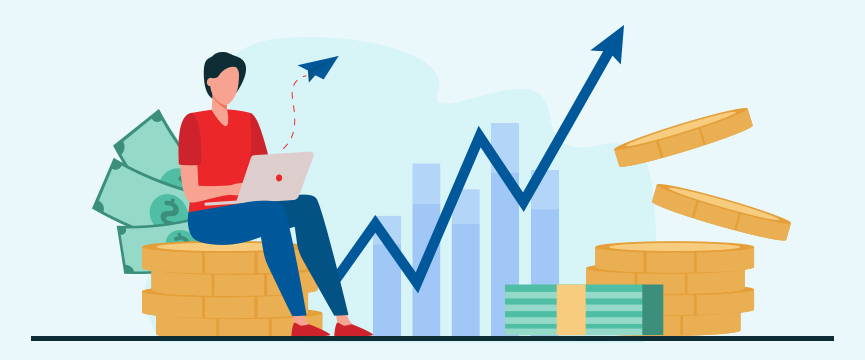 In this policy, the investment risks in the investment portfolio is borne by the policyholder.
Every individual tries to plan for a financially secure future. A good financial plan includes both insurance and investment. Some people still shy away from investing their idle funds due to the risk involved. While taking any risk may seem scary, there is a method to take risks to meet your financial goals.
What is Risk Profile?
A risk profile showcases how much risk you can and want to take. Your risk profile includes:
Risk tolerance – how much risk you are willing to take
Risk capacity – how much risk you can take financially
Risks you must take to achieve your financial goals
Importance of Risk Profiling in Financial Planning
Your risk profile enables you to determine the ideal investment asset allocation based on your needs. A financial advisor can help you understand your risk profile and might suggest investment avenues based on your profile and financial goals.
Types of Risk Profiles
There are five broad investor risk profiles:
Conservative
Conservative investors want to minimise their risk as far as possible. They are not comfortable with risks and are okay with lower returns. Typically, conservative investors should limit their exposure to equities and rely more on debts and other safe investment avenues.
Moderately Conservative
These investors accept small risks in the hope of securing better returns in the future. They might be okay with equity exposure between 10-30% but rely on debts and other low-risk investment avenues.
Moderate
Moderate investors are okay with a 50-50 split across equity and debt assets. They can take some risks in exchange for high returns in the future.
Moderately Aggressive
These investors are keen to take risks to increase their returns in the future. They will invest predominantly in equities with some debt or low-risk assets.
Aggressive
Aggressive investors are willing to take significant risks to maximise their potential returns.
Factors Affecting Your Risk Profile
Age
Your age plays a crucial role in deciding your risk profile. If you're young and don't have any financial obligations, you can afford to take risks. You might be an aggressive or moderately aggressive investor at this stage. If you're slightly older and have children or parents who rely on you financially, you're more likely to be a moderate or conservative investor.
Income
Your monthly income also has some bearing on your investment risk profile. If you have enough surplus income, you might be willing to expose yourself to medium to high risks since small setbacks will not impact your overall ability to save or invest. On the other hand, if you're living on a budget, you will avoid risks and might stick to a conservative investment portfolio.
Family Wealth
When you're investing family wealth, you need to think about how much you can spare. If there's sufficient surplus, you can afford to take risks and invest in equities for long-term returns. But, if a loss will impact your family's ability to live comfortably, you should look at more conservative investment avenues like balanced and debt funds.
Existing Investment Portfolio
Before making a new investment, you must consider your existing portfolio. If you currently have a lot of high-risk investments, you can balance them out by opting for low-risk assets. Conversely, when you have a very safe investment portfolio, you might want to include a few assets that have inherent risks but also offer higher returns in the future.
Market Knowledge
You can only make investments once you understand how they work. If you have limited market knowledge, you may not know about the various investment avenues available that can help you achieve your goal. By increasing your market knowledge, you can make smarter decisions regarding your investments based on your risk appetite and profile. You can also find investment and savings plans that will help you achieve your financial goals.
Where Can I Invest According to My Risk Profile?
Once you understand your risk profile, you can invest accordingly. Unit-Linked Insurance Plans (ULIPs) enable you to invest as per your risk appetite while providing an additional layer of protection through life insurance coverage. With a ULIP such as the HDFC Life Sampoorn Nivesh, you can decide the allocation of funds in your portfolio. As a conservative investor, you can choose to invest solely in debt funds. Moderate investors can opt for balanced funds, which offer investments in both equity and debt instruments. You can choose to invest only in equity funds through your ULIP if you can take risks and be aggressive.
Your risk profile helps you understand what kind of risks you can take to meet your goals. Once you understand your risk profile, you can make prudent decisions and choose financial tools that suit your risk appetite while helping you achieve your goals.
Similar Articles:
ARN: ED/02/23/31998
Tax Articles
Subscribe to get the latest articles directly in your inbox
Life & Term Articles
Investment Articles
HDFC Life Sampoorn Nivesh (UIN No: 101L103V03) is a Unit Linked Non Participating Life Insurance Plan. Life Insurance Coverage is available in this product. For more details on risk factors, associated terms and conditions and exclusions, please read sales brochure carefully before concluding a sale.