HDFC Life ClassicAssure Plus

Investment

HDFC Life ClassicAssure Plus

Investment

HDFC Life ClassicAssure Plus

Investment
For NRI Customers
(To Buy a Policy)
Call (All Days, Local charges apply)

Email ID

Whatsapp
---
(If you're our existing customer)
Call (Mon-Sat, 10am-9pm IST, Local Charges Apply)

Email ID
For Online Policy Purchase
(New and Ongoing Applications)
---
Branch Locator
For Existing Customers
(Issued Policy)
Whatsapp

Call (Mon to Sat, from 10 am to 7 pm, Call charges apply)

Email
---
Fund Performance Check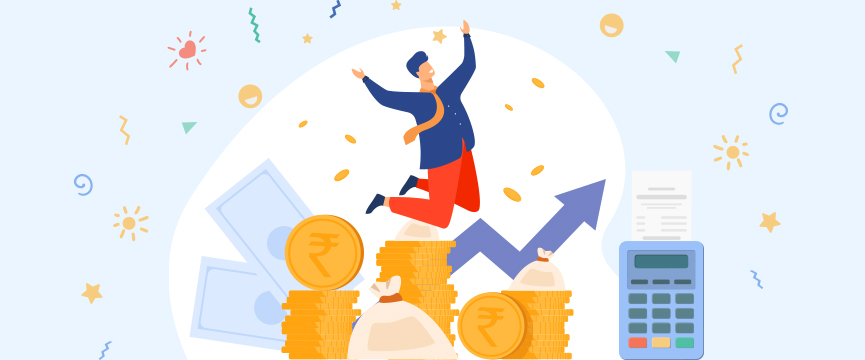 Table of Content
Today, tracking health stats to monitor one's overall physical condition has become a routine for many people. How often have you stepped on the weighing scale, counted calories via some app, or used activity trackers to keep a tab on the number of steps you've taken per day? But just as you monitor your overall physical condition to make sure your health is on the up, you should also do the same for your financial well-being.
Here, we've listed 5 vital signs that can help gauge your financial health. If you answer "no" to more than a couple of them, it's time to take a step back, reassess your financial circumstances, and take action to turn the tide.
#Sign 1 - You have little or no debt
Credit cards and other loans can put what you want within your financial reach. But repayments can stretch your monthly budget beyond a comfortable limit. Reducing or eliminating that debt altogether can free up money which you can then use for emergencies, investments or home improvements.
#Sign 2 - You can pay for monthly expenses with just your or your spouse's income
Are you married, and are both you and your spouse are earning? You're in excellent financial shape if you can cover fixed monthly expenses like utility bills with just your or your spouse's income. The second income can be used for savings or discretionary expenses, like eating out and vacations.
#Sign 3 - You pay your bills on time
Do you prefer to be ahead of your finances rather than behind? You're in a healthy financial situation if you always have enough money to pay your bills on time. This also means that you won't lose sleep over your finances. Why? Because when you go to bed every night, you will know that all your bills are paid and there's money left over for other monthly expenses, and all's right with your world.
#Sign 4 - You have an adequate emergency fund
When life throws nasty financial surprises such as a major auto repair or job loss your way, a sufficient emergency fund (around six months' worth of expenses) or insurance can help you tide over the crisis. Otherwise, you may end up borrowing to cover the tab. This can throw you into a cycle of debt and financial insecurity, making it difficult for you to save.
#Sign 5 - Your net worth is growing year after year
Your net worth is seeing fairly consistent growth every year. This should be as a result of growth driven by a combination of your savings, regular contributions to your investment portfolio and good investment returns.
Haven't gotten around to achieving a financially stable life yet? No worries. You can improve your health on the money front with some smart financial planning. An important component of financial planning is insurance, which can help you get on track with achieving specific financial goals. For example, a unit-linked insurance plan (ULIP) with its market-linked returns can be a solution for wealth creation over the long term. Term plans, on the other hand, offer greater scope for life coverage since they secure your family and finances in case of your early death. Health insurance is as critical as a term plan and can financially cover you and your family during a medical emergency.
Financial planning through insurance has never been easier thanks to companies like HDFC Life. Whether you want to build a retirement corpus, invest for wealth creation or get life coverage, HDFC Life offers insurance plans for a variety of needs.
Tax Articles
Subscribe to get the latest articles directly in your inbox
Life & Term Articles
Investment Articles