HDFC Life ClassicAssure Plus

Investment

HDFC Life ClassicAssure Plus

Investment

HDFC Life ClassicAssure Plus

Investment
For NRI Customers
(To Buy a Policy)
Call (All Days, Local charges apply)

Email ID

Whatsapp
---
(If you're our existing customer)
Call (Mon-Sat, 10am-9pm IST, Local Charges Apply)

Email ID
For Online Policy Purchase
(New and Ongoing Applications)
---
Branch Locator
For Existing Customers
(Issued Policy)
Whatsapp

Call (Mon to Sat, from 10 am to 7 pm, Call charges apply)

Email
---
Fund Performance Check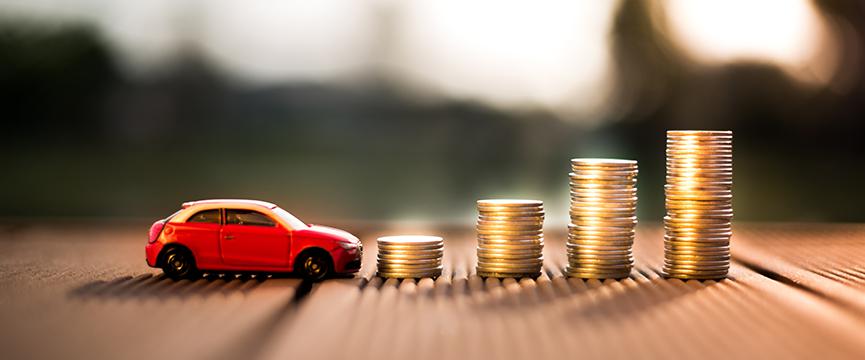 Table of Content
Unit-Linked Insurance Plans (ULIPs) are a multi-faceted product. They provide policyholders with the umbrella of life insurance. Additionally, they help investors grow their savings through investment in equity and debt instruments. The new age ULIP has smoothed over many of the kinks that made investors wary in the past. Today, ULIPs are viewed as a sound and convenient instrument to realise your financial goals.
What Makes New Age ULIPs a Smart Investment?
Let's start by understanding the structure of new age ULIP plans.
ULIPs are long-term investments. A portion of the premium goes towards providing you with life cover. A fund manager invests the remaining money in a variety of funds. The policyholder chooses the fund portfolio.
Fund houses cater to a variety of investment alternatives depending on your risk appetite. Risk-takers can go for equity heavy options. Risk-averse investors can look for debt-only investments. Those who'd like a good mix of both can opt for balanced funds.
Most importantly, new age ULIP sprovide investors with flexibility. Policyholders can move money between funds depending on their financial goals and responsibilities.
Among the many enticing features of modern ULIPs, one of the more prominent ones is digitisation. Today, you can purchase ULIPs online directly from the insurance provider's website. This allows investors to do away with middlemen and agents completely. Additionally, aggregator websites allow users to easily compare ULIP offerings and make an informed decision.
Features of Old ULIPs
Before we delve into the features of modern ULIPs, let us first understand the earlier ULIP structure a bit better.
Life Insurance - ULIPs provide a term life cover for the policyholder. This protects the insured's family from financial ruin in the event of their sudden demise.
1. Child Plans –
These ULIPs provide goal protection options so your child can easily achieve all their dreams. The plans provide payouts at various important milestones, such as your child's graduation.
2. Switching –
Life has a way of throwing us curveballs now and again, as in the case of the coronavirus pandemic. One of the features of old ULIPs is that it allows you to modify your investments based on investor needs at that point in time.
3. Charges –
ULIPs received a lot of bad press because of the list of charges investors had to pay. The charges ranged from administrative fees to fund switching charges. Here's a look at some of the most common charges investors had to pay when they purchased a ULIP:
Premium Allocation Charge – Ranging from 3 to 9%, this charge was levied on the total amount invested.

Policy Administration Charge – Usually less than 2% per annum, this amount was used to cover the insurance provider's administrative costs.

Fund Management Charge – Levied for the management of your funds based on your priorities. These charges could range from 1 to 1.35%.

Mortality Charge – This charge functioned as the life insurance premium. The insured individual's age and other health factors were taken into account before deciding the amount.
Features of Modern ULIP Plans
New age ULIPs have retained all of the best features ofold ULIPs while doing away with the problematic ones that kept investors at bay. So while flexibility has increased, policyholders will see greater benefits at a much lower cost.
1. Charges –
Given the competition in the market today, insurance providers are cutting down their charges as much as possible. The IRDAI has capped the fund management fee at 1.35%, but many ULIPs offer a flat fee instead. In addition to this, some plans come with zero premium allocation and policy administration charges.
2. Automated Portfolio Management –
Modern asset allocation alternatives allow you to create a made-to-order mix that will keep your growing returns safe.
Systematic Investment – Similar to mutual funds, you can opt for SIPs to add funds to your corpus regularly. There's even a top-up option you can use to pour more money in whenever possible.

Systematic Withdrawal – Once your lock-in period is complete, you can choose regular withdrawals. The money received is similar to a monthly income, providing financial security.

Fund Rebalancing – Define your ratio for investing in debt vs. equity funds and relax knowing that the returns on your portfolio will remain consistent throughout.

Safety Switch – During the last four years of your policy, you can choose to liquidate your equity holding to avoid any surprises due to market fluctuations.

Return Protection – Once your savings reach a certain threshold, you can withdraw the returns from a risky investment and move it to a safer alternative.
3. Bonus incentives –
Many new Age ULIPs provide bonus units at the end of specific periods to encourage investors to stay invested for as long as possible.
As you can see, the features of modern ULIPs make them hard to resist. If you're looking to grow your money while protecting your family financially, ULIPs are a great option.
Tax Articles
Subscribe to get the latest articles directly in your inbox
Life & Term Articles
Investment Articles