HDFC Life ClassicAssure Plus

Investment

HDFC Life ClassicAssure Plus

Investment

HDFC Life ClassicAssure Plus

Investment
To Buy Online
---
Branch Locator
For Existing Customers
---
Fund Performance Check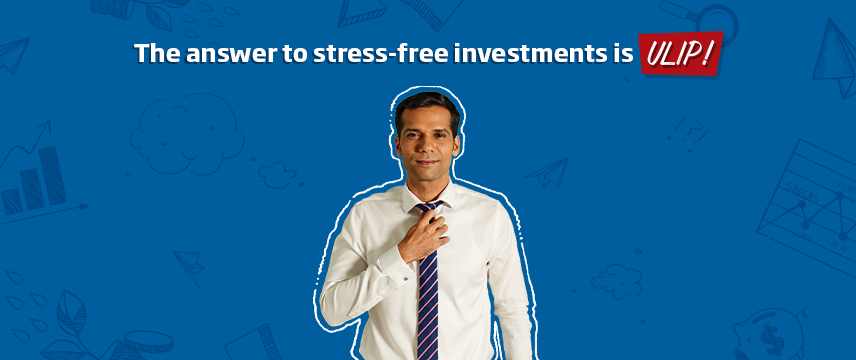 December 31, 2020
1563
Their friendship might sound like a Bollywood storyline, but it's not always smooth sailing! Just the other day, the two pals were chatting with a friend who's just lost his job. Jeet and Meet, along with some friends were attempting to console him by offering advice that would put his life back on track. Meet, who gave himself a sabbatical recently to go on a trek, was all for enjoying life. "Why worry, yaar?" he reasoned. "Go ahead and enjoy the break, take a holiday. After all, you have your savings of the past year to fall back on. Look at me, I have done that and I am totally happy!"
Some of his other friends concurred with Meet's reasoning. After all, you only live once. But like always, most of them turned to Jeet, who with his street smartness and foresight, had always given them logical advice. "I have 4 mantras," Jeet told them while sipping his favourite nariyalpaani. "Life will always throw us googlies, we just have to plan it right. Whether it is relationships, jobs or finances, take calculated risks, but secure your future and keep growing your wealth. Just like I do with ULIPs like HDFC Life's Click2Wealth," he added as an example.
"Don't listen to him," interrupted Meet. "Money is the safest when it's in your wallet or bank. And it's even better when it can be spent!"
But by this time, everyone's curiosity was up. "Hey man, aren't ULIPs a risky bet? My dad has warned me to stay off them," ventured Raj. "Not at all! And definitely not if you are making the right product choice. Here, let me give you some of my mantras on how to stay secure and grow your wealth, all at one time," smiled Jeet.
# Mantra 1
Don't let your wealth stagnate
I know Meet thinks ULIPs are risky because they offer market linked returns but a good selection of funds and sensible switching at the right time can get you optimal returns from the market. Most importantly, ULIPs like HDFC Life Click 2 Wealth provide you with not only an opportunity to invest and build funds, but also insurance cover. This means when you start your family, Meet, you will have a growing corpus as well as adequate life cover to provide for your family.
# Mantra 2
Choose your investments wisely
HDFC Life Click2Wealth doesn't just give you returns on investment, it gives you option of 10 different funds to invest your money. Each fund has its own Investment policy, based on asset allocation between equity, debt and money market instruments. You can invest in a combination of funds by allocating your fund between different fund options. Also, you can switch between funds using fund switch option at any time without any charge.
Besides, there are no hidden charges besides a Fund Management Charge of 0.80% p.a. to 1.35% p.a. depending on the funds chosen and Mortality Charges for life cover.
A ULIP like HDFC Life Click 2 Wealth is also eligible for tax benefits under Section 80C of the Income Tax Act.
Isn't this far better than making impulse purchases of luxuries or investing in schemes without reading the fine print, Meet?
# Mantra 3
Keep your life goals in sight
Meet, at our age, it's wiser to chalk up our long term goals - marriage, a house, a luxury car, world travel! All these are possible if you invest prudently for a longer period and don't dip into your savings indiscriminately.
ULIPs require you to remain invested for the long-term if you want to reap maximum returns through capital appreciation. In fact, the power of compounding will typically kick in only if you stay invested in a ULIP in line with your life goals defined at the time of purchasing of policy. HDFC Life's Click 2 Wealth gives you 3 options to plan for the long term - Invest Plus Option with the double benefit of investment and insurance, Premium Waiver Option which safeguards your child's future and the Golden Years Benefit Option for your retirement years.
There, Meet, doesn't that take care of all future contingencies so that you can live your present without a care?
# Mantra 4
Stay safe, always!
While ULIPs from HDFC Life are ideal for achieving your long-term financial goals, allowing you to top-up your existing ULIP policy - over and above your premium - using any surplus funds you may have, HDFC Life Click 2 Wealth is also a great platform to make sure you and your family are insured against unforeseen life events. Besides, you get return of mortality charges on maturity of the plan!
"Wow," came Meet's rejoinder. "Now please tell me all of this comes bundled in one plan?" he asked disbelievingly. "Of course, yaar, why would I want you to be just safe, not smart?
HDFC Life's Click 2 Wealth helps you be just that, Meet. Safe nahi, smart bano, my friend! Here, have a look at Click 2 Wealth's features in a nutshell -
1. Double Benefit - Insurance + Investment
2. No hidden charges and 100% Transparency and full flexibility
3. Unlimited free switching with 10 fund options at zero charges
4. In first 5 years, additional 1% premium is added to the fund value
5. Return of #mortality charges on maturity
6. *Tax benefit under 80C &10D(D)
"Double wow, bhai! I had no idea ULIPs could be all this and so much more! Well, must admit there are a few things you do know better than me!" winked Meet.
*The above-mentioned tax rates and tax benefits are subject to changes in tax laws. Please contact your tax consultant for an exact calculation of your tax liabilities.
#Excluding extra mortality charge, mortality charge on account of waiver of premium for Proposer & taxes levied on mortality charge as applicable

ARN:ED/11/20/21323
Tax Articles
Subscribe to get the latest articles directly in your inbox
Life & Term Articles
Investment Articles
Calculators
HDFC Life Insurance Company Limited. CIN: L65110MH2000PLC128245, IRDAI Reg. No. 101.
Registered Office: Lodha Excelus, 13th Floor, Apollo Mills Compound, N.M. Joshi Marg, Mahalaxmi, Mumbai 400 011. Email: [email protected], Tel No: 1800-266-9777 (10 am to 7 pm). The name/letters "HDFC" in the name/logo of the company belongs to Housing Development Finance Corporation Limited ("HDFC Limited") and is used by HDFC Life under an agreement entered into with HDFC Limited.
For more details on risk factors, associated terms and conditions and exclusions please read sales brochure carefully before concluding a sale.
BEWARE OF SPURIOUS PHONE CALLS AND FICTIOUS/FRAUDULENT OFFERS
IRDAI is not involved in activities like selling insurance policies, announcing bonus or investment of premiums. Public receiving such phone calls are requested to lodge a police complaint.