HDFC Life ClassicAssure Plus

Investment

HDFC Life ClassicAssure Plus

Investment

HDFC Life ClassicAssure Plus

Investment
To Buy Online
---
Branch Locator
For Existing Customers
---
Fund Performance Check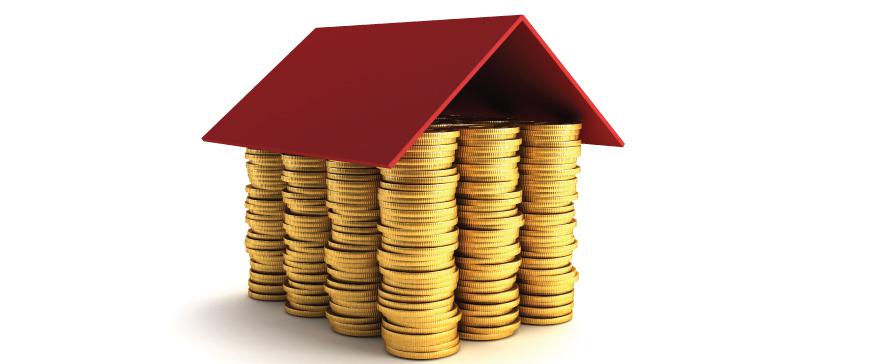 August 03, 2021
2767
Almost everybody dreams of being able to buy a home on their own. They work hard and save up as much as they can to put a down payment on a place of their own. Over time, the price of real estate has skyrocketed, making it extremely difficult for individuals to save up enough. But with a sound financial and investment plan, even 30-year-olds can grow their wealth to purchase the home of their dreams.
Why Start Planning In Your 30s
Purchasing a home is probably the most vital decision you ever make. It will probably also be the most expensive. The down payment amount itself could run into lakhs, with most properties in larger cities valued at a few crores.
In all honesty, you should start investing for a home right from the time you receive your first salary. But, most people start earning in their 20s and might be more impulsive with their money. In your 30s, your career has advanced a little. You're more mature, and you seriously start to think about the future. You have several options open to you. By creating a sound investment plan, you can grow your wealth and buy your dream home.
Ideal Investment Plan
Not everybody knows how to make investmentswhen they're in their early 30s. There are many different types of investmentavenues available. Sometimes, people get confused and find it difficult to make the right decision. Here's a look at how you can build an investment portfolio that works for you.
Start Immediately
Remember, it's never too early to begin investing. Start with whatever you have. You can use tools like recurring deposits and systematic investment plans to invest small amounts each month. Decide how much you want to put aside every month. Treat your investment as an expense and put it in a separate account every month. That way, you do not feel tempted to dip into it.
Balance Your Portfolio
You should never put all your eggs in one basket. Instead of putting all your money in a single fund, spread it across various avenues. You can put a portion into equities and the rest in safer options like debt funds or liquid funds. Pick three or four plans with different maturity periods. Once the short-term plans mature, you can reinvest the money for higher returns.
Use Compounding to Your Advantage
While looking for investment opportunities, pay special attention to the ones that offer compound interest. With these plans, the interest amount gets added to your principal at regular intervals. You then start earning interest on the new amount that includes the interest. With plans that offer compound rates, your investment value increases over time.
Stick to Your Plan
You cannot stop investing once you start earning returns. The only way to make your money work for you is by being consistent with your investments.
Why Should I Buy a House in My 30s?
Once you start investing, you will soon have enough to start paying for a home. Some people wonder whether 30 is the right age to make such a crucial financial decision. Let's take a look at why purchasing a home in your 30s is a good idea:
Easier Loan Process
When you're younger and have a steady income, it becomes easier for you to get a loan. The idea is that you have more than enough earning years ahead of you to repay the loan.
Tax Benefits
To encourage young people to invest in their future, the government allows you to claim tax benefits on your home loan repayments. You can claim deductions worth INR 1,50,000 on principal amount repayments. There's scope to claim additional deductions worth INR 50,000 for the interest amount that you pay.
Scope for Appreciation
Real estate investments have the highest potential to appreciate in the future. So if you ever decide to sell your home later, you can enjoy high returns on your initial investment.
Becoming a Home Owner
Once you have your investment plan in order, you need to prepare yourself to own a home. There are a few things you must do before you begin this new journey.
Zero In on a Location
Start by thinking about where you'd like to purchase your home. Pick a city and even a specific neighbourhood if you like. Think about what size you would want.
Clear Pending Debt
Before you apply for a home loan, clear as much debt as possible. A small default on your credit card bill or a missed EMI could impact your loan application.
Build Your Credit Score
With a good credit score, you can enjoy lower interest rates on your loan. Make sure you pay all your bills and EMIs on time to boost your credit rating.
Get Your Paperwork in Order
Before you can apply for a loan, you need to get all your ITR statements, residence and age proof and other documents ready. Try and do all your paperwork in advance for a quick and easy application process.
Think About the Larger Picture
Many people make the mistake of only budgeting for the cost of the house. While creating your investment plan, make sure you think about the added expenses that come with owning a home. While signing the lease, you will have to pay something known as registration and stamp duty. Once you have possession, you need to consider the cost of changing the interiors. Finally, you must remember that you will have to pay property tax every year.
When it comes to buying a home, time is of the essence. Create a sound financial plan that involves different types of investment opportunities to maximise your returns. Remember to stick to your investments and continue to grow your wealth for a stable financial future.
Tax Articles
Subscribe to get the latest articles directly in your inbox
Life & Term Articles
Investment Articles
Calculators
HDFC Life Insurance Company Limited. CIN: L65110MH2000PLC128245, IRDAI Reg. No. 101.
Registered Office: Lodha Excelus, 13th Floor, Apollo Mills Compound, N.M. Joshi Marg, Mahalaxmi, Mumbai 400 011. Email: [email protected], Tel No: 1800-266-9777 (10 am to 7 pm). The name/letters "HDFC" in the name/logo of the company belongs to Housing Development Finance Corporation Limited ("HDFC Limited") and is used by HDFC Life under an agreement entered into with HDFC Limited.
For more details on risk factors, associated terms and conditions and exclusions please read sales brochure carefully before concluding a sale.
BEWARE OF SPURIOUS PHONE CALLS AND FICTIOUS/FRAUDULENT OFFERS
IRDAI is not involved in activities like selling insurance policies, announcing bonus or investment of premiums. Public receiving such phone calls are requested to lodge a police complaint.