HDFC Life ClassicAssure Plus

Investment

HDFC Life ClassicAssure Plus

Investment

HDFC Life ClassicAssure Plus

Investment
For Online Policy Purchase
(New and Ongoing Applications)
---
Branch Locator
For Existing Customers
(Issued Policy)
---
Fund Performance Check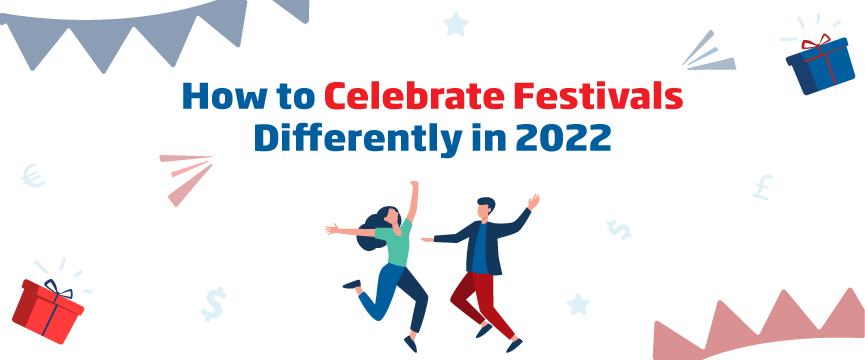 In this policy, the investment risk in the investment portfolio is borne by the policyholder.
If you're reading this, you have survived the last 2 pandemic laden years. And have come out stronger and wiser in 2022! If that's not a cause to celebrate, we don't know what is! But all jokes aside, today we want to discuss celebrations, and how they can be slightly smarter and wiser in 2022.
When one talks of celebrations in India, the first thing that comes to mind is festivals. We are a land of many festivals, each one with its own meaning, value and history. But what do all festivals have in common? It's the spirit of joy, happiness and celebration. But you know what? This year, let's celebrate life, not just the festivals!
A Time to Rethink Celebrations
Festivals are a lovely opportunity for you to spend some quality time with your friends and family. India is a country with a wide plethora of celebrations. Holi, Janmashtami, Sankranti, Diwali, Dusshera and Navratri, Rakhi and Eid, Ganesh Chaturthi and Shivratri, Christmas and Onam, we have no dearth of causes to celebrate. For generations, we have celebrated festivals with aplomb - spending a big chunk of our savings on food, music, get-togethers, outfits, decorations and gifts. However, this year, it's time to go back to our roots, and see festivals for their true spirit of love, kindness, camaraderie and compassion.
So, what has necessitated this change? Last year, many of us faced grave losses. Loss of life, loss of jobs, loss of peace of mind, loss of health. And all these losses have taught us one important lesson – life is important. Health is important. But both can be unpredictable. And festivals should be the time to celebrate life.
How do you do that? We used to treat festivals and family occasions (like birthdays and anniversaries) as a time to splurge. After all, you only live once, right? While this momentary spending provided instant gratification, no one can deny it always did burn a hole in our pockets. Now that we know the future can sometimes be unpredictable, we understand the value of conscious spending, and the value of life and relationships.
This is why, let 2022 be the year that you and your family celebrate the smarter way, with HDFC Life Saving and Investment Plans.The best way to celebrate is to nurture a safe future with these prudent investments that don't justoffer instant gratification, but allow you to celebrate life, health, and family life for the long term.
Also Read: 14 Best Investment Options In India
A New Way to Celebrate
For us Indians, life and its celebrations are synonymous with festivals. A true testament of our heritage, culture and values, festivals bring with them a wave of joy and excitement, breaking the humdrum of daily life. We are a country where every occasion - big and small - calls for a celebration. And all these celebrations cost money! So, how can we still enjoy festivals and their celebratory spirit while also making wise choices?
1. Spend Wisely
Who doesn't want a new outfit for every puja, every festival and every family gathering? But have you realised how much we actually spend on festival outfits as a family? And how many outfits have we amassed over the years? As most of us celebrated festivals quietly at home last 2 years, without the grandiose and the glitter, we realised that a quiet celebration with family can be just as meaningful, if not more. So this year, wear one of your older outfits, and put that money for new outfits for the whole family into a wise investment instead.
With HDFC Life Click 2 Wealth, you can start with a small sum and reap many benefits. This is a Unit Linked, Non-Participating, Life Insurance plan that offers market linked returns, safeguards the wealth created, offers tax benefits* as well as life cover, and provides valuable financial protection for you and your family.
2. Gift Differently
Festivals go hand in hand with gifts. We spend copious amounts of money into Diwali gifting for all our friends and family, but we also buy gifts for our home and family members for almost all festivals. This year, gift your family the peace of mind that comes from a wise term plan instead, that will secure their future and bring them assured benefits over time.
With HDFC Click 2 Protect Life, you get a term plan that provides assured financial benefits as per your altering lifestyle and age. This is the gift your family truly deserves, one that protects them against the unforeseen and unpredictable. Keeping up pace with the changing times, this term plan offers basic protection cover to your family against your untimely death, but also covers other risk factors pertaining to your income and health.
3. Offer Thanks In a New Way
Festivals are also a time we thank our loved ones for the meaning and value they add to our lives. You might splurge on an expensive perfume for your wife. Or perhaps, you plan to buy a pricey saree for mum and designer watch for dad? Let 2022 be the year you offer your thanks in a new way – with a wise investment made in the name of your loved one instead (and take a basket of fresh baked muffins to go with it too!)Think of it as a gift that keeps on giving!
So go ahead, plan your festival spending with wise investments and savings instead of mindless splurging, with a little help fromHDFC Life. Enjoy your festivals at home with a quiet, more intimate gathering of friends and family instead. Because really, festivals are all about sharing and caring, and that doesn't come with a price tag.
* As per Income Tax Act, 1961. Tax Benefits are subject to changes in tax laws.
--
ARN: ED/10/21/25881
Tax Articles
Subscribe to get the latest articles directly in your inbox
Life & Term Articles
Investment Articles
The Linked Insurance products do not offer any liquidity during the first five years of the contract. The policyholders will not be able to surrender/withdraw the monies invested in Linked Insurance Products completely or partially till the end of fifth year.