HDFC Life ClassicAssure Plus

Investment

HDFC Life ClassicAssure Plus

Investment

HDFC Life ClassicAssure Plus

Investment
Online Buy Support
---
Branch Locator
Policy Holder Services
---
Fund Performance Check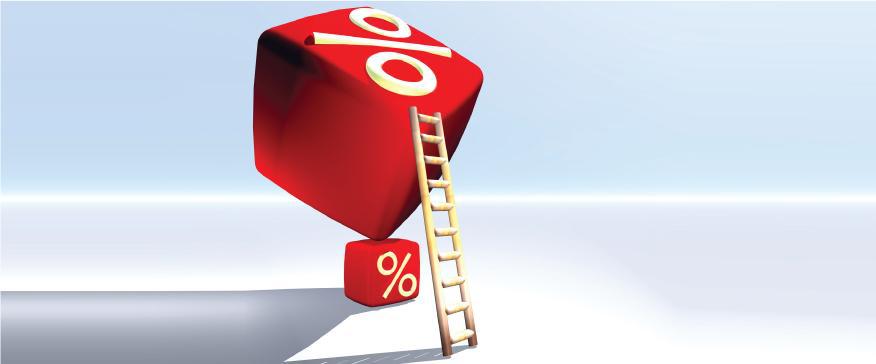 August 04, 2021
2221
Talk to anyone with dependents and they'll tell you that their biggest fear is not being around for their family. We know that nothing can ever fill the gaping, emotional void left by the departure of a loved one. But, savings plans ensure that your dependents are never left wanting financially.
Let us understand how these plans work by taking a look at the savings plan eligibility criteria.
What Should We Look for in a Good Savings Plan?
At the most basic level, any savings plan you sign up for must take care of your family's future. So, the payout should help cover the cost of your children's education, your spouse's retirement, their healthcare costs and other debts.
Let's break it down further:
Obviously, we want a plan that gives maximum returns with optimum investment in the form of premiums.
It must work for the economic background that you come from and must cater to your specific financial goals.
The savings plan sum assured amount must consider inflation, and the rise in the cost of living. Don't forget to factor in lump-sum expenses for marriage, education and healthcare.
While the payout on the policyholder's untimely demise is guaranteed, one must consider waivers for a sudden onset of a critical illness or disability due to accidents. For those who work in dangerous professions or travel often, these are necessary.
What are the Key Eligibility Conditions of a Guaranteed Savings Plan?
Now that we're clear on what to look for, let us also understand the factors which insurers consider to determine savings plan eligibility.
1. Your age: The minimum age at which you are allowed to purchase a policy is called your entry age. Once you are of age (usually 18+), you can open and operate your savings plan independently.
Guaranteed savings option – This plan has no minimum entry age and can be created and operated by a guardian on the account holder's behalf. The child can independently start operating it once they turn 18. This is perfect for parents who want to start saving for their child early to have a significant corpus later in life. The maximum entry age is 60.
Guaranteed savings with Double Protection/Premium Protection – Here, the minimum age is 18 years. So, the holder must consent to open the account. The maximum entry age is 60 years for double protection, and 55 years for premium protection plans.
2. Maturity age: This is the age at which the nominee becomes eligible for the sum assured by the plan. It is determined by the maturity date on the policy and is payable to the nominee. The premium paying term is already complete and the benefits can be realised. The maximum maturity age across all plans is 75 years.
Guaranteed savings option – The minimum maturity age is 18 years. 
Guaranteed savings with Double Protection/Premium Protection – The minimum maturity age is 28 years.
In addition to these primary factors, your health and socio-economic background also play a part in the policy offered and your premium amounts.
Delving Deeper into Savings Plans
Once you are clear about the savings plan eligibility criteria, it is important to delve into the details of what you owe and what you are owed.
1.  Premium Paying Term - It is common for people to confuse the policy term with the premium paying term. The number of years you pay premium decides the length and coverage of your policy. The amount paid in the form of premiums is compounded to determine the number of years for which coverage can be extended. The maximum policy term is, as seen earlier, dependent on the nominee's age.   
For a policy term of 10-15 years, the premium paying term would be 5 years.
For a policy term of 12-15 years, the premium paying term would be 7 years.
For a policy term of 15-20 years, the premium paying term would be 10 years.
2. Premium Payment Modal – Every policy has a modal premium that helps determine the amount of premium that has to be paid in a particular instalment. The insurer spreads out the modal factors across the policy term to make it easier for you to make the payments and continue enjoying the coverage. It also provides you with the flexibility to make payments.
An annual premium payment keeps your modal at 1.0
A half-yearly premium payment keeps your modal at 0.51 and so on.
The modal factor is multiplied with the annual premium payment to arrive at that particular instalment.
3. Sum Assured– The sum assured for a guaranteed savings plan is usually around INR 76,500. The minimum premium amount to ensure this sum assured is around INR 20,000. You can pay this amount annually, bi-yearly or monthly based on your convenience. There is no maximum amount since it is determined by factors such as:
The premium amount you can afford
How often you continue to invest in your savings plan
Recent Posts
Subscribe to get the latest articles directly in your inbox
Popular Post
HDFC Life Insurance Company Limited. CIN: L65110MH2000PLC128245, IRDAI Reg. No. 101.
Registered Office: Lodha Excelus, 13th Floor, Apollo Mills Compound, N.M. Joshi Marg, Mahalaxmi, Mumbai 400 011. Email: [email protected], Tel No: 1800-266-9777 (10 am to 7 pm). The name/letters "HDFC" in the name/logo of the company belongs to Housing Development Finance Corporation Limited ("HDFC Limited") and is used by HDFC Life under an agreement entered into with HDFC Limited.
For more details on risk factors, associated terms and conditions and exclusions please read sales brochure carefully before concluding a sale.
BEWARE OF SPURIOUS PHONE CALLS AND FICTIOUS/FRAUDULENT OFFERS
IRDAI is not involved in activities like selling insurance policies, announcing bonus or investment of premiums. Public receiving such phone calls are requested to lodge a police complaint.