HDFC Life ClassicAssure Plus

Investment

HDFC Life ClassicAssure Plus

Investment

HDFC Life ClassicAssure Plus

Investment
Online Buy Support
---
Branch Locator
Policy Holder Services
---
Fund Performance Check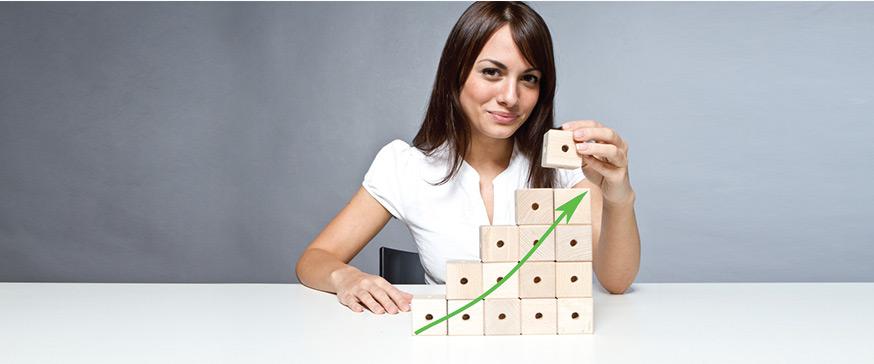 August 04, 2021
84044
Have you ever tried to invest your money? If you've read about it or asked anybody for advice, they may tell you to focus on wealth creation. Sadly, nobody bothers to answer the question, what do you mean by wealth? Wealth is not the same for everybody. While some may want large sums in the bank, others may save their wealth as precious metals. Some people think of wealth as real estate while others think of it as fixed deposits. Before we learn more about how to build wealth, let's take a closer look at what the term means.
What Do You Mean By Wealth?
All the above statements about wealth are true. People view wealth from their perspective, so it means something different to each individual. A good way to define wealth is having enough assets and funds to fulfil your needs, goals and future aspirations. Individuals who are considered richbut cannot meet their personal financial goals should not be called wealthy. And, even if you aren't wealthy today, you can make smart choices that will help you in the future.
How to Build Wealth?
If you'd like to grow your wealth to meet all your financial goals, you need to have a plan. You cannot simply put your money in funds or other market instruments and forget about it. You need to be vigilant and follow market trends. You also need to protect yourself and your loved ones from potential financial losses or blows. Here are some important steps that will help you build your money over time:
Start Saving
Wealth creation relies heavily on investments. But, before you start investing, you need to grow your savings. A good rule of thumb is to put away at least 10% of your monthly income in a separate account. The account should be separate from your regular savings account and your emergency fund. Once you build up enough savings, invest all the money and then start again.
Plan for Emergencies
Something as small as a car accident could put you in hospital for a few weeks. Medical and car repair bills will pile up and you might find yourself scrambling to get your money in order. In life, you should always plan your finances for the worst possible outcome. Put a portion of your monthly income into an emergency fund that you can dip into in such scenarios. You should also purchase health and life insurance as a financial safety net. A good health policy will help take care of rising healthcare costs. Your life policy, on the other hand, will give your family members some financial stability when they need it the most. Remember to get life cover that is at least 10 to 15 times your current annual income.
Find Investment Avenues that Work for You
When it comes to investing, you should never rely on only one kind of financial instrument. Minimise your risk by finding multiple tools to help you meet various financial goals. Let's say you'd like to purchase a car in 3 years and a home in 15 years. The car is a short-term goal. You could rely on safe investments like fixed deposits or debt funds to build money. On the other hand, buying a house is a long-term goal that requires substantial funds. So, you should look at putting your money in Unit-Linked Insurance Plans (ULIPs) or other tax-saving investments.
Plan for Your Retirement
People often get so caught up with immediate goals that they forget about their golden years. You must have a dedicated retirement plan separate from your other savings and investments. Ideally, invest your money in more than one retirement plan. For example, you can put money away in the NPS or EPF every year and purchase a ULIP Pension plan. Given today's rate of inflation, you'll need the extra money to maintain your standard of living once you retire.
Review Often
While learning how to build wealth, you must remember to balance your portfolio regularly. Every six months, take stock of your investments. If they are underperforming, think about moving your money around. When your investments are doing well, make sure you put in more money to reap higher rewards.
Life Insurance and Building Wealth
As you can see, life insurance must be a part of your wealth-building plan. With a good policy, you can save for the future, invest your money in goal-oriented instruments and protect your family from financial uncertainty. While a regular term life plan provides life cover and minimal returns, a ULIP can help you grow your money exponentially. With the right mix of insurance and investment, you can meet all your financial goals with ease.
Recent Posts
Subscribe to get the latest articles directly in your inbox
Popular Post
HDFC Life Insurance Company Limited. CIN: L65110MH2000PLC128245, IRDAI Reg. No. 101.
Registered Office: Lodha Excelus, 13th Floor, Apollo Mills Compound, N.M. Joshi Marg, Mahalaxmi, Mumbai 400 011. Email: [email protected], Tel No: 1800-266-9777 (10 am to 7 pm). The name/letters "HDFC" in the name/logo of the company belongs to Housing Development Finance Corporation Limited ("HDFC Limited") and is used by HDFC Life under an agreement entered into with HDFC Limited.
For more details on risk factors, associated terms and conditions and exclusions please read sales brochure carefully before concluding a sale.
BEWARE OF SPURIOUS PHONE CALLS AND FICTIOUS/FRAUDULENT OFFERS
IRDAI is not involved in activities like selling insurance policies, announcing bonus or investment of premiums. Public receiving such phone calls are requested to lodge a police complaint.