HDFC Life ClassicAssure Plus

Investment

HDFC Life ClassicAssure Plus

Investment

HDFC Life ClassicAssure Plus

Investment
Online Buy Support
---
Branch Locator
Policy Holder Services
---
Fund Performance Check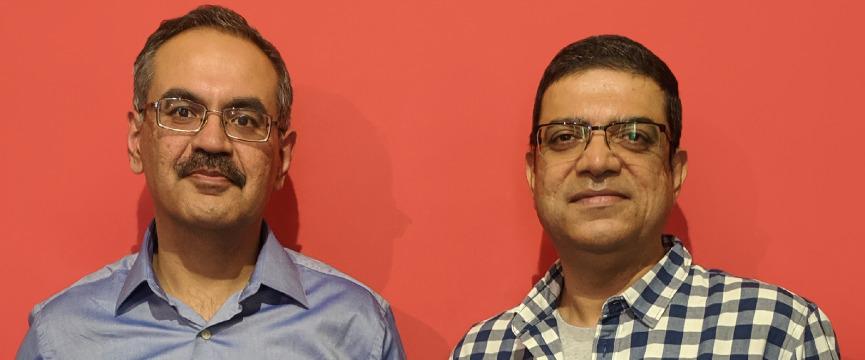 July 22, 2019
1535
First things first, Vishal explained the three key risks that insurance could help us deal with. The first is the mortality risk, which is what most people relate with - hence the need for buying life insurance. The second is the morbidity risk or the risk of falling critically or terminally ill. Thirdly, life insurance can also help with the longevity risk, which refers to living longer than expected and running out of finances.
Despite the benefits, people tend to avoid purchasing the product for three reasons.
First, there's no guarantee of returns and people consider their premiums to be 'wasted'.

Second, there is a certain lack of clarity that surrounds these policies. Every policy has its own exceptions, limitations and benefits - which can confuse people further.

Finally, most individuals never think about their own mortality, so they often feel like they don't need life insurance.
What has helped the insurance sector, however, is its ability to enable people to purchase policies online. Currently, almost every product offered by HDFC Life can be purchased directly through the HDFC Life website or through the mobile app. Additionally, the availability of insurance literature online has allowed people to gain a deeper understanding of life insurance products, empowering them to pick the right policy for their needs. In fact, Vishal states, "Over the years, trends have changed and people are opting for investments and savings plans more often. People are actively looking for these plans and purchasing them online." Vishal also highlighted the fact that insurance as a sector is growing across India, stating that searches for these products were growing at a much quicker pace outside India's top 15 cities.
The dawn of the digital age in India has also had a great impact on the insurance sector. Firstly, it's removed the need for a 'go-between' or an advisor between the company and the individual. Today, every person can look up information about their preferred products online before purchasing it directly. Secondly, it's also made the purchasing process far easier. You no longer have to physically be available during working hours to purchase a policy. You can do it while you're travelling, working a night shift, or even from the comfort of your home or office.
To keep up with the ever changing times and meet the evolving needs of the consumer, HDFC Life has created a series of "Click 2" products, allowing insurance seekers to purchase the product they're looking for with a few easy clicks. From HDFC Life Click 2 Protect 3D Plus to HDFC Life Click 2 Retire and HDFC Life Click 2 Wealth, each of these products offers individuals a chance to stay up to date on their finances and investments.
Vishal during the show also spoke extensively about the finest wealth creation instrument available today - Unit Linked Insurance Plans (ULIPs). According to research, 50% of retail customers who choose to make systematic investments reinvent, change, or squash their investment plan within 24 months. While this seems like a good idea in the short term, investors who stick with their original plan often perform better. Given that ULIPs are essentially long-term investments, it makes sense to stay committed and pay the premiums for as long as possible. After 5 years, you can opt to remove your money, without paying an additional fee, whenever required.
HDFC Life Click 2 Wealth has 8 fund options, giving investors the opportunity to switch in and out of these funds at zero cost. Additionally, Vishal says, "HDFC Life has gotten rid of all additional charges, such as the administration charge, except for the fund management fee, which is capped at 1.35%, and mortality charge towards your life cover." This is, of course, over and above the life cover that these products provide.
Ending the chat, the host Anupam Gupta reminded all of us to do our research and make an informed decision before we decide where we want to put our money. Vishal broke down all the complex concepts for us, making it possible for us to choose the perfect products for our needs.
The entire episode of Vishal and Anupam's exclusive interview can be found on IVM's PaisaVaisa(Ep 199).
ARN: ED/08/19/15315
Recent Posts
Subscribe to get the latest articles directly in your inbox
Popular Post
HDFC Life Insurance Company Limited. CIN: L65110MH2000PLC128245, IRDAI Reg. No. 101.
Registered Office: Lodha Excelus, 13th Floor, Apollo Mills Compound, N.M. Joshi Marg, Mahalaxmi, Mumbai 400 011. Email: [email protected], Tel No: 1800-266-9777 (10 am to 7 pm). The name/letters "HDFC" in the name/logo of the company belongs to Housing Development Finance Corporation Limited ("HDFC Limited") and is used by HDFC Life under an agreement entered into with HDFC Limited.
For more details on risk factors, associated terms and conditions and exclusions please read sales brochure carefully before concluding a sale.
BEWARE OF SPURIOUS PHONE CALLS AND FICTIOUS/FRAUDULENT OFFERS
IRDAI is not involved in activities like selling insurance policies, announcing bonus or investment of premiums. Public receiving such phone calls are requested to lodge a police complaint.