All
Products
Articles
NRI
Individual
Group
HDFC Life ClassicAssure Plus

Investment

HDFC Life ClassicAssure Plus

Investment

HDFC Life ClassicAssure Plus

Investment
Online Buy Support
---
Branch Locator
Policy Holder Services
---
Fund Performance Check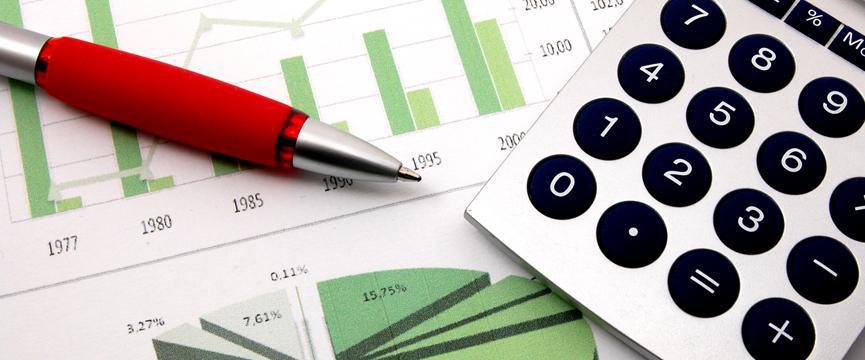 August 03, 2021
16004
Term insurance policies provide your family with financial security when they need it the most. But, selecting the right policy for your family's needs isn't always easy. Before you purchase a term insurance plan, you must understand a few things. Firstly, you need to pick the correct sum insured for your family. You must also calculate your annual premiums and check your finances to see what kind of cover you can afford. The premium amount will depend on your age, the policy period and the cover amount you want.
Calculating the Term Insurance Plan Premium Online
To better understand the premiums you must pay, you can use a term plan calculator. The online calculator will provide you with an estimate of how much you will have to pay each month or year to keep your preferred term policy active. To use such a calculator, you need to follow a few simple steps:
Step 1: Visit the insurance provider of your choice. Locate their term insurance premium calculator.
Step 2: Fill in the required details, such as your gender, age, and life cover amount. You will also have to check the provided boxes to let the insurance provider know if you consume tobacco and alcohol.
Step 3: Check the premium amount. The term plan calculator will provide you with a premium estimate. If this is over your budget, you can adjust your details until you arrive at a premium amount that works for you.
What Are the Benefits of a Term Plan Premium Calculator?
Using a term plan calculator has more than one advantage. Let's take a look at why it's crucial to use a term plan premium calculator before you purchase a term insurance plan.
Saves Time
Earlier, you would have to submit a paper application to an insurance provider to receive a quote. With a term plan calculator, you can do away with this lengthy process. Instead, you can understand the approximate premium for multiple plans before you make a decision.
Quick Comparisons
Another crucial advantage of using a term plan calculator is being able to compare multiple plans. By checking the potential premium amount based on the cover you want, you can quickly identify the most affordable term insurance plan for your needs.
Easy Budgeting
You can use a term plan calculator to understand what kind of premiums you will have to pay every year or every month. Once you know what kind of premiums you're looking at, you can budget your monthly and annual expenses with ease.
Better Cover
When you use a term plan premium calculator, you can check the premium amounts with various add-ons. By doing this, you will be able to get enhanced cover at the best possible price.
What Determines the Term Insurance PlanPremium?
Insurance providers will look at various factors before deciding on what kind of premium they should charge. Let's take a look at what factors could impact your term insurance premium.
Age
One of the first factors insurance providers consider is age. When you're young and healthy, your insurance provider will likely offer you a lower premium. They do this because you are less of a liability. On the other hand, older people who could develop health issues in the near future will have to pay higher premiums.
Body Mass Index
Whenever you fill up a term plan application, you will need to provide your height and weight. The insurance provider will use this information to calculate your Body Mass Index (BMI). An individual's BMI can help the insurer gauge their body fatness. People who have a high BMI could later face issues such as heart disease or diabetes. So, insurers will charge them a higher premium than those whose BMI is considered normal.
Medical History
Some people are predisposed to certain illnesses or may already have some pre-existing health issues. They will require higher coverage, so their premiums will be higher as well.
Personal Habits
The consumption of tobacco and alcohol could put you at a higher risk of developing a health issue in the future. So, harmful personal habits can lead to higher premiums.
Some people may lie on their term insurance applications for lower premiums. But this could lead to a lot more trouble later on. If your insurance provider finds out that you lied during the application process, they can cancel your term insurance plan.
Terms plans allow you to secure your family's finances in case of every eventuality. To better understand the options available, you can use a term plan calculator to compare various policy premiums available in the market. You can then pick the term insurance plan that works best for you and your family.
Recent Posts
Subscribe to get the latest articles directly in your inbox
Popular Post
HDFC Life Insurance Company Limited. CIN: L65110MH2000PLC128245, IRDAI Reg. No. 101.
Registered Office: Lodha Excelus, 13th Floor, Apollo Mills Compound, N.M. Joshi Marg, Mahalaxmi, Mumbai 400 011. Email: [email protected], Tel No: 1800-266-9777 (10 am to 7 pm). The name/letters "HDFC" in the name/logo of the company belongs to Housing Development Finance Corporation Limited ("HDFC Limited") and is used by HDFC Life under an agreement entered into with HDFC Limited.
For more details on risk factors, associated terms and conditions and exclusions please read sales brochure carefully before concluding a sale.
BEWARE OF SPURIOUS PHONE CALLS AND FICTIOUS/FRAUDULENT OFFERS
IRDAI is not involved in activities like selling insurance policies, announcing bonus or investment of premiums. Public receiving such phone calls are requested to lodge a police complaint.