HDFC Life ClassicAssure Plus

Investment

HDFC Life ClassicAssure Plus

Investment

HDFC Life ClassicAssure Plus

Investment
To Buy Online
---
Branch Locator
For Existing Customers
---
Fund Performance Check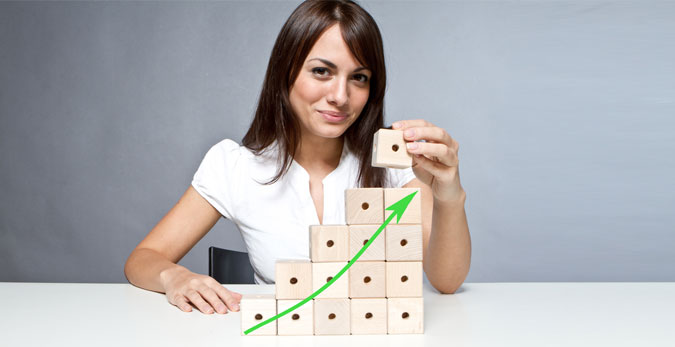 June 02, 2021
36,252
The significance of life insurance for women has only become stronger in the recent years. Traditionally, male members in a family were the sole breadwinners, while women were known to be financially conservative planners who decided on penny-wise budgetary allocation to take care of monthly expenses. With proven experience and changing times, women have become more aware of financially securing themselves against the sudden loss of male breadwinners in the family, by acknowledging the need to invest in life insurance for women.
Role of Women in Society
Women today are not just fulfilling their part as breadwinners but are also actively engaged in professional work. Nearly 50 percent of the population in India comprises women as per the last census, and there has been a sizable increase in female workforce participation. With these changing trends, women have begun to realize that they too, have their own set of financial goals for which they need to plan well in advance. Exploring financial instruments such as life insurance for women are instrumental in accumulation of long-term savings and female financial liberation.
Reasons for Women to Consider Life Insurance
There are enough reasons that highlight the need for a life insurance cover for women and listed below are a few of them:
Ray of Assurance
Keeping their family physically and financially secured remains the topmost priority for any woman. The objective of the best life insurance policy for women is fully in line with this priority. The best life insurance policy for women ensures a financial safety net to her children, and dependent parents, and spouse even in her physical absence. Even for women suffering with critical illnesses, life insurance plans are specifically designed to make up for their loss of income during the extensive treatment period.
Wealth Accumulation
Life insurance policies also aid women in the accumulation of wealth to meet their short, medium, and long-term financial milestones such as child's education, marriage, and retirement corpus, upon policy maturity. Savings-driven life insurance policies also offer salacious returns and tax benefits, in addition to wealth creation opportunities.
Cost-Effective Premiums
Life insurance premiums are normally decided based on the risk profile of the policyholder. The riskier the profile of the policyholder, the higher are the policy premiums. Women are considered to have a lower risk profile than men, making life insurance policies an attractive proposition for women with lower premiums.
Single Women
Single women, with no dependents, often tend to think that life insurance is not useful for them. However, single women might still have financial liabilities in terms of the loan and debt repayments that could burden other family members in the event of the demise of single women. Opting for a life insurance cover enables a woman insured to clear these debts even when they are not around, without passing the burden to her surviving family.
Single Mothers
Single mothers have a heap of responsibilities towards their kids, and life insurance for women offers the provision of a stable income that could cover a kid's present and future expenses.
How much Life Insurance is needed for women?
Ideally, the life insurance cover for women must be at least 5-10 times her income and savings. Anything over and above helps in financially protecting you and your family against unfortunate eventualities. Besides, a life insurance cover is suitable for women at any life stage, depending on the type of goals that they plan for in advance, for their family's financial and emotional well-being.
To conclude, women must never ignore opting for a life insurance policy just because they are not earning or assuming they are ineligible. It is always advisable for women to thoroughly read through the terms and conditions of each life insurance plan before proceeding to purchase it. At HDFC Life, you can now choose the best life insurance policy for women that suits your financial requirements from a basket of specially handpicked women plans they have on offer for different stages of life.
ARN:  ED/05/21/23834
Recent Posts
Subscribe to get the latest articles directly in your inbox
Popular Post
HDFC Life Insurance Company Limited. CIN: L65110MH2000PLC128245, IRDAI Reg. No. 101.
Registered Office: Lodha Excelus, 13th Floor, Apollo Mills Compound, N.M. Joshi Marg, Mahalaxmi, Mumbai 400 011. Email: [email protected], Tel No: 1800-266-9777 (10 am to 7 pm). The name/letters "HDFC" in the name/logo of the company belongs to Housing Development Finance Corporation Limited ("HDFC Limited") and is used by HDFC Life under an agreement entered into with HDFC Limited.
For more details on risk factors, associated terms and conditions and exclusions please read sales brochure carefully before concluding a sale.
BEWARE OF SPURIOUS PHONE CALLS AND FICTIOUS/FRAUDULENT OFFERS
IRDAI is not involved in activities like selling insurance policies, announcing bonus or investment of premiums. Public receiving such phone calls are requested to lodge a police complaint.