HDFC Life ClassicAssure Plus

Investment

HDFC Life ClassicAssure Plus

Investment

HDFC Life ClassicAssure Plus

Investment
For NRI Customers
(To Buy a Policy)
Call (All Days, Local charges apply)

Email ID

Whatsapp
---
(If you're our existing customer)
Call (Mon-Sat 10am-7pm, Local Charges Apply)

Email ID
For Online Policy Purchase
(New and Ongoing Applications)
---
Branch Locator
For Existing Customers
(Issued Policy)
Whatsapp

Call (Mon to Sat, from 10 am to 7 pm, Call charges apply)

Email
---
Fund Performance Check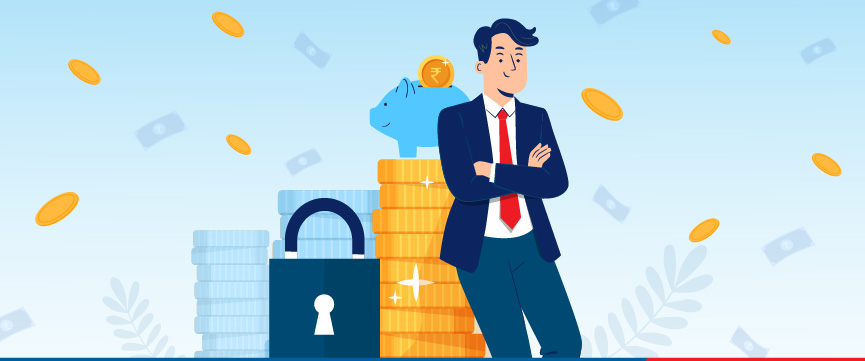 Table of Contents
Life has been a journey of accomplishments and financial milestones for you. As you enjoy the fruits of your hard work and see your life goals materialize, it's essential to protect your legacy and the lifestyle you've built for your family. Uncertainties still exist, and that's where insurance plays a crucial role, providing a safety net against unforeseen situations and safeguarding your loved ones' future. If you already have insurance policies in place, you may be pondering whether your current coverage aligns with your changing needs and financial aspirations. Let us discuss the process of analysing your current insurance coverage so you can gain clarity and make informed decisions regarding your insurance needs.
How Much Life Insurance Do You Really need?
Determining the appropriate amount of life insurance coverage is a critical step in safeguarding your loved ones and securing your financial future. While there is no one-size-fits-all solution to the question of how much life insurance you truly need, there are a few things you must consider in order to make a well-informed decision.
1. Calculate Your Insurance Needs: To calculate the right amount of your life insurance coverage, consider using the HDFC Life Term Insurance Calculator. By inputting essential information such as outstanding debts, living expenses, education fees, and financial responsibilities, the calculator can provide a personalised suggestion for your life insurance policy. This will assist you in making an informed decision by offering a customised estimate based on your individual circumstances.
2. Financial Obligations: Begin by evaluating your current and potential financial obligations. Consider outstanding bills such as a mortgage, personal loans, or credit card debt, as well as continuous living expenses, children's education fees, and other financial responsibilities. The goal of life insurance is to ensure that these costs are covered in the event of any unforeseen circumstances that occur to you.
3. Income Replacement: Consider how much income your family would require to maintain their current standard of living if you were no longer available to provide for them. Life insurance can help replace your income and ensure that your loved ones' financial requirements are met in the future.
4. Insuring Your Dependents: Determine the number of dependents on your income and the amount of financial support they would require. Take into account their age, education, and any unique requirements they may have. When choosing the amount of life insurance you require, it is critical to consider their long-term financial well-being.
5. Future Objectives: Consider your long-term objectives, such as supporting your children's education, starting a business, or assuring your spouse's comfortable retirement. Life insurance can help protect these objectives by providing a death benefit.
6. Existing Coverage: Consider whether you have any existing life insurance coverage, such as through employer-provided policies or personal insurance plans. When obtaining an insurance policy, you must check that the sum insured is adequate to cover your current and future demands. You should not have to bear the burden of a costly financial catastrophe down the road simply because you did not have appropriate coverage.
Conclusion
Life is unpredictable, and it is better to be safe than sorry. By carefully analysing your circumstances and considering these crucial factors, you can make informed decisions that will help protect your family's well-being and preserve your financial future. Remember, it is never too early to begin planning for and safeguarding what is most important.
Consider insurance as a financial instrument that provides peace of mind and security. Insurance requirements change as a result of changes in income, expenses, age, lifestyle, debt, inflation, and so on, and you must account for all of these changes to ensure that you are fully insured.
Related Articles:
ARN: ED/08/23/3978
Tax Articles
Subscribe to get the latest articles directly in your inbox
Life & Term Articles
Investment Articles
Here's all you should know about life insurance.
We help you to make informed insurance decisions for a lifetime.