HDFC Life ClassicAssure Plus

Investment

HDFC Life ClassicAssure Plus

Investment

HDFC Life ClassicAssure Plus

Investment
For Online Policy Purchase
(New and Ongoing Applications)
---
Branch Locator
For Existing Customers
(Issued Policy)
---
Fund Performance Check
Term Insurance 
Calculator
Calculate your term insurance premium online with the HDFC Life Plan Premium Calculator. It's the first step toward financially securing your family.

In a fast-paced life that is constantly evolving, there's a higher chance of uncertainties coming your way. These can cause both human and financial loss in unimaginable ways. It's the reason we need a safety net to protect families, in case of the demise of a loved one, especially a primary earning member. A term insurance plan is this safety net, guaranteeing payout to the nominees upon the death of the insured.

Choosing the right term insurance policy is important. To get the benefit of a term insurance plan, you need to pay a certain premium over some time. With the help of a term insurance calculator, a policyholder can calculate the estimated premium amount he/she needs to pay to avail of the benefits of the term insurance policy

Furthermore, with a term insurance calculator, an individual can compare multiple policies and choose a plan that fits well with the requirements of their family.Show Less Read More...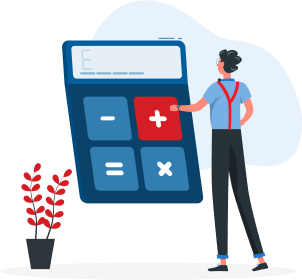 Get Your Quote Now
Please wait... Data is Loading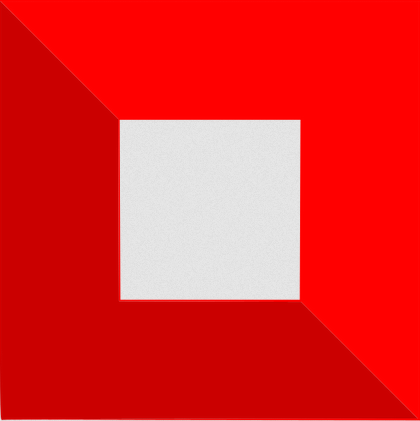 What is a Term Insurance Plan?


All of us want our families to be secure, even in our absence. A term insurance plan ensures protection to your family at affordable costs. It essentially provides an adequate life cover at relatively low premiums. The beneficiary of the policy is given the payout, in case of the death of the policyholder.
The objective of buying term insurance is to take care of the financial needs of your family, in case of your demise. It also helps to pay off any liabilities like education loans, home loans, and so on. Some term insurance plans also cover critical illnesses.
Who can buy a Term Plan?

It is important to have adequate financial protection for your family, in case the primary earner of the family loses his life. However, not everyone is eligible to buy a term insurance plan. You have to be between the age of 18 and 65 years. Some insurers also provide term insurance policies at the age of 65 years and offer coverage up to 99 years of age. All in all, it is important to understand at what age you want to buy a term insurance plan.

Your financial goals may change as you age, plus your family might grow and that will require certain changes to the policy. It is often recommended that one must buy a term insurance plan at an early age. There are multiple benefits that a term insurance policy provides, so how about securing a part of your income to help your family stay secure even in your absence? 
How does a Term Plan Calculator Work?
A term insurance calculator asks users to key in a few details to get an estimated amount of premium that one needs to pay for the desired insurance coverage. You are asked to provide your annual income, anticipated years of working, anticipated personal expenses, and an estimated annual increase in income.
The user's age, gender, date of birth, kind of term insurance, duration of the policy, and the sum desired are also accounted for. Besides, a few additional factors like the user's lifestyle and whether they are a smoker or not are also taken into consideration. 
Additional benefits of a Term Insurance Plan
Besides ensuring life insurance at an affordable price and offering flexibility, there are several other benefits of term insurance plans:

Multiple death benefit payout options
After the demise of the primary earner of the family, the burden of financial liabilities falls on family members. Unpaid EMIs related to home, car, or personal loans start adding up. This is where the option of multiple payouts comes in handy.
While the dependent may get a one-time amount after the demise of the policyholder, some insurance policies offer the option to receive a monthly income along with the lump sum amount in the form of a death benefit. The monthly income acts as a salary and is likely to make it easier to manage everyday expenses.

Additional riders
Term insurance plans offer you the option to add riders to your term insurance policy at a nominal fee. A critical illness rider will offer financial protection in case you suffer from certain illnesses during your life.
Similarly, you can add a rider to provide additional term insurance benefits in case of an accident leading to death or dismemberment. The sum assured is paid to the beneficiary, as per the policy terms.

Tax benefits
Term insurance plans provide tax benefits on the premium you pay towards your policy as well as the payouts. Under Section 80C2 of the Income Tax Act 19611, the premium you pay to buy a term insurance plan is exempt up to ₹1.5 lakhs annually. You can avail of the maximum tax benefit by opting for a plan with maximum coverage based on your age and health status. Besides, the death benefit received under term insurance plans is fully exempt as per proviso to Section 10 (10D)3 of the Income Tax Act 19611.

Return of Premium option
The beneficiary of the policyholder receives the life cover only in case the insured dies. There is no benefit one receives at the maturity of the policy. However, you can get a maturity benefit if you opt for a return of the premium option. You will have to pay a higher premium, but you will get all the premiums paid to you if you survive the policy term. 
Term Insurance Related Articles
The above are based on the current Income-tax law . Tax benefits are subject to changes in tax laws.

Subject to conditions mentioned u/s 80C of the Income tax Act, 1961. The customer is requested to seek tax advice from his Chartered Accountant or personal tax advisor with respect to his personal tax liabilities under the Income-tax law.
Section 10(10D) does not cover policy issued under Keyman insurance , LTRP and employer employee policy.