HDFC Life ClassicAssure Plus

Investment

HDFC Life ClassicAssure Plus

Investment

HDFC Life ClassicAssure Plus

Investment
For NRI Customers
(To Buy a Policy)
Call (All Days, Local charges apply)

Email ID

Whatsapp
---
(If you're our existing customer)
Call (Mon-Sat, 10am-9pm IST, Local Charges Apply)

Email ID
For Online Policy Purchase
(New and Ongoing Applications)
---
Branch Locator
For Existing Customers
(Issued Policy)
Whatsapp

Call (Mon to Sat, from 10 am to 7 pm, Call charges apply)

Email
---
Fund Performance Check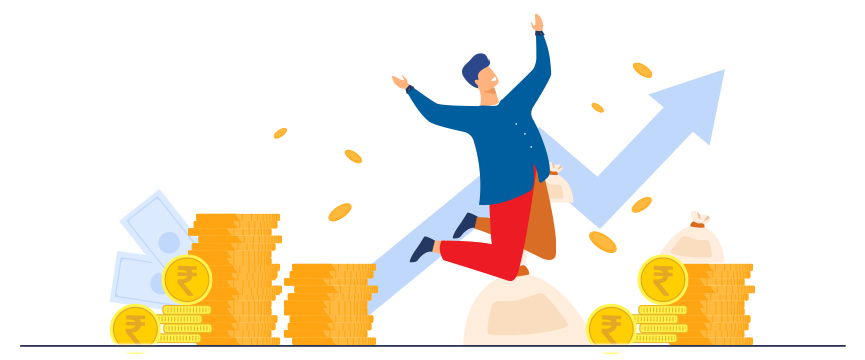 A term insurance policy allows you to secure your family's financial future. Even if something happens to you, you can rest assured that your nominee will receive the promised payout. In certain situations, insurance companies may reject a term insurance claim. Avoid making the following mistakes to ensure your nominee does not have to deal with claim rejection.
Mistakes to avoid Claim Rejection

Incorrect Application Information
While filling out your term insurance policy application, you must provide accurate information. Misrepresenting data could mean the cancellation of your policy at a later date and the rejection of all claims. Ensure you enter details such as your age, income, occupation, lifestyle habits, and previous policy details correctly. Your insurance company will provide a premium amount based on these details. If you provide wrong or inaccurate information, it amounts to fraud.
Not Providing Medical History Details
While buying term insurance online and offline, you must provide details about your medical history. You must inform your insurance company if you have any existing conditions or have undergone surgery. You also have to give details about your family history, such as if your parents have conditions like high blood pressure or diabetes. They will estimate your premium amount based on these details. Say you have an existing heart condition and fail to disclose it while purchasing your term plan. During the policy term, you might suffer a fatal heart attack. When your nominee files a claim, the insurance company will investigate. They will likely discover that you did not disclose your existing heart condition and reject the claim, leaving your family without the payout.
Having a Proxy Fill the Application
You may provide an agent or advisor with a blank cheque and signed forms. Unfortunately, the individual you trust may not have all the details regarding your financial and medical history. Take responsibility for your application. When you fill out your form, you have the chance to double-check all the information and better understand the term insurance policy.
Forgetting to Update Nominee Information
If anything happens to you during the policy term, your nominee receives the insurance payout. To ensure smooth and hassle-free payment, you must update your nominee details. When you're young, you may want a parent as your nominee. If something happens to them, you must update your nominee. Additionally, you need to ensure that the nominee's details, including address and contact information, are correct. If there is an error and the insurance company cannot contact the nominee, they might reject the claim.
Not Paying Premiums on Time
Insurance companies will only entertain claim requests for an active term insurance policy. You may forget to pay a premium for your term plan. The insurer will give you a grace period during which you must pay the required amount. If you fail to do so, your policy will lapse, and you no longer enjoy the life coverage offered. If your nominee files a claim against a lapsed policy, it will automatically get rejected.
Non-Disclosure of Existing Plans
When you purchase a term plan, you must let your insurer know if you hold any other term policies in your name. Insurance companies will take other plans into account during the financial underwriting process. Your insurer may cancel your plan or reject claim requests if you do not declare an existing policy.
If your nominee's term insurance claim request gets rejected, it negates the purpose of having a policy. When you purchase a plan, you must ensure that you accurately provide all the necessary details. You must also ensure you opt for adequate coverage as your sum assured amount. Ideally, you can opt for ten times your annual income as the life cover. If you have additional financial obligations, you can choose a higher amount. However, you must remember that an insurance company will likely not offer a plan worth more than 20 times your annual income. Make sure you do some research and find a term insurance policy that provides the coverage you require.
Related Articles:
ARN - ED/08/22/28533
Tax Articles
Subscribe to get the latest articles directly in your inbox
Life & Term Articles
Investment Articles