HDFC Life ClassicAssure Plus

Investment

HDFC Life ClassicAssure Plus

Investment

HDFC Life ClassicAssure Plus

Investment
For NRI Customers
(To Buy a Policy)
Call (All Days, Local charges apply)

Email ID

Whatsapp
---
(If you're our existing customer)
Call (Mon-Sat 10am-7pm, Local Charges Apply)

Email ID
For Online Policy Purchase
(New and Ongoing Applications)
---
Branch Locator
For Existing Customers
(Issued Policy)
Whatsapp

Call (Mon to Sat, from 10 am to 7 pm, Call charges apply)

Email
---
Fund Performance Check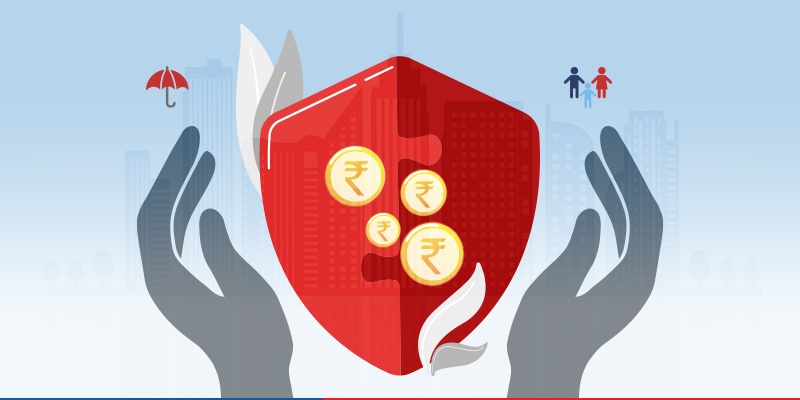 Table of Content
A disability is any kind of physical (or mental) impairment that can have a significant adverse impact on your day-to-day activities. While life can be challenging for disabled individuals, many people with disabilities continue to remain gainfully employed. These people's families may be completely or partially dependent on them financially.
In case of their demise, the surviving members of the family could be left without adequate financial support. Fortunately, with a term life insurance plan, people with disabilities can secure the future of their loved ones.
If you or someone you know is interested in purchasing term insurance as a disabled person, there may be more questions than answers about the availability, eligibility, claims process, terms and conditions and more.
Check out the answers to some commonly asked questions about the term plans for disabled individuals.
Frequently Asked Questions:
1. Can I get term insurance if I am a disabled individual?
Yes, most leading insurance service providers in India offer coverage for persons with disabilities. However, depending on the specifics of each case and the terms and conditions of the insurer, there may be some exceptions.
2. How much term insurance do I need?
The amount of term insurance coverage you need depends on various factors like your age, your current level of savings, your family's current annual expenses adjusted for inflation and their life goals.
3. What is the claims process for term insurance for disabled persons?
The claims process is generally the same, but it is advisable to read the fine print of any policy before purchasing it, so you are aware of any additional requirements, if any.
4. Are there any specific policies for disabled individuals?
While there are no specific policies for disabled individuals, HDFC Life offers term insurance that is available for all individuals, including disabled people. Do note that the terms and conditions of each policy may vary, so it is always best to speak to an insurance advisor to get more information about how a particular policy will cover a disabled individual before making a purchase.
5. What documents do I need to provide about my disability?
At the time of applying for a term life insurance plan, disabled persons may also need to submit a medical certificate or fitness certificate as proof of disability in addition to the regular documentation required.
However, if you suffer from an accidental disability during the policy term, and if you have a rider1  that offers coverage for this contingency, you can raise a claim accordingly by providing the documents required by your insurer.  
6. Is there a waiting period for a disability-related claim?  
No, there is no waiting period for any disability-related claim.
7. How can I determine the right coverage amount for my disability-related needs?
Since a term insurance plan is a pure life cover, it only offers death benefits on the policy holder's demise. So, your disability-related needs are not covered by term plans, and they do not directly influence the sum assured you choose.
Conclusion
This sums up the answers to some common questions about term life insurance for disabled persons. You can use the information provided above to make more informed decisions about buying a life cover for disabled persons.
Not sure about where to buy the term insurance plans in India? Click here to get your doubts cleared.
Related Articles:
ARN - ED/07/23/3494
Tax Articles
Subscribe to get the latest articles directly in your inbox
Life & Term Articles
Investment Articles
Here's all you should know about life insurance.
We help you to make informed insurance decisions for a lifetime.