All
Products
Articles
NRI
Individual
Group
HDFC Life ClassicAssure Plus

Investment

HDFC Life ClassicAssure Plus

Investment

HDFC Life ClassicAssure Plus

Investment
Online Buy Support
---
Branch Locator
Policy Holder Services
---
Fund Performance Check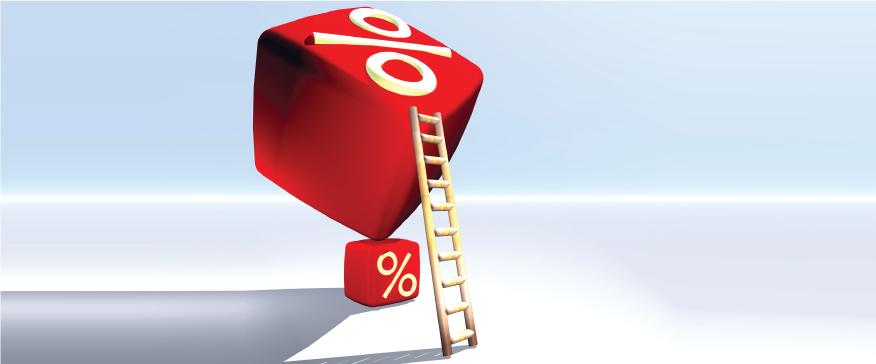 August 03, 2021
2767
While planning for the future, people cannot rely on savings alone. They must invest their money and grow their wealth. With ULIP plans, individuals can invest for the future while securing their family's financial stability in the present. These unique products offer insurance opportunities while providing life cover for the policyholder. But, the main reason why ULIP investment policies work so well is that they provide investors with complete freedom. To manage your funds and ensure your investment proceeds as planned, your insurance provider will levy a few costs and charges on your ULIP scheme.
What Are the Costs Associated with ULIP Plans?
Many people avoid investing in ULIP plans as they do not understand all the costs associated with these policies. Here's a look at the eight charges that come with your ULIP insurance policy:
Fund Management Fee
The fund management fee is like a charge you pay for the investment services offered by your insurance provider. The IRDAI has placed a cap on the maximum fund management fee. Your insurance provider cannot charge you an amount that works out to more than 1.35% of your total investment value. Instead of working with percentages, some insurance companies offer a standard fund management fee.
Premium Allocation Charges
Your premium allocation charge works as your life insurance premium. Essentially, it's a percentage of your total investment amount. Your insurance provider will use this money for underwriter charges and other medical expenses. Let's say your ULIP has a 10% premium allocation charge. When you invest INR 1,00,000, INR 10,000 gets utilised as the premium and the remaining INR 90,000 gets invested.
Administration Charges
Your insurance provider will deduct this amount directly from your investment. The administration charges cover the cost of paperwork and other admin involved in issuing your policy and maintaining it. It could be a fixed amount or a variable amount depending on the plan you have picked.
Switching Charges
To make the most of market fluctuations, your insurance provider will allow you to move money from one fund to another. Every insurer will have a cap on the maximum number of switches allowed per year. If you exceed this amount, you will have to pay a switching charge on every subsequent fund change.
Mortality Charges
When you purchase a life insurance policy, the insurance provider comes up with an estimate of how long you might live. They use your age, gender and medical background to try and make a calculated guess. But, nobody knows what life has in store for us. The insurance provider charges a mortality fee to make up for potential losses in case something happens to the policyholder.
Premium Redirection Charges
While investing money, you may decide to try a new type of fund. So, you can maintain your existing fund structure but redirect future premiums to another fund. To accommodate this change, your insurance provider will charge a premium redirection fee.
Partial Withdrawal Charges
ULIPs work best when you allow your money to grow for the entirety of the policy term. But when disaster strikes, you may need to liquidate part of your investment. Your ULIP will allow you to make a partial withdrawal for a fee as long as you fulfil some predetermined conditions.
ULIP Surrender Charges
Sometimes, investors choose to surrender their policy before the maturity date. If they decide to do this, they will have to pay a surrender charge. As per IRDAI regulations, the discontinuation or surrender charges cannot exceed 0.5% of the annual premium amount or the fund value amount.
Benefits of ULIP Plans
While looking at the charges, many people assume that opting for a ULIP is not worth it. But, ULIP investment policies also offer several benefits, such as:
Flexible Investment Options
When you invest in ULIPs, you have complete independence to choose how to invest your funds. You can opt for just low-risk funds or a mix of high- and low-risk investments based on your risk appetite.
Emergency Liquidity
In specific cases, you can make a partial withdrawal against the funds collected in your ULIP. So, there's a way you can quickly liquidate money in an emergency.
Habitual Savings
Most importantly, purchasing a ULIP helps you maintain disciplined savings. These savings help you to fulfil your financial goals.
Tax Benefits
Finally, the money you pour into your ULIP gets deducted from your taxable income. Additionally, the returns you make on your investments do not attract any taxes either. ULIPs fall under the EEE category, so all investments, returns and withdrawals are tax-free.
Things to Keep in Mind
Before you invest in ULIP plans, you must consider a few vital things.
Your Goals
Ask yourself why you are making this investment. What is your financial goal? Remember, ULIPs work best for long-term goals like retirement.
Your Risk Appetite
What kind of risks are you willing to take? Your risk appetite will dictate your investment allocation and potential returns.
Frequently Asked Questions About ULIP Plans
Q: Why is a ULIP called a dual benefit plan?
A: Since ULIPs provide investment opportunities and insurance cover, they are known as dual benefit plans.
Q: Will I have to invest in equity funds?
A: No. With a ULIP, you can choose to invest in equity, debt, balanced or liquid funds. You decide where your money goes.
Q: Do ULIP policies have a lock-in period?
A: Yes. Your ULIP has a lock-in period of five years. During that time, you cannot surrender your policy. If you do, you will not receive any returns.
Recent Posts
Subscribe to get the latest articles directly in your inbox
Popular Post
HDFC Life Insurance Company Limited. CIN: L65110MH2000PLC128245, IRDAI Reg. No. 101.
Registered Office: Lodha Excelus, 13th Floor, Apollo Mills Compound, N.M. Joshi Marg, Mahalaxmi, Mumbai 400 011. Email: [email protected], Tel No: 1800-266-9777 (10 am to 7 pm). The name/letters "HDFC" in the name/logo of the company belongs to Housing Development Finance Corporation Limited ("HDFC Limited") and is used by HDFC Life under an agreement entered into with HDFC Limited.
For more details on risk factors, associated terms and conditions and exclusions please read sales brochure carefully before concluding a sale.
BEWARE OF SPURIOUS PHONE CALLS AND FICTIOUS/FRAUDULENT OFFERS
IRDAI is not involved in activities like selling insurance policies, announcing bonus or investment of premiums. Public receiving such phone calls are requested to lodge a police complaint.