HDFC Life ClassicAssure Plus

Investment

HDFC Life ClassicAssure Plus

Investment

HDFC Life ClassicAssure Plus

Investment
For Online Policy Purchase
(New and Ongoing Applications)
---
Branch Locator
For Existing Customers
(Issued Policy)
---
Fund Performance Check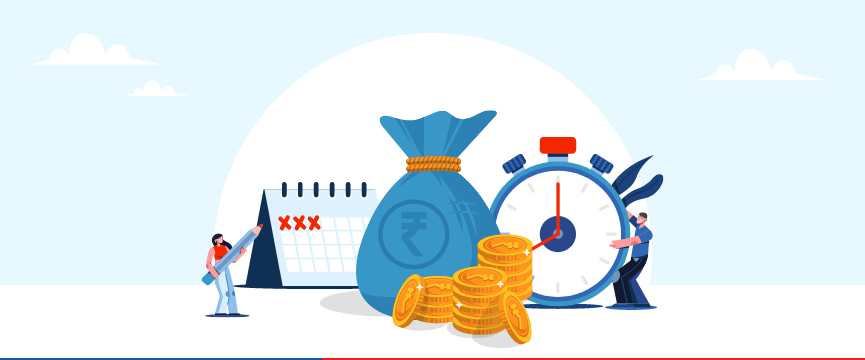 The first step in planning your investments is to figure out the right investment that fits your profile and needs. Investment planning requires choosing investments carefully after doing adequate research and not falling for quick-buck schemes that promise high returns in a short time. You must review your stock and mutual fund investments regularly and keep an eye on the tax implications on returns and capital gains that you make form specific investments. In India, there are a lot of investment options that can work for you. Such 10 options are listed below:
Public Provident Fund (PPF):

Traditionally considered to be among the best and safest investment modes in India, PPF is one of the most popular small savings scheme. PPF account holders can invest up to Rs 1.5 lakh in a financial year while the minimum deposit required is Rs 500. Deposits can be made in lump-sum or in 12 installments. PPF deposits qualify for deduction from income under Section 80C of the Income Tax Act. In terms of income tax implications, PPF accounts also qualify for EEE (exempt, exempt, exempt) tax category, which means an investor is not liable to pay tax at all three levels - investment, earning and withdrawal.

Mutual Funds:

Mutual fund dealers allow you to compare the funds based on different metrics, such as level of risk, return, and price. Also, as the information is easily accessible, the investor will be able to make wise decisions. Besides, Mutual Funds offer benefits in liquidity and professional management.

Direct Equity:

Direct plans help you to save money on commissions and marketing-related expenses. This small saving is invested in the scheme and it may help you to make extra returns over a long period.

ULIPs (Unit Linked Insurance Plans):

ULIPs offer a range of benefits and provide the joint benefits of investment and insurance. Known for tax benefits, ULIPs are among the top investment mediums in India.

Real Estate Investment:

Investment in real estate is one of the most lucrative and beneficial in India, as the potential for development is huge and the market is growing.

Gold investment:

Traditionally considered to be among the best options, gold investment schemes offer you the chance to convert a blocked asset into high-value liquidity.

Post Office Saving Scheme:

Ideal for retired people who need regular income, it comes with the option of account conversion.

Company Fixed Deposits (FDs):

Company FDs offer higher interest rates than bank FDs and are ideal for long-term investments.

Bank FDs:

Bank fixed deposits are extremely popular in India. Coming with cumulative/non-cumulative options, bank FDs offer fixed returns over the investment tenure and the returns are payable on a monthly, annual or bi-annual basis, depending on the bank policy.

National Pension Scheme:

It is a government-organized pension product for the employees of all the sectors in India and offers plans based on equity debt, corporate debt and government bond. In NPS a minimum contribution of Rs 6,000 a year is required while there is no upper cap.
HDFC Life offers saving and investment plans for securing your finances and helping you build your financial base. For details, click on the mentioned link: https://www.hdfclife.com/savings-plans
Similar Articles
Tax Articles
Subscribe to get the latest articles directly in your inbox
Life & Term Articles
Investment Articles