HDFC Life ClassicAssure Plus

Investment

HDFC Life ClassicAssure Plus

Investment

HDFC Life ClassicAssure Plus

Investment
For NRI Customers
(To Buy a Policy)
Call (All Days, Local charges apply)

Email ID

Whatsapp
---
(If you're our existing customer)
Call (Mon-Sat, 10am-9pm IST, Local Charges Apply)

Email ID
For Online Policy Purchase
(New and Ongoing Applications)
---
Branch Locator
For Existing Customers
(Issued Policy)
Whatsapp

Call (Mon to Sat, from 10 am to 7 pm, Call charges apply)

Email
---
Fund Performance Check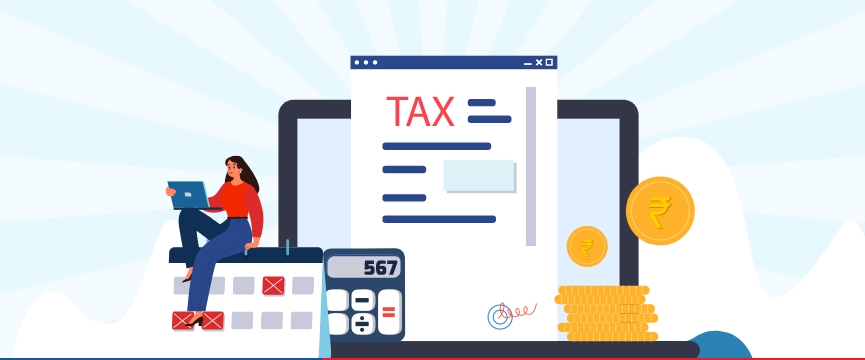 Table of Content
We all know by now that paying our tax on time is crucial for the betterment of the country. That being said, the way we pay our income tax has radically changed over the past decade. With the quick growth of technology in the country, everything from ordering a pizza to finding a life partner and even buying groceries has become incredibly easy and convenient. Today, the internet has even revolutionised the way we pay our taxes. In fact, with a single online account, we can do everything from file our tax returns to check the notices sent to us and even pay pending dues.
But, before we talk about how to pay your tax online, let's have a look at what Challan 280 is and how we can use it to pay our taxes.
What is Challan 280?
Challan 280 is a form that can be used by an individual to make an income tax payment of self-assessment tax, tax on distributed income and profit, regular assessment tax, advance tax, and surtax. The form is also referred to as 'ITNS 280'.
You will need to use challan 280 to pay your taxes regardless of whether you're making the payment online or offline. If you've chosen the offline route, you will need to take the form to a designated bank branch and then make the payment. On the other hand, if you've opted to make the payment online, you can visit the TIN NSDL website to complete the transaction.
How to Pay Your Income Tax Online with Challan 280?
Visit the TIN NSDL website.
Under 'Services' select the 'e-payment: Pay Taxes Online' option.
Click on 'INCOME TAX & CORPORATION TAX (CHALLAN 280)' option.
A form will be displayed on the page. You must fill this up within 30 minutes.
Click on '(0021) Income Tax (Other than Companies)'.
Choose your preferred 'Type of Payment' option amongst six options provided including  (300) Self Assessment Tax.
Choose you "mode of payment". You have the option to make the payment via debit card or internet banking of the designated bank.
Enter your PAN and the assessment year. For the financial year 2019-2020, the assessment year will be 2020-2021.
Enter your personal details such as your residential address, mobile number and your registered email ID.
Type in the CAPTCHA code and then click the 'Proceed' button.
Double-check and verify all the tax payment details on display.
Ensure that the spelling of your name displayed on the screen matches the spelling of your name on your PAN.
Give your consent to the NSDL e-Gov by checking the 'I agree' box under the declaration 'Consent is provided to NSDL e-Gov'.
Click on the 'Submit to the Bank' button.
Log in to your net banking account.
Enter details such as the interest amount (if applicable), tax amount, and make the payment. After the transaction is executed successfully, your 'tax challan receipt' will be displayed. This receipt is your proof of payment.
This is how you make your income tax online payment using challan 280. Don't forget to save the payment receipt or take a screenshot of it for future reference. You should also make sure that you double-check each and every detail that you enter online.
Declaration
After paying your tax, you will need to enter the tax challan receipt details such as BSR Code, Date of Deposit, Serial no. of challan, and Amount paid while filling in your income tax return (ITR). Only after payment of taxes using challan 280 and entering the correct tax challan receipt details can you file your income tax return.
As can be observed from the above, the process of making your income tax online payment using challan 280 is quite simple and convenient. Now that you know what is challan 280, you can go ahead and pay your income tax online without any hesitation.
ARN: ED/12/19/17021
Tax Articles
Subscribe to get the latest articles directly in your inbox
Life & Term Articles
Investment Articles
Here's all you should know about life insurance.
We help you to make informed insurance decisions for a lifetime.