HDFC Life ClassicAssure Plus

Investment

HDFC Life ClassicAssure Plus

Investment

HDFC Life ClassicAssure Plus

Investment
For NRI Customers
(To Buy a Policy)
Call (All Days, Local charges apply)

Email ID

Whatsapp
---
(If you're our existing customer)
Call (Mon-Sat, 10am-9pm IST, Local Charges Apply)

Email ID
For Online Policy Purchase
(New and Ongoing Applications)
---
Branch Locator
For Existing Customers
(Issued Policy)
Whatsapp

Call (Mon to Sat, from 10 am to 7 pm, Call charges apply)

Email
---
Fund Performance Check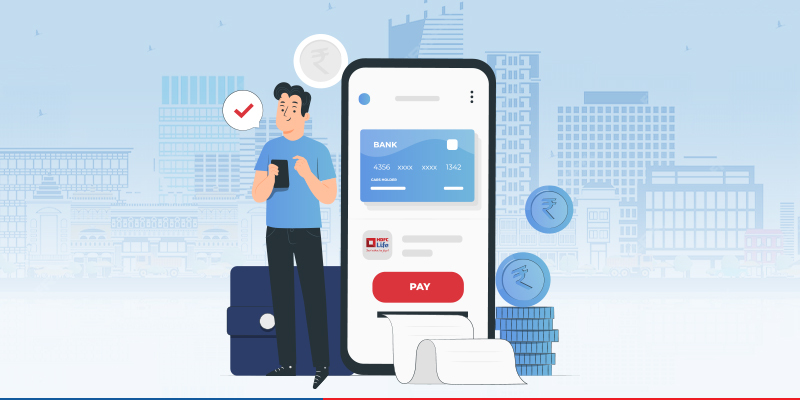 Table of Content
Life is indeed unpredictable. The COVID 19 pandemic has taught us the hard way, how important it is to stay prepared for uncertainties. While this has resulted in a rising demand for term insurance, there are several applicants who seek flexibility in premium payments as well. Consequently, the single premium term insurance plan has become a preferred choice for many, especially for the youth who haven't yet got into the habit of regular savings and investment.
What is single premium term insurance? 
Single premium term insurance is a life insurance plan that requires paying the total premium in one go and keeping the policy in operation till maturity. The policy, like regular term insurance, offers death benefits to the policyholder's family in case he/she dies within the policy term but offers tax benefits subject to certain limitations. Single premium term insurance is usually a short-term policy that is designed to save families  from risks for short period of term, for example 5 years or 10 year and offers a life cover to those who don't want  to enter into a long-term  premium payment schedule, seeking temporary measures instead.
Benefits of single premium term insurance
Following are the advantages offered by single premium term insurance.
Hassle-free payment:
This policy requires paying the premium only for one time and thus saves the policyholder from remembering the payment schedule and from the hassles of missing the dates.


Higher flexibility:
Single premium term insurances are more flexible compared to their traditional counterparts.  You can choose the length of the term, coverage amount, and other features to create a policy that is best suited to your requirements as per the terms and condition of the product that offers by the insurers.


Death benefit: 
The policyholder's family receives a lump sum death benefit if the life assured dies within the policy term.


Tax benefit: 
Like the traditional variants, single premium term insurance too offers tax benefits. The premium payment is entitled to tax deduction up to Rs 1.5 lakh per annum under section 80C of the Income Tax Act, 1961 while the death benefit is tax-free under section 10 (10D)*. However, the tax benefit is available for a premium amount less than or equal to 10% of the sum assured.


Affordability: 
The premium being payable only once, the amount is lower than the total premiums paid in regular term insurance plans. Thus, a lesser pocket pinch makes it more affordable.


Mental peace:
 By paying a lump sum premium at one go, the policyholder can protect his family from financial struggles if the untoward happens.


Utilising windfall gain:
Since single premium term insurance needs a lump sum payment, it's a sound choice for those looking to utilise a big profit from a business, an unexpected monetary gain or a reward.

Things to consider

If you are planning to opt for a single premium term insurance, here's a checklist of things that need to be noted.
The exemption from tax is variable here and you can claim for no tax deductions if the premium is higher than 10% of the sum assured.
A regular premium schedule helps in forming a financial discipline for the policyholder, a facility which is not there in the case of a single premium payment.
 The single premium insurance doesn't cater to the rupee cost averaging that cushions your corpus from market risk.
It's important to choose a plan that is cost-effective and suits your needs as the best fit.
Calculation of premium
Like the options available in conventional term insurance plans, the premium amount in single premium term insurance is also calculated based on the policyholder's age, health conditions, medical history, lifestyle and smoking habits. Premiums will be higher for those who have indications of greater health risk in future.
FAQ
Who can avail of single premium term insurance plans?
Anyone who falls in the age bracket of 18-65 years is eligible to buy single premium term insurance plans.
What types of deaths are covered under a single premium term insurance plan?
Natural deaths and deaths caused by accidents or critical illnesses are covered by these plans.
How can one cancel the single premium term insurance policy?
There are two ways to do it. One is to simply avoid paying the premium. The other is to inform the insurance company.  

Related Articles:
ARN - ED/05/23/1810

Tax Articles
Subscribe to get the latest articles directly in your inbox
Life & Term Articles
Investment Articles
Here's all you should know about life insurance.
We help you to make informed insurance decisions for a lifetime.
*. Tax benefits are subject to conditions under Sections 80C, & Section 10(10D) and other provisions of the Income Tax Act, 1961. Tax Laws are subject to change from time to time.