HDFC Life ClassicAssure Plus

Investment

HDFC Life ClassicAssure Plus

Investment

HDFC Life ClassicAssure Plus

Investment
For NRI Customers
(To Buy a Policy)
Call (All Days, Local charges apply)

Email ID

Whatsapp
---
(If you're our existing customer)
Call (Mon-Sat 10am-7pm, Local Charges Apply)

Email ID
For Online Policy Purchase
(New and Ongoing Applications)
---
Branch Locator
For Existing Customers
(Issued Policy)
Whatsapp

Call (Mon to Sat, from 10 am to 7 pm, Call charges apply)

Email
---
Fund Performance Check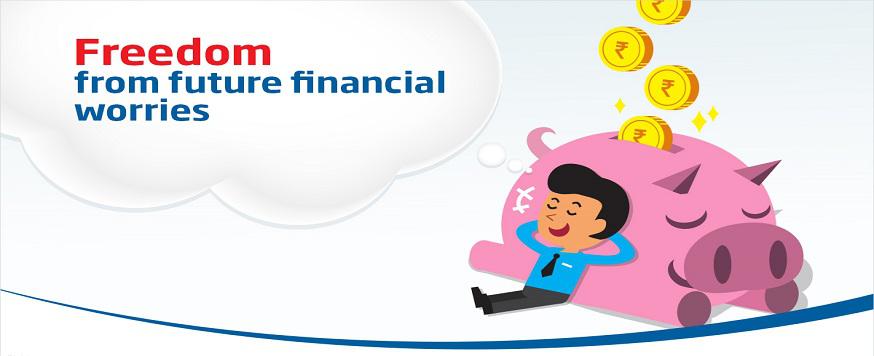 In life, we all seek safety and stability. But we never know what life has in store for us. An unfortunate accident or health emergency could take you away from your family members. While nothing could ever make up for your loss, a term insurance policy could provide your loved ones with some financial stability. Whether you live in India or abroad, you must secure your family's financial future with a term insurance plan.
Importance of Term Plan For NRI
Today, many Non-Resident Indians (NRIs) work abroad to secure a better future for their families. Some men and women shift to another country alone to earn a higher income for their families back in India. Very often, the family members depend on the NRI to provide for them. If something happens to the NRI, the family could end up without any financial support or security. Even in cases where the entire family is together, the cost of repatriating the body or moving back home can be very overwhelming. So, NRIs must secure their family's financial future by opting for term insurance plans in India. These policies will provide your family members with the promised payout in case something happens to you.
Features of Term Insurance Plans in Indiafor NRIs
Wide Policy Term Choice

Several insurance providers offer term insurance plans to Non-Resident Indians (NRIs). The term of these policies can be as short as six months or as long as 25 years. NRIs must be at least 18-years-old to be eligible to purchase a policy. In most cases, individuals cannot buy a term plan if they are over 60 or 65.

Customisable Amounts

When it comes to term insurance plans, the most crucial feature to consider is the sum insured. NRIs can opt for amounts as low as INR 2 lakhs or as high as INR 5 crores. Some insurance providers do not have a cap on the maximum sum insured. You can pick the sum insured based on your family's financial needs.

Easy Payments

To allow NRIs to keep their policies active even when they're out of India, insurance providers accept payments via internet banking. They can also use foreign remittance or their NRO, NRE or FCNR accounts to make regular premium payments. Additionally, NRIs can choose how often they would like to make premium payments. Annual cycles often work the best.

Quick Documentation

Individuals applying for a term plan for NRI need to provide a few documents with the application form. You must provide a copy of your passport along with documents that provide details about your age and income. While purchasing term insurance plans, NRIs also have to provide documents relevant to their past medical history. The insurance provider will use these details to decide the premium amount they can offer.
Benefits of Term Insurance Plans in India
Financial Stability

Nobody knows what the future holds. An unfortunate accident could take you away from your family or leave you unable to provide for them. So, a good term insurance policy becomes crucial. These plans will provide you and your family with financial stability when you need it the most.

Customised Cover

Term plans let you pick additional riders for enhanced protection. Your basic term plan might offer only a lump-sum death benefit payout. For a slightly higher premium, you can opt to receive payouts after a difficult critical illness diagnosis or an accident leaves you permanently disabled.

Pick Your Payout

Today, your term plan insurance provider will allow you to decide how your nominees receive the payout. You can opt for your family to receive the entire amount as a single lump-sum payment or get monthly instalments for a stipulated period. You can make your decision based on your family's financial needs and requirements.
Frequently Asked Questions About Term Insurance Plans for NRIs
If you still have a few queries about purchasing the best term plan in India as an NRI, we have the answers you need!
Q: Can NRIs buy term insurance plans in India?
A: Yes, NRIs are free to purchasing term policies in India. They must check whether their chosen plan will provide the needed cover in their country of residence. Ideally, they should get written approval from the insurance provider.
Q: Can I buy multiple term plans?
A: Yes, many people opt to purchase multiple plans for enhanced protection.
Q: Once I purchase the policy, can I change the frequency of premium payments?
A: In most cases, yes, you can opt to change the frequency with which you pay your premiums. But, you may have to wait until your policy is up for annual renewal before you make the switch. Always check your individual policy provider's requirements.
Q: What happens if I become an NRI after I purchase a term plan in India?
A: If you have an existing plan, you need not worry. You can write to your insurance provider to ask if they will keep your plan active once you move. You will have to provide details about where you're going. Most policy providers will allow you to continue with the term plan.
Tax Articles
Subscribe to get the latest articles directly in your inbox
Life & Term Articles
Investment Articles
Here's all you should know about life insurance.
We help you to make informed insurance decisions for a lifetime.