HDFC Life ClassicAssure Plus

Investment

HDFC Life ClassicAssure Plus

Investment

HDFC Life ClassicAssure Plus

Investment
For NRI Customers
(To Buy a Policy)
Call (All Days, Local charges apply)

Email ID

Whatsapp
---
(If you're our existing customer)
Call (Mon-Sat 10am-7pm, Local Charges Apply)

Email ID
For Online Policy Purchase
(New and Ongoing Applications)
---
Branch Locator
For Existing Customers
(Issued Policy)
Whatsapp

Call (Mon to Sat, from 10 am to 7 pm, Call charges apply)

Email
---
Fund Performance Check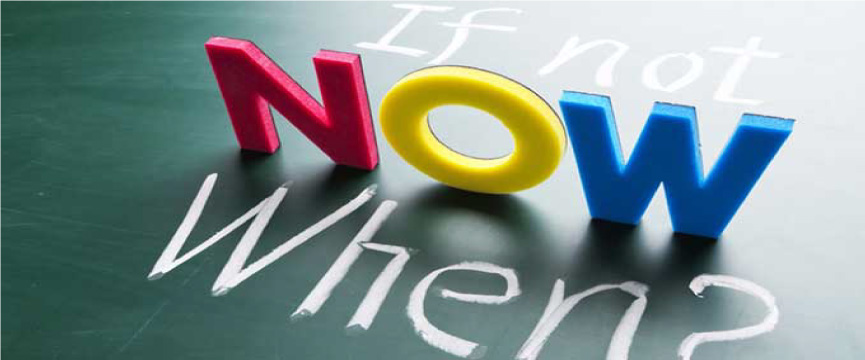 If you are self-employed, perhaps the owners of a small-or medium-sized business, then you are most likely the primary source of income in the family. Those who are self-employed must also be self-aware and cognisant of the fact that they are often exposed to high financial risks since they do not have a regular salary from an employer or an employer provident fund. Hence, a term insurance plan is one of the most popular types of insurance policy for them. It is a pure life protection plan to provide a financial cushion or security against monetary hardships in the case of the policy holder's unfortunate demise.
Term insurance for self-employed is basically a contract between the insurance company and policy holder where the insurer provides a coverage for a specified tenure in return for a specific premium that is paid over time, and if the policy holder dies during the policy term, then a death benefit is paid to the family or the nominee of the policy holder.
Here are 5 reasons why you should buy Term Insurance if you are self-employed:
Counters lack of employer benefits -
When you are self-employed, you may lack benefits such as health insurance, provident fund, and life insurance among others that are provided by employers. It is also important for self-employed people to regularly keep aside and invest money for other goals, such as children's education, children's marriage, hobbies, retirement, day-to-day expenses etc. Hence, planning and investing in a term insurance plan is needed not only to take care of your family's goals but also to protect them in case of emergencies or an unfortunate event like death.
It can be used to take care of business obligations -
As a self-employed individual, you have to ensure that none of your business obligations affect the financial obligations of your family. One way to do this is by investing online in a term insurance plan. It provides death benefits that can help your family to pay off any unpaid financial obligations that you may have for your business, like advance loans availed for business expansion, any contribution to the business, unpaid bills, etc. You can also effectively use the remaining amount to continue the process of business operations or take over the business.
Provides tax benefits -
As a self employed individual, you can invest in tax saving avenues available to get tax benefits and lessen the income tax paid. Under Section 80C of the Income Tax Act, 1961## you can save tax on the life insurance premium paid along with any other eligible tax saving r investments you may have. You can invest up to Rs 1.5 lakhs in a financial year on any premiums paid for term insurance. In addition to that, if you've opted for any riders such as the critical illness rider, the rider premium can also be claimed as deduction under Section 80D of the Income Tax Act, 1961##. Both of these deductions can help lower your tax liability. Further, the death benefit payout that goes to your nominees is also exempted from tax under Section 10(10D) of the Income Tax Act, 1961**.
Option to pay a single premium -
When you are self-employed you may not always have a steady income, hence paying regular premiums may be difficult. However, you can opt for a single premium term insurance plan where you can enjoy the benefits by paying one single premium upfront when you purchase the term insurance plan. This will let you enjoy the benefits and maximum coverage till the policy term ends. This means your family is financially protected from unpredictable market conditions regardless of how your business performs. Hence term insurance for self-employed professionals is very effective.
Provides financial assistance in the event of critical illnesses or disabilities -
Term insurance for self-employed persons comes with many benefits, like opting for additional cover for critical illness as well as coverage that includes disability at a nominal additional premium at the time of purchasing. For instance, the policyholder will receive a sum assured upon the first diagnosis of a specified critical illness under the plan; however if the policy holder still dies despite the medical treatment, the death benefit is then paid out to the family or nominees specified by the policy holder. Both these conditions can financially destroy your family if you are self-employed, so it is wise to plan and invest in a term insurance plan.
As a self-employed individual you have several challenges like in running a business or planning for opportunities of income. A term insurance plan will ensure a one-stop solution for your entire family and your own financial protection. Term insurance plans are just as beneficial to self-employed individuals as they are to salaried individuals.
Similar Articles

ARN - ED/07/22/27962
Tax Articles
Subscribe to get the latest articles directly in your inbox
Life & Term Articles
Investment Articles
Here's all you should know about life insurance.
We help you to make informed insurance decisions for a lifetime.
## Subject to conditions specified u/s 80C & 80D of the Income tax Act, 1961.
** Subject to conditions specified u/s 10(10D) of the Income tax Act, 1961.
Tax Laws are subject to change from time to time.
The customer is requested to seek tax advice from his Chartered Accountant or personal tax advisor with respect to his personal tax liabilities under the Income-tax law.