HDFC Life ClassicAssure Plus

Investment

HDFC Life ClassicAssure Plus

Investment

HDFC Life ClassicAssure Plus

Investment
For NRI Customers
(To Buy a Policy)
Call (All Days, Local charges apply)

Email ID

Whatsapp
---
(If you're our existing customer)
Call (Mon-Sat, 10am-9pm IST, Local Charges Apply)

Email ID
For Online Policy Purchase
(New and Ongoing Applications)
---
Branch Locator
For Existing Customers
(Issued Policy)
Whatsapp

Call (Mon to Sat, from 10 am to 7 pm, Call charges apply)

Email
---
Fund Performance Check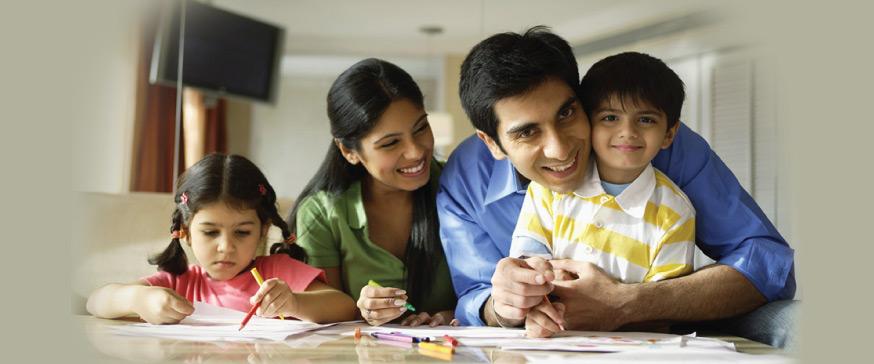 Life insurance policies are divided into two main categories, namely whole life insurance and term insurance. While the former has generally been a popular choice among people, the latter is gaining momentum in recent times.
What Are Term Insurance Plans?

Term insurance is a life insurance policy that provides life cover to the policyholder for a specific time. If something happens to the policyholder during this period or term, the nominee receives the death benefit payout. Term plans are different from regular life insurance policies as they provide cover for a limited time and do not offer any maturity benefits.
Tips to Choose the Right Term Plan
Before you buy a term plan, you need to find the best policy for your needs. Here are some tips that will help you choose the right term plan:
The first thing you need to do is understand whose life you want to secure financially. Are you hoping to leave something for your elderly parents to pay off your debts? Or do you want to secure your spouse and children's financial future? Depending on your life stage and who your dependents are, you need to find a policy that offers adequate life cover.
Think About Your Lifestyle
The idea of a term policy is to provide your family with the finances they need to sustain their standard of living. You need to think about your general spending habits and consider how inflation will impact costs over the policy term. Find a life cover amount that will help your loved ones maintain their standard of living.
Understand Your Liabilities
What are your current and future financial liabilities? Say you have a young child in school. Their school fee is a current liability while the cost of their higher education is a future liability. If something happens to you in the next 5 years, we're sure you want to secure your child's future. You should also think about any loans you have today, such as a home loan. You would want to leave your loved ones enough to clear off their debts without facing too many financial hardships.
Check the Claim-Settlement Ratio
Once you find an insurer who provides the kind of coverage you need, you should check their claim-settlement ratio. The number tells you how many claims are settled of all claim requests received. The higher the ratio, the more likely your nominee is to receive the payout.
Mistakes You Must Avoid
There are a few term plan buying mistakes you should avoid. Here's a look at some common mistakes people make when they buy term plans:
One of the biggest mistakes people make is getting a term plan that offers low coverage. Term plans offer high cover at affordable rates, so you should always avoid purchasing insufficient cover. A good rule of thumb is to get a term plan that offers a minimum of 10 times your annual salary as life cover.
Opting for a shorter policy term is almost as bad as not getting enough coverage. Remember, term plans offer minimal to no maturity benefits. So the longer your term, the better it is for you and your family.
As with any insurance plan, purchasing unnecessary riders will increase your premium without providing any benefits. Think about the kind of add-ons or riders you want carefully before opting for them.
Getting Misled by Low Premiums
Very often, insurers will market plans with very low premiums. But these policies do not offer the required sum assured or benefits. You should always double check the policy and what it offers before purchasing a policy.
Benefits of Term Insurance Plans

Nobody knows what life has in store for them. An accident could take you away from your family. A term plan allows you to provide your family with financial stability, regardless of what the future holds.
You can pick a term insurance plan based on your specific needs and requirements. You can opt for a sum assured that works for you and even get add-ons and riders to bump up your cover.
Term plan policyholders have the unique ability to decide how they want their nominee to receive the payout. You can opt to have the money provided as a single, lump-sum payout. Or, you can ask your insurer to provide your family with monthly or annual payouts. You should base your decision on your family's financial needs.
Conclusion
Term plans are often viewed as unnecessary. The truth is, these policies offer your family financial stability and security when they need it the most. By carefully considering your options and avoiding term plan buying mistakes, you can secure your family's financial future with ease.
ARN - ED/01/22/27343
Related article:
Tax Articles
Subscribe to get the latest articles directly in your inbox
Life & Term Articles
Investment Articles