HDFC Life ClassicAssure Plus

Investment

HDFC Life ClassicAssure Plus

Investment

HDFC Life ClassicAssure Plus

Investment
For NRI Customers
(To Buy a Policy)
Call (All Days, Local charges apply)

Email ID

Whatsapp
---
(If you're our existing customer)
Call (Mon-Sat, 10am-9pm IST, Local Charges Apply)

Email ID
For Online Policy Purchase
(New and Ongoing Applications)
---
Branch Locator
For Existing Customers
(Issued Policy)
Whatsapp

Call (Mon to Sat, from 10 am to 7 pm, Call charges apply)

Email
---
Fund Performance Check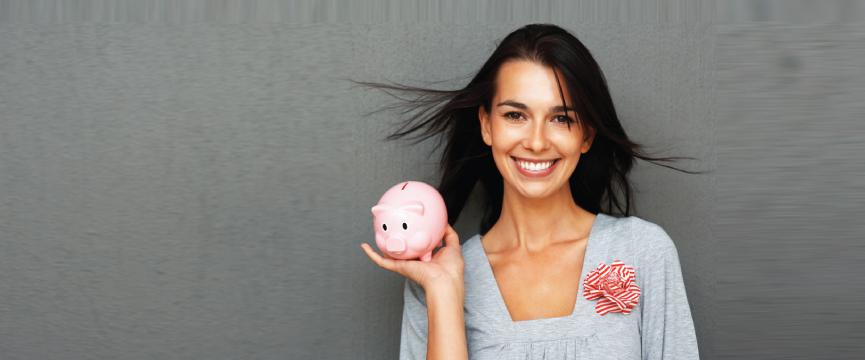 Table of Content
Opting for an insurance plan is the first step towards gaining financial security. Insurance policies go a long way in helping women to look not only after themselves but also their dependents. Such insurance plans help women support their families especially if they are the sole earning member of the family. Women-centric insurance plans also cater to diverse needs, such as long-term savings goals, children's education and retirement planning besides many others. Such policies cover women-related diseases and maternity benefits too.
Insurance policies have indeed empowered women and have made them independent in numerous ways.
Following are three major ways in which an insurance plan comes to the rescue of women -
1.Accumulate lumpsum wealth
A major benefit of investing in an insurance policy is long-term savings. Small investments over a period of time helps in building a sizable corpus. The accumulated amount may then be used for various purposes such as funding higher education of children, taking an international holiday or meeting marriage expenses, besides others. This amount also acts as contingency during emergencies.
2.Protection of household finances
Women assume multiple roles in their family. They care for their aging parents or parents-in-law. They take great care of the needs of their children and spouse. Investing in an insurance policy will help women gain the required financial assistance to take care of their family. It will protect the family members financially even in their absence.
3.Retirement planning
Having a secure cash flow during retirement years helps in meeting medical expenses and fulfilling debt obligations. Women may, therefore, invest in an insurance scheme and secure their golden years. Post-retirement they may live their life without any hassles, knowing that they are financially protected.
Option of term insurance plans for women
Term life insurance plans have become a popular insurance option among women in India. As the name suggests, a term insurance plan provides life coverage for a defined period of time. In case of a sudden demise of the policy holder during the specified period, the nominee is entitled to receive the death benefit. Such plans are specifically designed to provide financial security to the family of the policyholder in case of death or uncertainty, such as an accident.
To avail of benefits of such a type of insurance plan, women may compare the best term life insurance plans and choose the one that suits their needs. Doing so will help them enjoy the following benefits -
1.Regular income
In case of disability due to an accident, the insurance company offers periodic payments on a monthly basis. This amount may be used to meet financial obligations, such as household expenses or treatment costs.
2.Critical illness cover
Financial institutions providing term insurance in India give the option of critical illness coverage. If the policyholders are diagnosed with any critical illness from the pre-determined list of illnesses, they are entitled to receive a lump sum benefit.
3.Special disease rider
Riders enhance the value of the term plan and provide maximum coverage. Women may opt for term plans that offer coverage against certain disabilities or diseases, such as cancer. In case of their demise due to the disability or disease, the family will receive the death benefit.
Benefits of Term Insurance Plans for Women
Term plans are a crucial component of every good financial plan. Women secure their own financial future and the future of their loved ones by purchasing a term plan. Here's a look at the benefits of term insurance plans for women:
1. Financial Security
Very often, the payout from a term plan serves as an income replacement. It helps your family members maintain financial stability even if something were to happen to you. This is absolutely crucial if you are earning family member. Even if you're a homemaker, you can tweak your policy to provide cover for your children as well. Most importantly, the premium for a woman's term insurance plan tends to be lower than for their male counterparts.
2. Offers Payouts against Breast and Cervical Cancer
Most term insurance policies provide a critical illness benefit. This means that if the insured individual is diagnosed with a critical illness, such as cancer, they will receive the payout they are due as per the policy details. For women, the critical illness benefit extends to cases of breast and cervical cancer. Given the current statistics, this cover is vital. Research shows that a woman is diagnosed with breast cancer every 4 minutes in India1.
3. Provides Stability while Dealing with Disability
An accident that leads to a permanent disability could have a severe impact on a woman, her ability to complete day-to-day activities and her finances. With a term plan, women can expect monthly payouts in case they are disabled as a result of an accident. The amount received from the insurance policy will help the insured woman take care of her treatment or any income loss she may face due to her circumstances.
1https://timesofindia.indiatimes.com/blogs/poverty-of-ambition/breast-cancer-in-india/
Women may, therefore, invest in a term plan and enjoy the numerous benefits it has to offer. Insurance companies now offer an online platform, wherein women may apply for an insurance policy anywhere, anytime. Women may compare online term insurance plan features and benefits and choose one best-suited to their needs.
Tax Articles
Subscribe to get the latest articles directly in your inbox
Life & Term Articles
Investment Articles