HDFC Life ClassicAssure Plus

Investment

HDFC Life ClassicAssure Plus

Investment

HDFC Life ClassicAssure Plus

Investment
For Online Policy Purchase
(New and Ongoing Applications)
---
Branch Locator
For Existing Customers
(Issued Policy)
---
Fund Performance Check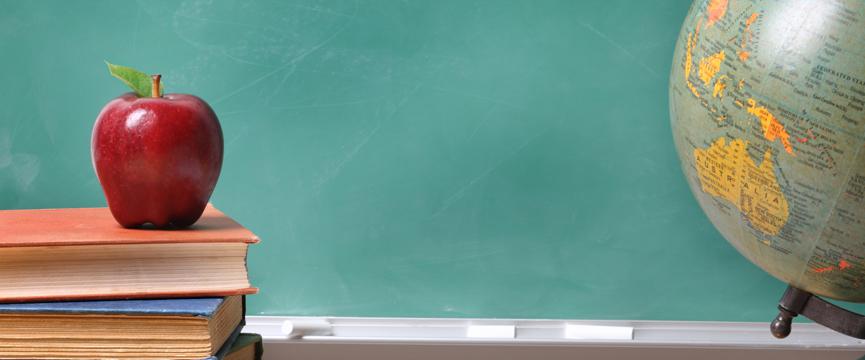 February 17, 2017
1609
Indirect taxation in India is not directly levied on the taxpayers. In other words, the burden of such tax is transferable to someone else.
What is Indirect Tax?
As the name suggests, Indirect tax is not directly levied on the taxpayers. This tax is often levied on goods and services which results in their higher prices. A few examples of  indirect taxes in India include service tax, central excise and customs duty, and value added tax (VAT).
What are Common Types Of Indirect Taxes in India?
Here are seven commonly imposed indirect taxes in India:
Service tax

This tax is levied by entities for rendering services like consulting, legal, and other such services. This tax is collected from the service recipients and paid to the Central Government. From 1st June 2016,service tax was 14% with Swacch Bharat Cess (0.5%) and Krishi Kalyan Cess (0.5%) bringing up the applicable rate to 15%. Small service providers with an income of less than INR 10 lakh per annum are exempted from paying this tax.

Excise duty

This duty is applicable on all goods that are manufactured in India. This indirect tax is payable by the manufacturers and often passed on to the customers. This indirect tax in India is levied by the Central Government and works according to the provisions of the Central Excise Act, 1944.

 VAT

Value Added Tax (VAT) is imposed on the sale of movable goods in the nation. VAT is levied at all stages of the production and distribution channel that include an instance of value addition. This tax is levied by the State Governments under Entry 54 of the State List.

Customs duty

It is one of those indirect taxes that are applicable for bringing imported goods into the country. In certain instance, this duty may also be levied on exported goods. The Customs Act, 1962 provides regulations on the levy and collection of this duty, import and export procedures, penalties, prohibitions, and offence.

Securities Transaction Tax (STT)

This indirect tax is imposed when stocks are sold or purchased through any Indian stock exchange. STT was introduced in 2004 and is applicable to shares, mutual funds, and future and options transactions. STT was imposed to reduce the short-term capital gains tax and eliminate long-term capital gains tax.

Stamp duty

This is an indirect tax charged by state governments on the transfer of immovable property within their jurisdiction. In addition, stamp duty is mandatory on all types of legal documents. Its rates vary from one state to another.

Entertainment tax

The state governments charge such tax on every transaction related to entertainment. Some examples are movie tickets, video game arcades, stage shows, exhibitions, amusement parks, and sports-related activities.
What Are The Benefits Of InDirect Taxes?
Four benefits of indirect taxes as opposed to direct taxes are:
Contribution by the poor

The poor people are exempt from indirect taxes and this is the only way of reaching this section of the society. This meets the basic principle of making every person pay towards the growth of the country through the state governments.

Convenient

Taxpayers are not burdened with the indirect taxes because these are paid only while making purchases. Furthermore, it is convenient for the state authorities because the taxes are directly collected at the factories or the ports, which saves time as well as effort.

Easy collection

The collection of all these taxes is automatically performed during the selling and purchasing goods and services. This helps the authorities collect taxes easily while reducing the possibility of tax evasion.

Equitable

Indirect tax is directly related to the prices of the goods and services. Therefore, rich people purchasing luxury items pay higher taxes and vice versa.
What Are The Disadvantages Of InDirect Taxes?
Three disadvantages of direct taxes are:
Regressive

Not all taxes are equitable. Certain taxes, like that imposed on salt, are regressive because the same amount of tax is levied irrespective of the economic status of the buyer.

Uncertain

Only taxes imposed on necessary goods and services have some certainty. Taxes levied on goods and services having an elastic demand are not predictable and may not earn huge revenues for the authorities.

Not industry-friendly

When tax is imposed on raw materials, it acts as a detriment to manufacturers using the same, thereby making it unfriendly. Furthermore, it increases the cost of production, which results in higher prices of the goods.
Because there are numerous indirect taxes in India, the buyers pay higher prices for goods and services. The Government is proposing combining various taxes under a single tax known as Goods and Service Tax (GST). Merging different taxes is expected to improve governance and reduce the complexities of complying with multiple rules and regulations.
Related Articles
To learn more about the income tax slabs AY 18-19, click here.
Tax Articles
Subscribe to get the latest articles directly in your inbox
Life & Term Articles
Investment Articles
Calculators
HDFC Life Insurance Company Limited. CIN: L65110MH2000PLC128245, IRDAI Reg. No. 101.
Registered Office: Lodha Excelus, 13th Floor, Apollo Mills Compound, N.M. Joshi Marg, Mahalaxmi, Mumbai 400 011. Email: [email protected], Tel No: 1800-266-9777 (10 am to 7 pm). The name/letters "HDFC" in the name/logo of the company belongs to Housing Development Finance Corporation Limited ("HDFC Limited") and is used by HDFC Life under an agreement entered into with HDFC Limited.
For more details on risk factors, associated terms and conditions and exclusions please read sales brochure carefully before concluding a sale.
BEWARE OF SPURIOUS PHONE CALLS AND FICTIOUS/FRAUDULENT OFFERS
IRDAI is not involved in activities like selling insurance policies, announcing bonus or investment of premiums. Public receiving such phone calls are requested to lodge a police complaint.