HDFC Life ClassicAssure Plus

Investment

HDFC Life ClassicAssure Plus

Investment

HDFC Life ClassicAssure Plus

Investment
For Online Policy Purchase
(New and Ongoing Applications)
---
Branch Locator
For Existing Customers
(Issued Policy)
---
Fund Performance Check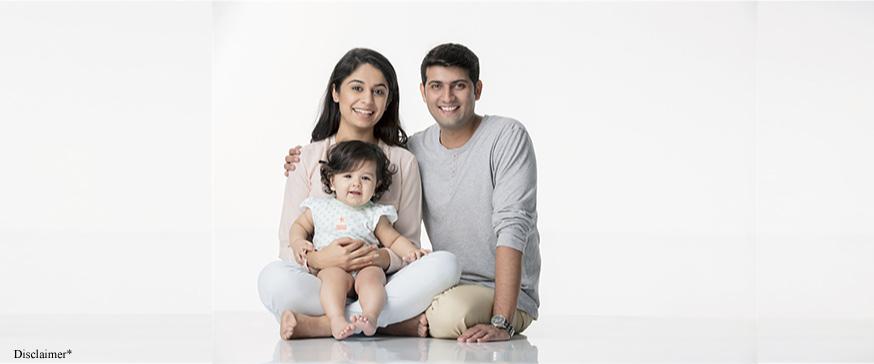 March 11, 2019
1594
What Is Stress?
'Stress' comes from the Latin word stringere, which literally means 'to draw tight'. It's defined as the physiological, psychological, and behavioural response of an individual when they perceive an imbalance between the demands placed on them and their ability to meet those demands. Over a period of time, this can lead to ill health.
The Effect
Different people react to stress in different ways. However, there are a few common effects that they may or may not notice when exposed to prolonged stress, such as:
       1. Heart Problems
When feeling stressed, your body responds by increasing your heart rate and releasing a hormone called cortisol. Over time, this can lead to the weakening of your heart's left ventricle, which can cause a disease called cardiomyopathy. This could multiply your chances of suffering from a heart attack, stroke, and hypertension.
        2. Tension Headaches
The muscles in your body tense up when you are exposed to stress. If they stay tense for an extended period of time, it could lead to tension headaches and even migraines, which can make it difficult to function.
        3. Breathing Issues
Stress makes you breathe faster and harder. This may lead to hyperventilation and even cause panic attacks. It may also trigger asthma symptoms.
        4. Diabetes & Thyroid Issues
Your body reacts to stress by pumping adrenaline and cortisol into your blood stream. Your liver also starts producing more sugar to give your blood added energy. Sometimes, our bodies may be unable to reabsorb the extra sugar, and this could lead to type 2 diabetes. An overexposure to cortisol could also cause thyroid problems.
         5. Infertility
It is believed that stress accounts for 30% of infertility. This is because constant stress can cause spasms in a woman's fallopian tubes and uterus, and can even lead to erectile dysfunction in men.
Dealing with Stress
Every individual deals with stress in different ways. If you're looking for a few methods to help you cope with this issue on a daily basis, this guide will prove helpful.
          1. Understand the Triggers
The first step of dealing with stress involves recognising the cause. This varies from one person to another. Some might find work heavily exhausting, while others might find it draining to spend time with large groups of people.
           2. Find a Calming Strategy
Take a moment to reflect on what you usually do to calm yourself down. If it's an unhealthy indulgence like having a smoke or turning to alcohol, you might have to unlearn your strategy and try something new, like meditation.
            3. Think About Self-Care
Most often, the stress we experience is due to an excessive amount of stimulus continuously bombarding our senses. We don't take enough time to stop, look after ourselves, and see if we're ready to deal with everything going on around us. It is important to schedule time for yourself every day to check in with how you are feeling.
             4. Take Financial Measures
For a lot of people, the very real effects of stress can lead to hospital visits and even minor procedures. Given the growing costs of healthcare, being forced to pay for all the treatments could result in even more stress. With a good health insurance plan by your side, you don't have to worry about finding the finances to help you deal with stressful medical bills. Eventually, being insured can help minimise your long-term stress.
Of course, there are several events and activities that serve as a source of stress in our day-to-day lives. However, a visit to a doctor or a hospital should never be one of them. With a comprehensive healthcare plan, you can reduce the burden of this problem by making time for regular health check-ups, and rest assured knowing that your finances will not be affected even if something were to happen that lands you in the hospital. So, if you're ready to take a step towards managing your stress and sleeping easy at night, click here and get the insurance cover you need.
https://economictimes.indiatimes.com/magazines/panache/89-per-cent-of-indias-population-suffering-from-stress-most-dont-feel-comfortable-talking-to-medical-professionals/articleshow/64926633.cms
https://positivepsychologyprogram.com/stress-management-techniques-tips-burn-out/#facts-stress-management
Tax Articles
Subscribe to get the latest articles directly in your inbox
Life & Term Articles
Investment Articles
Calculators
HDFC Life Insurance Company Limited. CIN: L65110MH2000PLC128245, IRDAI Reg. No. 101.
Registered Office: Lodha Excelus, 13th Floor, Apollo Mills Compound, N.M. Joshi Marg, Mahalaxmi, Mumbai 400 011. Email: [email protected], Tel No: 1800-266-9777 (10 am to 7 pm). The name/letters "HDFC" in the name/logo of the company belongs to Housing Development Finance Corporation Limited ("HDFC Limited") and is used by HDFC Life under an agreement entered into with HDFC Limited.
For more details on risk factors, associated terms and conditions and exclusions please read sales brochure carefully before concluding a sale.
BEWARE OF SPURIOUS PHONE CALLS AND FICTIOUS/FRAUDULENT OFFERS
IRDAI is not involved in activities like selling insurance policies, announcing bonus or investment of premiums. Public receiving such phone calls are requested to lodge a police complaint.