Investment
5 Types Of Online Frauds Investors Must Be Aware Of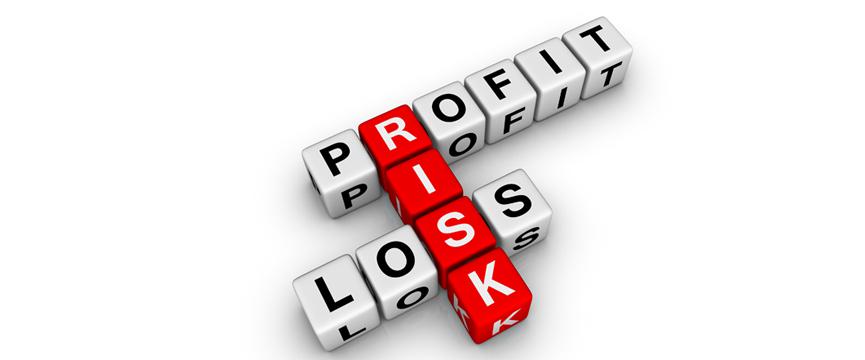 As if there weren't enough offline frauds to be worried about, individuals are also burdened with saving their finances from online fraudsters.
There are all types of online frauds – some are harmless hoaxes where some faceless wise guy wants to have a laugh at your expense. Some frauds are decidedly sinister where someone wants to have a laugh along with a share of your wallet.
While there are all kinds of online frauds in India and globally, let us look at the ones that are particularly relevant to your money.
1. Phishing
How many times have you received an email that looks frighteningly similar to the ones you receive from your bank, insurance company or an online shopping website?
More popular as 'phishing', the fraudster aims at replicating the email and the company website to deceive the user into thinking that it is a genuine communication from the bank requesting for your personal information like bank account number or credit card number or PIN (personal identification number) on the reverse of your debit / credit card.
One easy giveaway is the website address or URL which will be close to the real company name but not its exact name. For instance, it could be www.hdfcliife.com instead of www.hdfclife.com. It looks similar at first, but it's not the same.
2. Friend in distress
How often have you received an email from a friend who when you last knew was in top condition, but is now surprisingly stranded in an African country or some remote part of the earth reaching out to you urgently for monetary help?
The good news is your friend is not stranded in some remote corner of the world. The bad news is that his email account has been hacked and all his contacts have received the aforementioned email. So ignore the email and warn your common friends about it so they don't fall prey to it.
3. Lottery
Have you ever received an email informing you of how lucky you are to win an exclusive lottery out of a few lakh individuals?
You would have been just as surprised to learn about the 'fee' to be paid before collecting the lottery winnings. The email will make that clear - no fee, no money.
If you haven't or couldn't pay the fee, consider yourself lucky, because there is no money to be collected. It is a scam. Anyone who offers you lottery winnings and it looks too good to be true; then it probably is. And if he wants to collect a fee running in lakhs before parting with the lottery proceeds, then it has scam written all over it in capital letters.
4. Auctions
Buying and selling goods through internet auction sites is very common today helping individuals further their business or serve as a pastime in the least.
However, not everyone on an auction site is there with unquestionable motives. Some have an agenda and it is to steal your money.
Today, internet auction fraud is among the more common rip-offs. There are many out there preying on gullible and trusting individuals promising to make a transaction without any intention of concluding it.
To avoid landing in a mess, follow some basic rules while buying and selling on the internet:
a. Clarity on where you want your goods shipped to
b. Transacting on established and trustworthy websites
c. Transacting with new sellers only after checking credentials
d. Using trackable means of payment that offers protection against fraud
5. Application frauds
There are fraudsters who take out financial products, like loans, in your name. This may appear incredulous, but when you think of it, all it takes to apply for a loan is your utility bills and bank statements, all of which can be retrieved easily enough from your bin if you haven't been careful in discarding them. The fraudster then builds up a personal information database, which helps him apply for the loan at a later date. You will be left with the liability of paying off the loan. Although, not strictly of an online nature like the other frauds listed here, it may assume an online shape in future.
Similar Articles
Products offered by HDFC Life :
Choose from 8 fund options

 more...

Flexible premium paying terms

Flexible policy term

Tax benefits under Sec 80C and Sec 10(10D)

Online Unit-linked Pension Plan

 more...

Minimal Charges

Lower maturity age of 45 yrs

Tax benefits under Sec 80 C & 10 (10A)

3 plan options available

No medicals required

Tax benefits under Sec 80 D
Life Cover at nominal cost

 more...

4 cover options to choose from

Add on riders available

Tax benefits under Sec 80 C & 10 (10 D)

Fixed benefit health insurance

 more...

Lumpsum on 18 Critical Illnesses

Lumpsum on 138 surgical procedures

Daily hospital cash benefit

Coverage against Death, Disability and Disease

 more...

Choice of 9 plan options

Lifestage protection for life's key milestones

Tax benefits under Sec 80 C & 10 (10 D)
HOW CAN WE HELP YOU
Service For Policyholders
Service For Policyholders
Mon-Sat 10 am to 7 pm IST (Local Charges Applicable.) (DO NOT prefix any country code e.g. +91 or 00.)
Stay updated with HDFC Life
Get HDFC Life updates in your mailbox