People Processes


Talent Acquisition


Learning & Development


Performance & Compensations


Talent Management
HDFC Life is one of the leading life insurance companies in India
that offers a range of individual and group insurance solutions that meet various needs such as Protection, Pension, Savings & Investment, Health, Child and Women's plans.
Awarded the Best Life Insurance Company

BFSI Awards 2018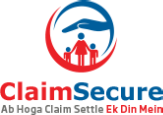 Our Claim Promise
1-Day Claim Settlement*. * Know More

We have honoured 99.03% Individual claims!#
#Individual death claim settlement ratio by number of policies as per audited annual statistics for FY 2018-19.
Stay updated with HDFC Life
Get HDFC Life updates in your mailbox