Livelihood for Disables
There are around 70 million persons with disabilities in India. Given a fair chance and appropriate opportunities they too can contribute meaningfully to the society, thereby leading a life filed with self respect and dignity.
Livelihood for Disables
Like everyone else, persons with disabilities have abilities, strengths, hopes, dreams and needs. HDFC Life has undertaken a project in Karnataka which involves providing vocational training to around 200 differently abled youth and ensuring at least 80 percent placement.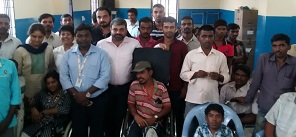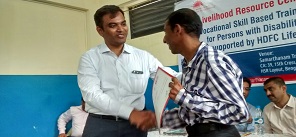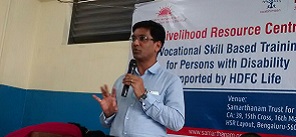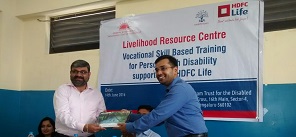 HOW CAN WE HELP YOU
Contact Our Relationship Manager
Contact Our Relationship Manager
Mon-Sat 9:30 A.M to 6:30 P.M IST
Locate A Branch Near You
There has been changes in branch operation timings due to COVID 19
Stay updated with HDFC Life
Get HDFC Life updates in your mailbox