Health for India
Health is a crucial area of intervention to aid the underprivileged sections of the society. Promoting preventive healthcare amongst the underprivileged is the first step towards ensuring awareness and improved healthcare.
Health
HDFC Life has tied up for a large project with a focus on reducing and preventing protein energy malnutrition amongst around 43,000 children under 5, in 24 Gram Panchayats in West Bengal.
Another project has been initiated to aid children affected with cancer by providing them holistic healthcare support and accommodation facilities during the course of treatment. The aim is to reduce the treatment abandonment ratio in underprivileged families.
Providing safe drinking water solutions across six villages and promoting entrepreneurship-based sustainability.
Improving and upgrading sanitation facilities and providing drinking water access to children in 10 municipal schools.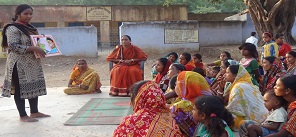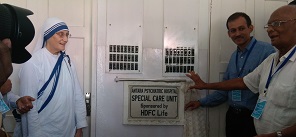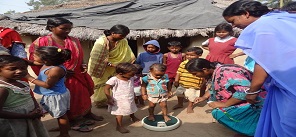 HOW CAN WE HELP YOU
Contact Our Relationship Manager
Contact Our Relationship Manager
Mon-Sat 9:30 A.M to 6:30 P.M IST
Locate A Branch Near You
There has been changes in branch operation timings due to COVID 19
Stay updated with HDFC Life
Get HDFC Life updates in your mailbox