Education for Underprivileged
We have undertaken various projects under the education framework that focus on impacting underprivileged children with a primary aim of promoting better quality of education and holistic development, thereby bridging educational inequity .
Education for Underprivileged
A fully paid sponsorship through which employees work as full time teachers for children from underprivileged backgrounds has been instituted in the organization. Through this direct intervention program we have impacted 400 plus children across schools .
An NGO in West Bengal has been enabled by us to build a library and dining space for school children to ensure equitable access to facilities within the school for 500 plus children.
In the east region, we are supporting the education of 300 children without parental support.
Expanding the outreach of the education framework, we have provided infrastructural support to 10 schools across North India, which cater to the educational needs of differently abled children.
HDFC Life has also contributed in ensuring ease of transportation for around 200 underprivileged school children in Tamil Nadu, resulting in reduction of expenses incurred by their parents on transportation and thereby removing a barrier to education.
Through one of our projects undertaken in Karnataka, civic literacy and awareness would be imparted to children studying in class 8th in 29 lower income schools ensuring not only academic development, but a long term impact through creating responsible and aware citizens of India.
Empowering children to make informed life and career choices by imparting career and life skills counseling. The children are provided with mentors to guide them in the critical academic years from classes 8th to 10th.
Enabling young girl students in a remote village to attend school regularly by providing cycles to them.
Providing nutritious and healthy mid-day meals to school children.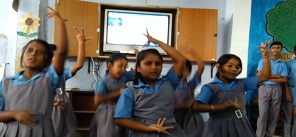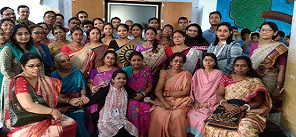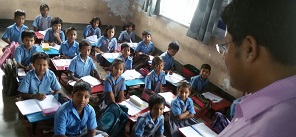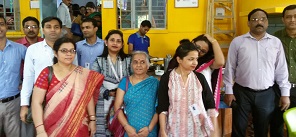 HOW CAN WE HELP YOU
Contact Our Relationship Manager
Contact Our Relationship Manager
Mon-Sat 9:30 A.M to 6:30 P.M IST
Locate A Branch Near You
There has been changes in branch operation timings due to COVID 19
Stay updated with HDFC Life
Get HDFC Life updates in your mailbox